El Salvador: President Nayib Bukele to Invest Bitcoin (BTC) Profits in Veterinary Hospital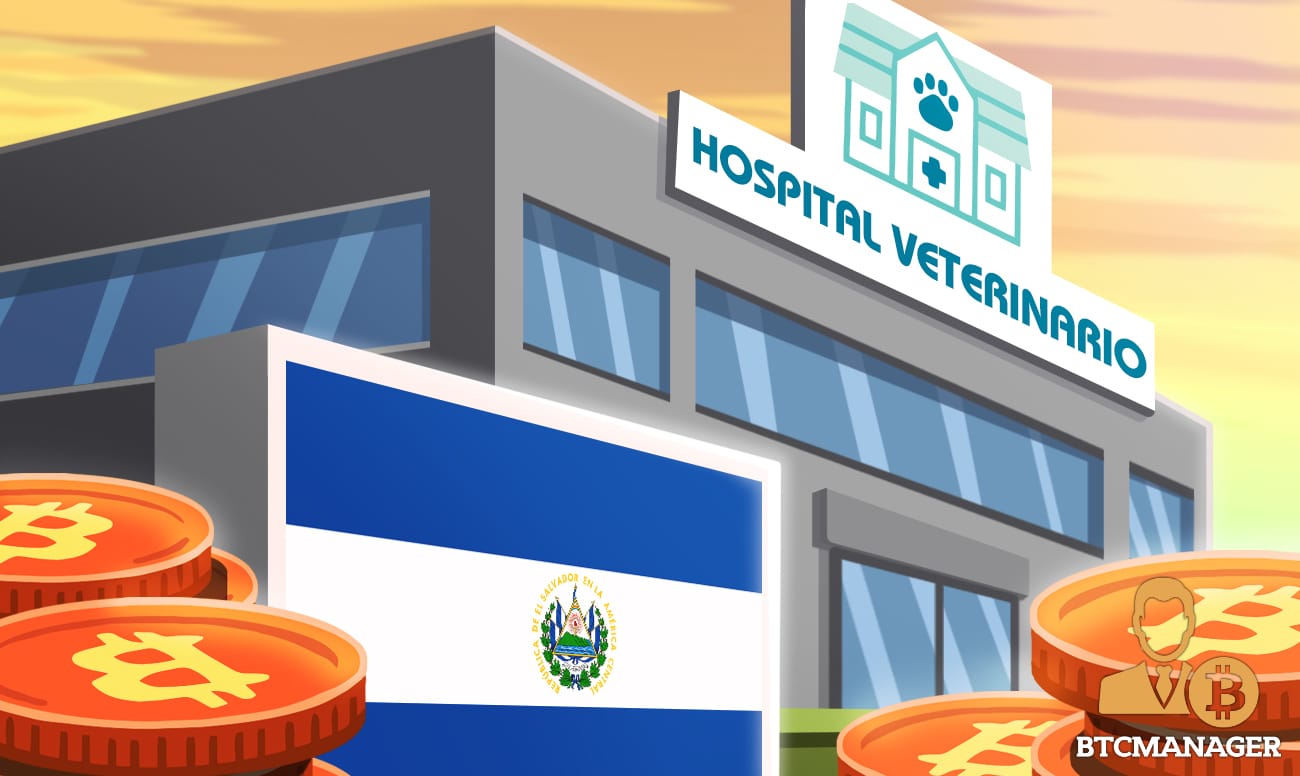 Salvadoran President Nayib Bukele has announced plans to build an ultra-modern veterinary hospital in the nation with more than $4 million in profits generated from the nation's bitcoin (BTC) trust. The move has drawn mixed reactions on Twitter so far.
El Salvador's Bitcoin Adoption Yields Dividends
Barely one month after making history as the first sovereign nation to make bitcoin (BTC) a legal tender, El Salvador's crypto adoption push is already generating dividends for the tiny Central American country.
In a tweet on October 10, 2021, President Nayib Bukele of El Salvador revealed that the bitcoins stashed by the nation via project Chivo is now up by an impressive $4 million and he plans to invest a part of it in building a new facility for veterinary medicine.
Per the tweet, the proposed state-of-the-art veterinary hospital will come with four emergency clinics, a rehabilitation area, four operating rooms that would have the capacity to facilitate 64 surgeries at a time, and 19 offices. 
What's more, Bukele says the facility should be able to handle 128 emergencies plus 400 general appointments daily.
Nuestras mascotas también merecen ser atendidas, posdata: espero de todo corazón que no tengas ni vayas a tener una mascota en tu vida 🙏🏼 ellos no merecen ser vistos de menos por nadie

— vane 💧 (taylor's version) (@VaneVishevani) October 10, 2021
Mixed Reactions
It will be recalled that El Salvador announced the purchase of 400 BTC on September 7, when the Bitcoin Law officially went live. At the time, the bitcoin price was hovering around the $52k region. 
Shortly after then, the price of the world's flagship crypto crashed to as low as $39,600 and President Nayib Bukele did not hesitate to 'buy the dip,' revealing via Twitter on September 20, that another 150 BTC had been added to the country's wallet.
Fast forward to October 2021 and a fresh surge in the price of bitcoin to over $56k has now added further credence to project Chivo, with some crypto enthusiasts predicting that El Salvador could become the richest country in the world in a few years if the Bukele innovation push is sustained.
However, some observers have criticized President Bukele's decision to invest part of the bitcoin profits in veterinary medicine, suggesting that there are more serious projects that could be undertaken instead.
@BarillasPaty tweeted (a rough translation):
"The first time that I do not agree with my president, there are childrens' institutions of homes that need to improve their conditions."