NEAR Protocol Adopts Ontology's (ONT) Decentralized Identity Solution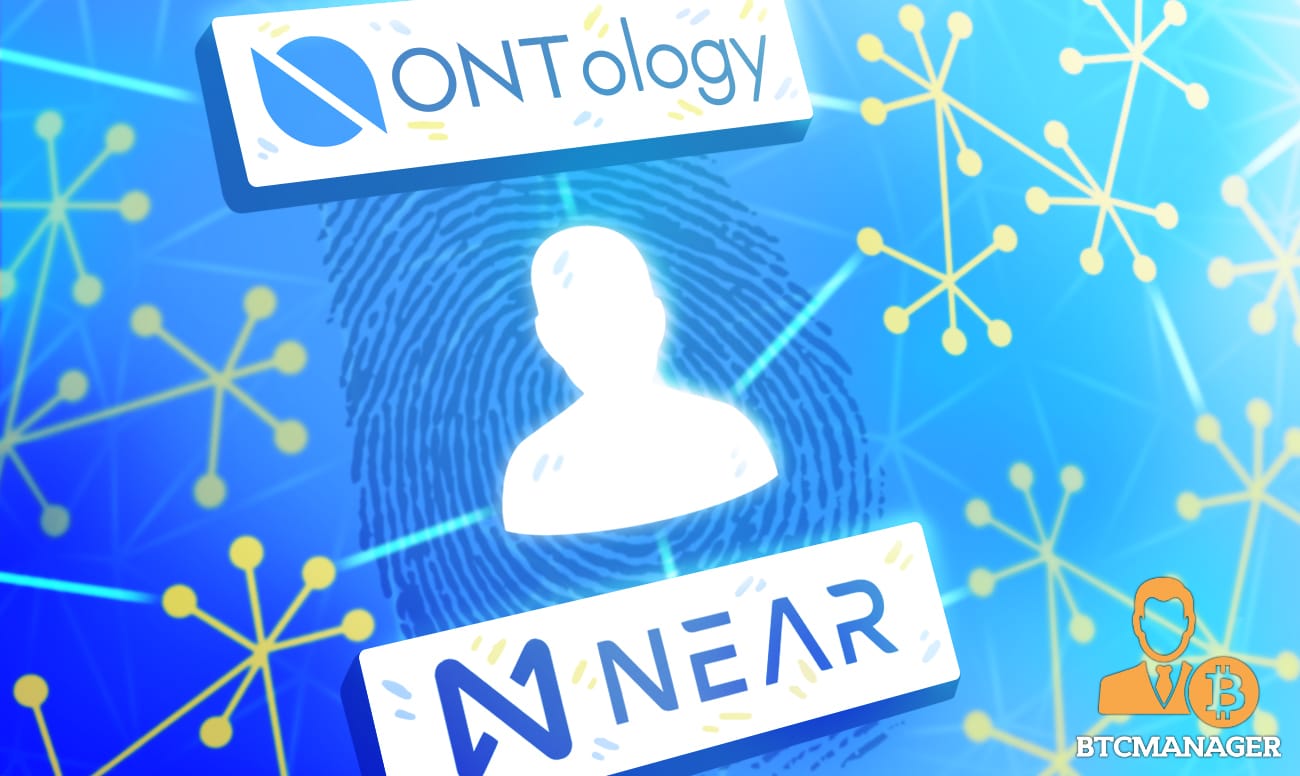 NEAR, a decentralized application (dApp) development platform that claims to be focused on putting the power of the Open Web in the hands of everyday people, has adopted Ontology's Decentralized Identifier (DID) solution. The new alliance will bring about smart contracts implementation and facilitate a seamless registration of NEAR on W3C, according to reports on August 10, 2020.
NEAR Protocol Taps Ontology (ONT)
As stated in its blog post, NEAR has inked a partnership deal with Ontology (ONT) and the collaboration will enable the latter to provide the necessary technical support that would make it easier for NEAR Protocol to have a regulatory-compliant Decentralized Identifier solution.
The partnership will also facilitate the implementation of smart contracts on NEAR Protocol, while also assisting the project in its World Wide Web Consortium (W3C) registration. NEAR claims to be a highly secure and performant blockchain network designed to handle high-value assets. 
Commenting on the partnership with Ontology, Erik Trautman, CEO of NEAR Foundation expressed his excitement over the deal, adding that Ontology's ONT ID 2.0 cross-chain interoperability feature makes it the most suitable choice for NEAR Protocol.
Trautman said:
"We are very happy to leverage the technical expertise of the Ontology team, especially in relation to their bespoke ONT ID 2.0., a very robust decentralized identity solution designed for streamlined cross-chain interoperability. Following our successful mainnet launch, we are keen to strengthen our partner network, and look forward to extending the power of Ontology's solutions to our growing customer base."
Taking Strides within the Industry
Notably, NEAR Protocol raised $21 million earlier May 2020, from its funding round backed by heavyweights such as venture capital firm, Andreesen Horowitz (a16Z), Pantera Capital, Electric Capital, and a host of others.
NEAR Protocol is a decentralized permissionless proof-of-stake blockchain that uses the Doomslug consensus algorithm. NEAR claims to be infinitely scalable, with a very high throughput due to its use of the sharding technique.
On the other hand, Ontology has been doing well in terms of adoption within the industry.
Earlier in May 2020, reports emerged that Ontology and Germany's Sphericity had joined forces to create digital identity solutions for public and permissioned blockchains.
In July 2020, BTCManager reported that Google Cloud had accepted Ontology as one of its official partners, making it possible for Ontology developers to have access to the former's robust tools and technology.
At press time, the price of ONT is up by 12.72 percent in the last 24-hours, trading at $0.841040, as seen on CoinMarketCap.