Nebraska Signs a new Law to Create Crypto Bank Charter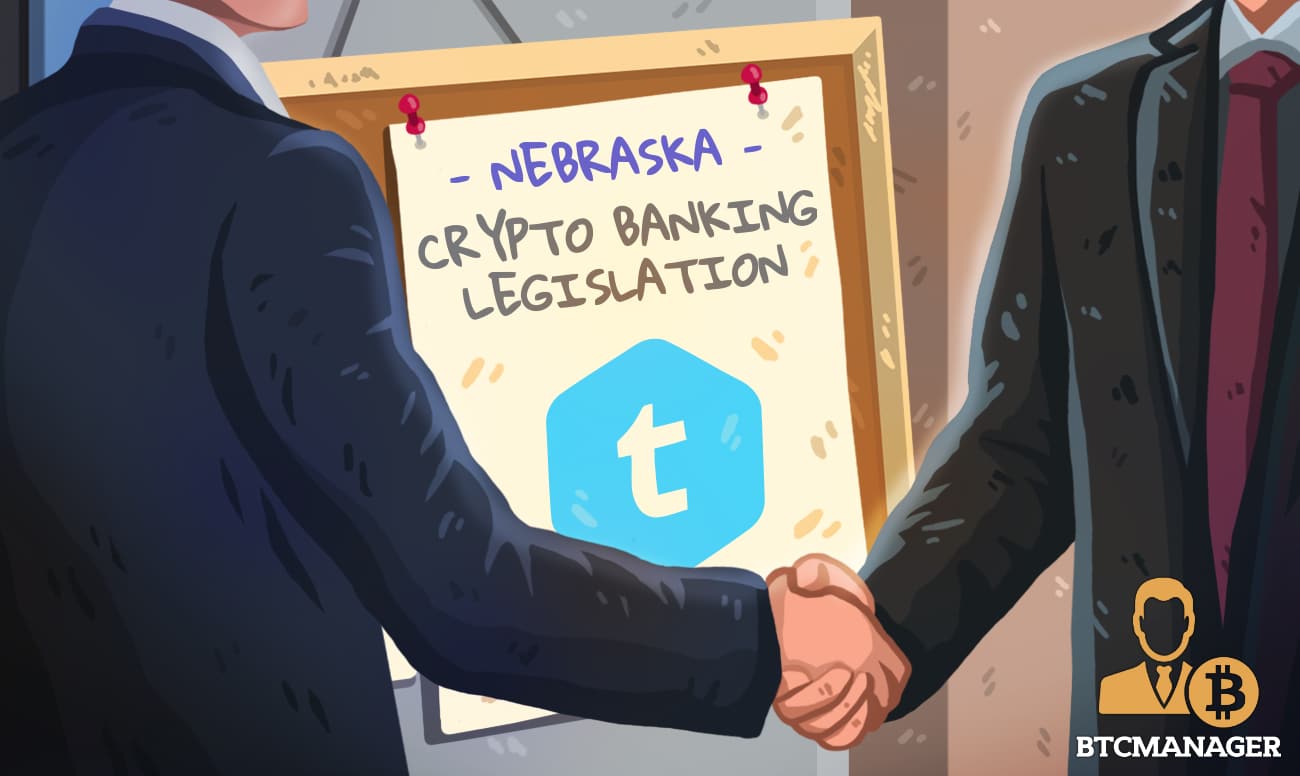 Nebraska has signed a bill into law that will allow financial institutions in the state to function as digital asset depositories. With the new state banking charter, institutions can offer cryptocurrency-related services to customers.
Nebraska Following Wyoming's Lead
According to a press release by Telcoin, a blockchain fintech company, Governor of Nebraska, Pete Ricetts, signed the Legislative Bill 649 into law on Wednesday (May 26, 2021). The bill, also known as the Nebraska Financial Innovation Act, creates a state banking charter that would license financial institutions to function as digital asset depositories. 
Telcoin drafted the bill with support from Republican Senator Mike Flood, with the aim of offering digital asset-based financial services to U.S. clients in a regulatory environment. Senator Flood, who introduced the bill to the House in January 2021, believes that cryptocurrency industry has the potential to grow the state. 
The Nebrsaka Financial Innovation Act now signed into law could attract crypto and blockhain businesses to the state, thereby making Nebraska a major financial hub for innovative technology. According to Senator Flood:
"This new charter sends the right message that Nebraska is open for business in this exciting new space. I am excited to welcome Telcoin to Norfolk, Nebraska."
Also commenting on the latest development  was Paul Neuter, CEO of Telcoin, who said:
"At its heart, this new charter represents an alternative type of bank that does not have the right to loan your money to somebody else. Institutions under this new charter will use blockchain technology to empower users to self-custody digital assets and put their money to work for their own benefit."
More U.S. States Seek to Create Crypto Bank Charter
Nebraska becomes the second state after Wyoming to have a state bank charter. Back in September 2020, major cryptocurrency exchange Kraken, obtained a bank charter from the Wyoming State Banking Board, to create Kraken Bank, a Special Purpose Depository Institution (SPDI). 
As reported by BTCManager later in October, Avanti Bank and Trust became the second institution to receive a bank charter from the same state banking regulatory body. Apart from products and services offered by Avanti, the company said that it was looking to issue its U.S. dollar-backed stablecoin. 
Illinois is also on the way to become the third state with a digital asset banking charter. The Illinois House committee on Financial Institutions back in March, unanimously passed a bill to create a banking charter for "special purpose trust" institutions. Meanwhile, the bill could be signed into law in May 2021. 
At the federal level, crypto startup Anchorage, became the first to receive a banking charter from the Office of the Comptroller of the Currency (OCC) to become a digital assets bank in the U.S.