NEM (XEM) Venture Capital Arm Makes First Portfolio Investment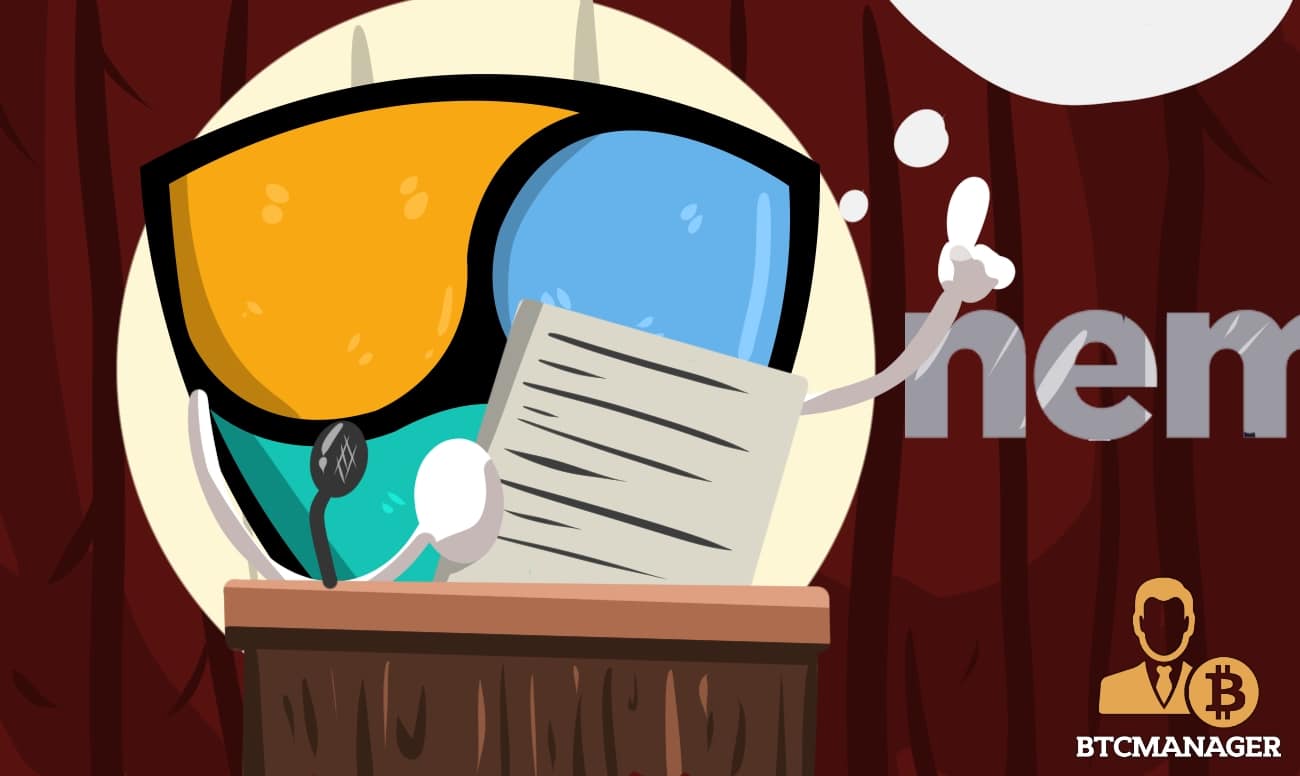 Vimba, a New Zealand-based platform that allows users to buy, sell or save bitcoin (BTC) and ether (ETH) right from their bank accounts, has become the first ever portfolio investment of NEM Ventures, the venture capital and investment arm of the NEM distributed ledger technology (DLT)  project, according to an official blog post on March 4, 2019.  
NEM Ventures Pumps Funds into Vimba
As stated in the post, NEM Ventures has invested $0.5 million as a convertible note in Vimba, a New Zealand-based firm that's focused on building a crypto-first banking model that would provide crypto market participants with the same standard of services offered by traditional financial institutions.
With a solid presence in the United Kingdom and New Zealand, Vimba reportedly has approximately 6k customers and it's the first platform to allow immediate fiat to crypto deposits via the core UK banking network.
That's not all; Vimba also makes it possible for customers to save fiat from a bank account and get the equivalent amount of crypto in their wallets.
Vimba also supports an Instant Buy and Instant Sell feature that allows users to buy bitcoin and ether "via ad-hoc bank transfer of FIAT into crypto using integration with banking networks and cryptocurrency exchanges," says NEM.
Vimba to Expand Operations to other Regions, XEM Integration
Launched in 2014 as MyBitcoinSaver, Vimba has experienced both the good times and the crypto bear market, and it is undoubtedly one of the firms working round the clock to promote global crypto adoption.
Per the team, the $0.5 million invested in Vimba will be released in two batches over 4-6 months. Ten percent of the investment will be held as XEM on the Vimba treasury to support the firm's expansion plans as well as other activities.
Reportedly, Vimba is making active plans to expand its operations to other regions in the coming months, including Australia, Ireland, Germany and more.
If all goes as planned, Vimba says it would integrate XEM into its platform by the end of Q2 2019.
Commenting on the matter, Sam Blackmore, Founder, and CEO of Vimba reiterated that the decentralized and democratic ethos of the NEM ecosystem aligns with Vimba's goals and "the funding will enable Vimba to expand to new regions, develop further and provide a safe and trusted gateway to the new economy."
Despite the crash in the price of bitcoin and other blockchain-based virtual currencies, it's worth noting that a vast array of venture capital firms still invest in blockchain technology and crypto-focused firms.
In July 2018 BTCManager informed that Binance labs, the VC arm of the Binance crypto exchange had invested in Chinese blockchain startups, Zhidian and Ccloud.