Netherlands: Staff at Biggest Domino's Pizza Can Opt to Be Paid in Bitcoin (BTC)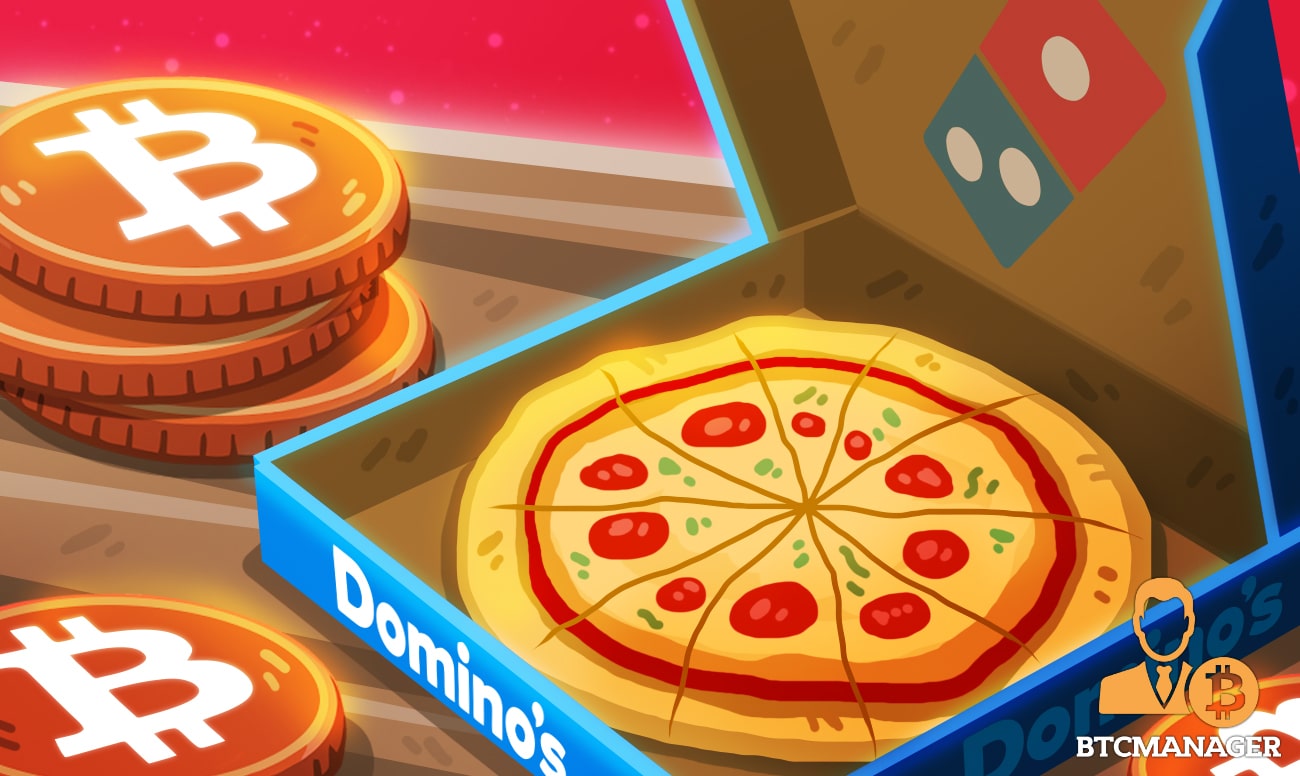 A franchisee of Domino's Pizza in the Netherlands has offered to pay its employees in bitcoin (BTC) from Bitcoin Pizza Day.
Domino's Pizza in the Netherlands Offers to Pay in BTC
In what comes as a rather well-timed development, a Domino's Pizza franchisee in the Netherlands is offering to pay its employees in bitcoin. Notably, staff taking up the offer will have the freedom to choose how much of their salary above the minimum wage – which is supposed to be paid in euros by law – they want to receive in BTC.
Specifically, the franchisee, called Immensus Holdings is the Netherland's largest with 16 Domino's stores and is poised to offer the salary option in partnership with Dutch fiat-to-crypto platform BTC Direct.
According to the announcement, the company has more than 1,000 internal and external employees who can choose to opt in the scheme.
"We work with a lot of young employees. We hear them talking about bitcoin and we want to offer the opportunity to own cryptocurrency," Immensuus co-owner Jonathan Gurevich said.
Incidentally enough, the announcement was made on Bitcoin Pizza Day. For the uninitiated, the Bitcoin Pizza Day commemorates the first time BTC was used as a form of payment when developer Laszlo Hanyecz paid 10,000 bitcoin for two pizzas on May 22, 2010.
Today, the same amount of BTC is around $410 million according to the latest bitcoin price as seen on CoinGecko.
Bitcoin Adoption on a Steady Rise
The rate of mainstream crypto adoption has picked up in recent times courtesy of the upward traction the industry has experienced for the past year or so. Industry thought-leaders such as Vitalik Buterin have expressed similar sentiments.
BTCManager reported on April 21 that commercial real estate company and flexible workspace provider WeWork announced it would be accepting BTC and other cryptocurrencies as a medium of payment.
Similarly, the U.S. luxury hotel group – The Kessler Collection – announced in March it is open to accepting payments in cryptocurrencies.
At press time, bitcoin trades at $34,725, according to the latest on CoinGecko.