With the New Casa Bitcoin Cold Storage Wallet Hackers Stand no Chance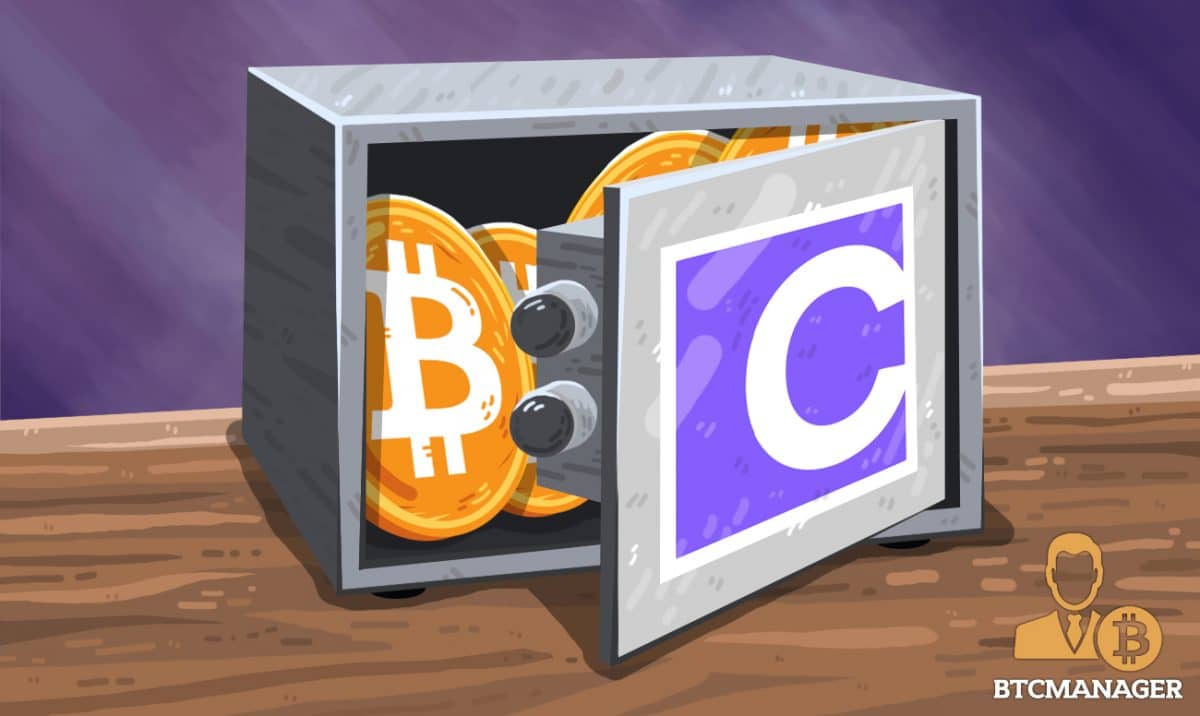 Cryptocurrencies have all the security functionalities of blockchain technology, making them the safest way to send money yet. However, where the problem lies is with the methods of storing these blockchain-based currencies. In recent times, there have been countless cases of hacks and crypto thefts due to the carelessness of crypto users and loopholes in some bitcoin and altcoin wallets as well as exchanges.
All that is about to change now as Casa has built the most secure crypto wallet ever.
Casa Bitcoin and Altcoin Wallet
Casa is a startup that has been around for only six months but is already doing great works in the crypto industry. The firm whose primary focus is to help users secure their digital assets better has created its first product and raised $2.1 million in new investment. Highly reputable Venture capital firms Lerer Hippeau, Compound and Boost all took part in the financing round.
According to the founder and CEO, Jeremy Welch, Casa is "premium hodl software" specifically made for big crypto whales who own from $400,000 to $10 million in virtual currencies.
To move digital assets from the Casa wallet, users are required to sign three different devices electronically. This functionality makes it almost impossible for unauthorized persons to gain access to a user's funds. Casa is also designed in a way that makes it easy for users to manage their private keys.
Although the wallet supports only bitcoin at present, altcoins like ethereum and others will be added starting from the second quarter of 2018.
Over the past ten years, Welsh has created some solutions, including an electric vehicle charging system and a home sharing app.
Crypto Inspiration
The exponential rise in the price of bitcoin in 2017, coupled with the lack of excellent options for investors to store bitcoin and other cryptocurrencies inspired the serial entrepreneur to put his other projects on hold to develop a bitcoin wallet app that is  99.9 percent secure.
The wallet uses five digital keys to store each customer's cryptocurrencies.
The five keys reside at different locations. One of the keys stays with Casa, one lives with the user and the remaining three keys are stored on the highly secure Trezor or Ledger hardware wallets, which the firm already has integrations between the wallets.
While a user can decide to safeguard the three keys anywhere they deem secure enough, the firm highly recommends customers to keep one in their house, one at their office and one at their bank.
Peradventure the need arises for some coins to be moved, the owner must digitally sign with three of the five keys. The hardware wallets must also be retrieved from their locations and inserted into a computer USB port.
With this system, it is very difficult for crypto millionaires to be robbed at gunpoint by robbers.
Since all the keys are in different locations and transactions can't be made without being signed by the three keys. Also, in case of eventualities, a user's keys can easily be retrieved from Casa.
"Someone can't come to you with a gun, put it to your head and say, 'Transfer me all your money,'" Welch declared.
It might interest you to know that BitGo, also offers multi-signature wallet services just that it is wallets requires users to sign at only two locations digitally.  
Casa's for the High Flyers
The Casa multi-sig wallet service is not for the average cryptocurrency investor. The company targets only virtual currency multi-millionaires and large crypto-based businesses. Casa 's target audience being millionaires explains why the firm's fees don't come cheap.
The founder has hinted that Casa's annual fee will hit the five-figure range and quite a number of customers have already signed up for the service.
Partnerships
It's only befitting for such a premium service to have a team of highly seasoned experts in the blockchain technology world. Casa is well aware of this fact and has already made two high profile hires, in Jameson Lopp, the highly reputable engineer at BitGo and Scott Hurff, a former lead designer at Tinder dating site.
Jameson Lopp, excited over his new deal with Casa, declared on his Twitter handle that:
"I'm excited to announce @CasaHODL, a premium cold storage solution for sovereign Individuals who want to be their bitcoin bank without having to overcome tons of technical hurdles."
Challenges
While the Casa bitcoin storage solution is an excellent piece of blockchain technology in itself, the question remains whether users would be able to follow Casa's instructions to the letter.
"A user might say, 'Well, I'm going to place two of my extra Trezors next to each other on the mantle.' Now you've fooled yourself into thinking you have security," said Cornell professor Emin Gun Sirer.
Lopp fully understands that the success of the project relies entirely on how users store their Casa digital keys and he has stated that the team will try their best to mitigate this considerable challenge. In his words: "We'll need to explain to people this ideology of self-reliance and personal responsibility. I think that will be one of the missions of the company."
Will the Casa innovative bitcoin cold storage wallet succeed in its quest to revolutionize the way 'big whales' store their coins? Only time will tell.