New Zealand Considers Issuing Its Own CBDC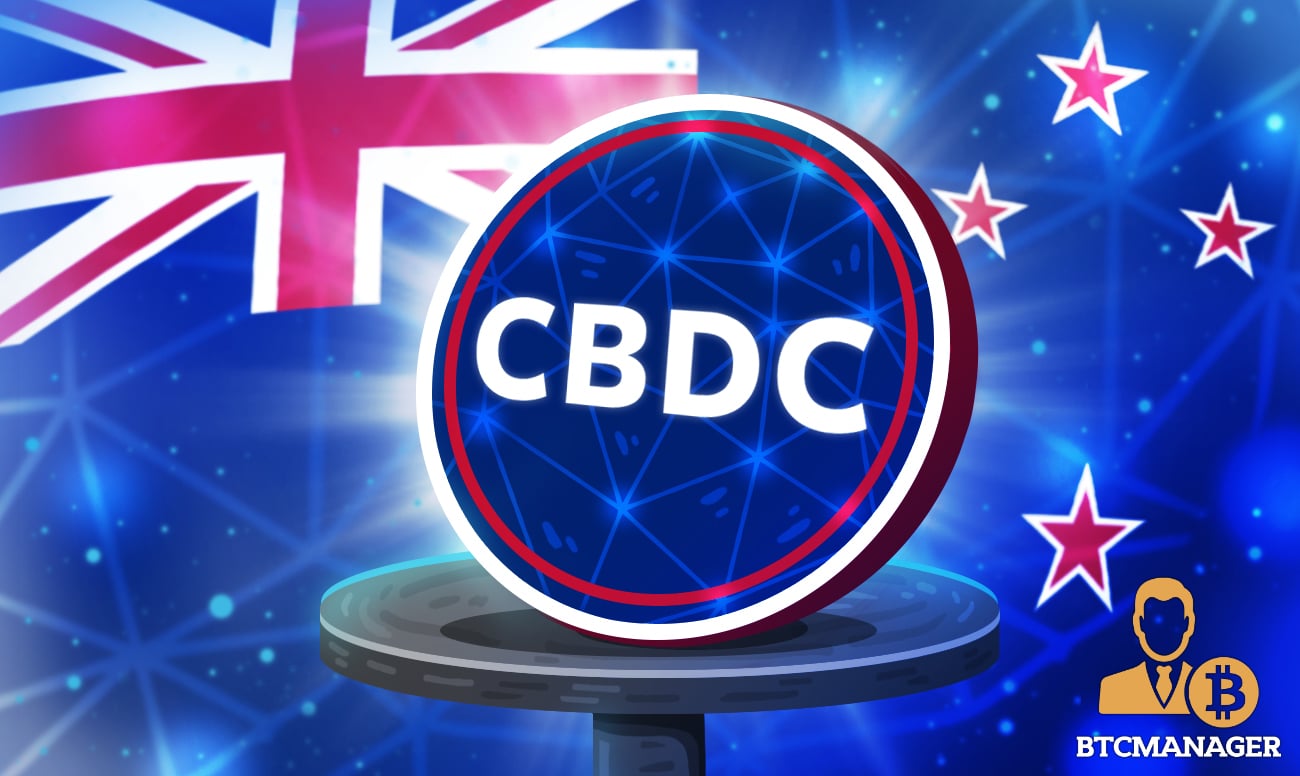 On Thursday, the Reserve Bank of New Zealand (RBNZ) announced its consideration to venture into (CBDCs) Central Bank Digital Currencies. CBDCs have taken root in the global economy. The move comes after regulators worldwide move to take hold of the virtual currencies industry.
The Rise of Central Bank Digital Currencies
Globally many nations are exploring CBDCs and how they benefit their economy. Last week Fed Chair Jerome Powel said the U.S. Federal Reserve would release their research on CBDCs. In addition, the report would include the costs and benefits of the currencies at global length.
Crypto enthusiasts and investors are on their toes following whether the U.S. Fed would issue a digital currency. Also in the limelight are other countries considering CBDCs like China. CBDCs structure has yet to be decided, but many expect it to be different from cryptocurrencies. 
Central banks in South Africa, Singapore, Malaysia and Australia are conducting trials for CBDC both nationally and across borders. 
New Zealand takes on Virtual Currencies.
In a released statement by RBNZ, Assistant Governor Christian Hawkesby showed his support for CBDCs. He added that CBDCs would have positive impacts on New Zealand's economy. And that the currency would work well for public and private sectors in the economy. Additionally, he emphasized the efficiency that prompts the use of virtual currencies.
However, there is a need to protect the nation's monetary sovereignty. He stated that the decision to issue a CBDC is one the government wouldn't take lightly. Moreover, the government was considering operational risks, cyber security and overall impact on the financial sector.
The Right Time to Join the Crypto Bandwagon
Additionally, RBNZ noted a declining use of cash in the country and more preference for stablecoins. Also, many investors have shifted to private money schemes and the general private industry. The government articulated the shift to the Covid-19 pandemic that had the globe go cashless.
Research conducted by RBNZ indicated that almost half of the population was not concerned with declining cash flow. From 2017 through 2019, 96% of the population used cash to pay for goods. The statistics fell to 71% in 2020.
One of the primary reasons New Zealand considers CBDC stems from a change in store of value. In 2020 47% of the population stored value in different areas than the banks. Digital currencies have become a norm in paying the majority of New Zealanders, which stamps the future of digital money in the country.