Whales Holding Bitcoin (BTC) After Pump and Dump Signals, Santiment Data Shows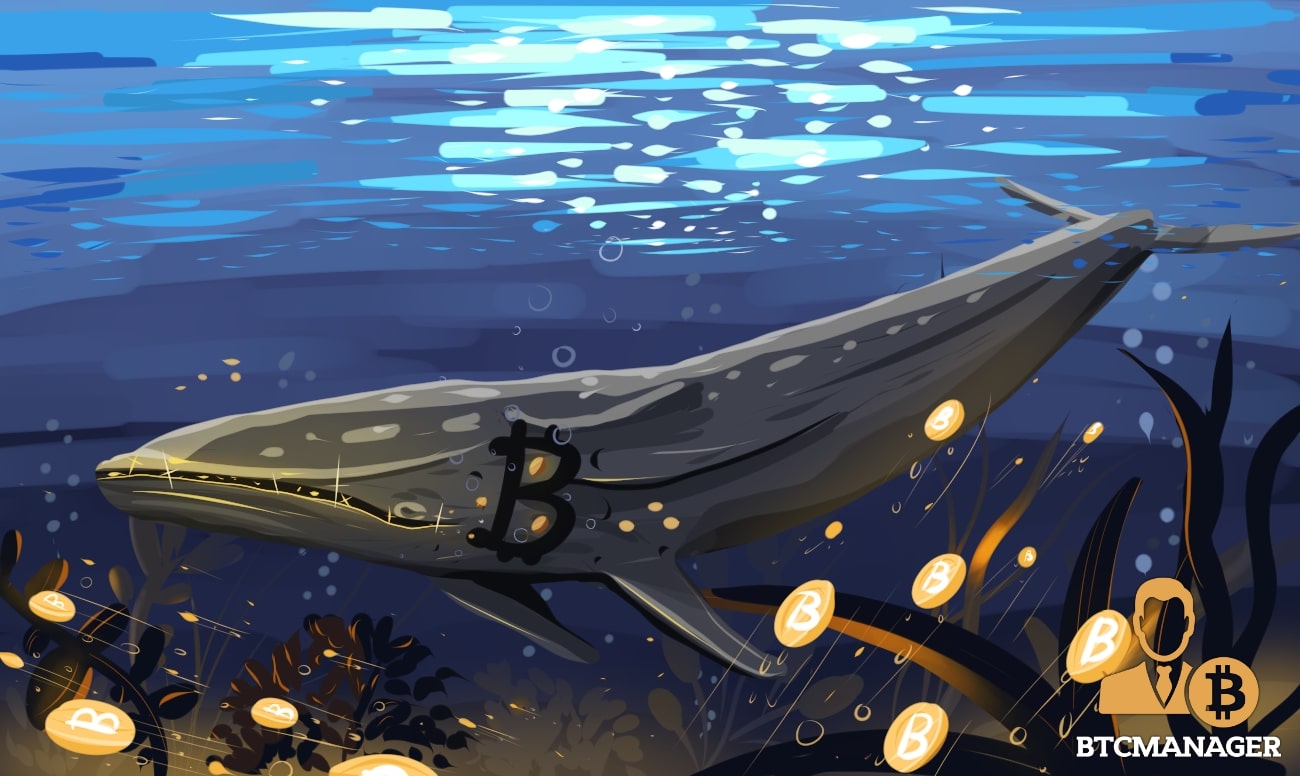 On 23rd September, Santiment crypto data firm tweeted that whales are holding bitcoin. The whale dormancy comes after a pump and dumps scenario on 7th august when BTC lost 15%. While they remain inactive, there are calls for more regulations focused on the crypto whales.
https://twitter.com/santimentfeed/status/1441140624523104265
BTC Whales are Holding
According to a tweet by Santiment yesterday, bitcoin whales have for the past few days been hodling. The whales who own about 40% of Bitcoin put a lot of pressure on bitcoin this month. Often, all their activities contribute to the increase or decline of market prices.  
About two weeks ago, bitcoin whales were quite active, contributing to the high BTC volatility this September. For instance, on 6th September, bitcoin hit $52k. Afterward, bitcoin prices dropped by 15% to less than $45k in about 24 hours. 
During the price plunge, Santiment reported that Bitcoin whales and VIPs dumped thousands of coins. Accounts holding the high-value crypto did that to manipulate the markets. Santiment later noted that between the 13th and 15th, the whales purchased around $60k BTC. At the time, the coin's value was a mere $44k. The coin increased vastly in value to over $48k and later dropped to $40k. 
Whales have been controlling and manipulating the prices of the coin. However, according to Santiment, accounts with 100 to10k BTC have been hodling in the past week. It is unclear how long they are going to be inactive. But, their recent role in the price plunges of BTC raised calls for regulations. 
The Whale Problem
Even though many people are still holding bitcoin, it's clear that whales are the biggest problem in BTC today. Whales have been manipulating smaller investors to sell their coins at losses. Because of their negative impact, financial analysts think that regulators should focus their energies on the BTC whale regulation. 
For instance, Oliver Renick, a Forbes analyst, said; 
"As a result, the persons who represent a threat are those who have the most power over the markets… crypto owners who meet a specific market-cap level in any given asset should be subjected to trading restrictions and disclosure requirements similar to those imposed on these groups in traditional markets."
Regulating the whales can result in infringement of investors' privacy. However, crypto networks should introduce policies that help in ending such occurrences for crypto to be adopted.  
Recent BTC Price Actions
Bitcoin is currently trading at $45k, a slight recovery from the earlier values of $39.8k. Although the trading volumes slightly dropped by 13% in the past 24 hours, Bitcoin remains the most dominant crypto asset. 
If the whales continue holding, it's much likely that Bitcoin prices will increase past the earlier $52k mark in a few days/weeks.