NFT Market Clocks $44 Billion as Money Laundering and Fraud Schemes Rise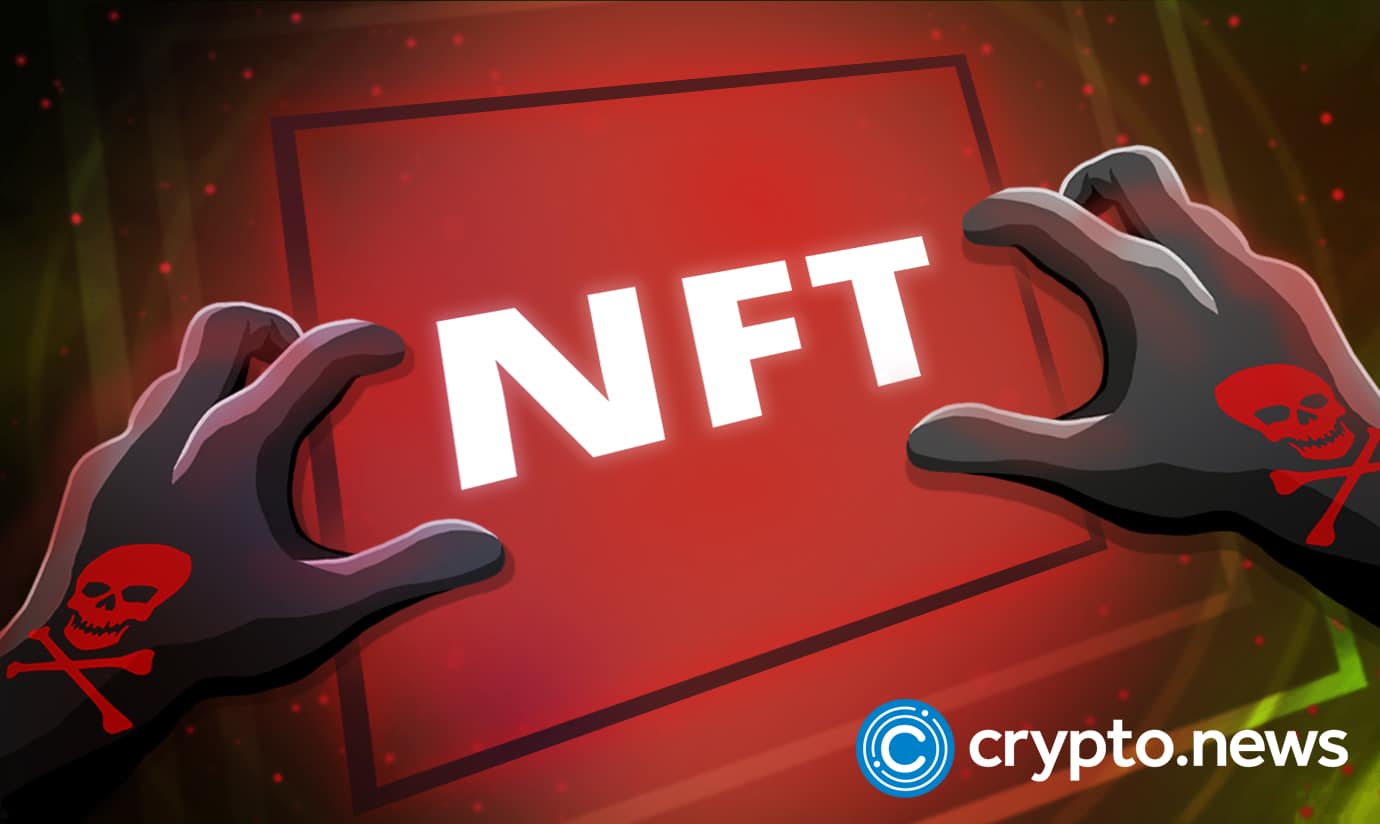 NFTs, in general, have maintained their value during the crypto winter—or at least some of them have. In 2021, the NFT sector expanded to a value of $44 billion from $106 million in 2020. However, the NFT market has been plagued by classic finance frauds. Money laundering and fraud have made their way to the emerging digital market.
Money laundering and fraud in the NFT market
Over the last year, NFTs have gained a lot of attention. As a result, many investors have rushed to put their money into what is called a valuable and unique digital asset. However, the rapid rise in popularity has increased criminal use of NFTs.
According to a new study, fraudsters have made millions of dollars by artificially increasing the price of their non-fungible token (NFT) through wash trading. A coin's inflated price and lack of market liquidity are signs that it's being manipulated through a type of "short-term, high-frequency trading" known as wash trading. 
The process involves selling the token between accounts owned by the seller to give an incorrect impression about its value and liquidity. According to its new report, Chainalysis discovered "small but apparent" money-laundering activity in NFTs.
According to Chainalysis, illicit addresses sent money to NFT marketplaces "jumped significantly" in the third quarter of 2021. The fraudulent NFT cryptocurrency sales neared $1 million during the first half. During the fourth quarter, that figure fell below $1.4 million.
According to the data, approximately $284,000 worth of cryptocurrency was sent from addresses with sanctions risk to NFT marketplaces in the fourth quarter. By looking at sales of NFTs to self-financed addresses, Chainalysis detected NFT wash trading. This implies that the selling address was funded either by the selling address or the address initially financed it.
It discovered 262 people who have sold an NFT to a self-financed address more than 25 times. According to Chainalysis, it's impossible to know whether all instances of NFT sales to self-financed wallets were done for wash trading. However, the 25-transaction threshold provided a greater degree of confidence that these individuals are regular wash traders.
The 110 profitable wash traders have earned nearly $9 million in revenue from this business, while the 152 unprofitable wash traders have lost a total of $416,984.
The NFT market
NFTs are cryptocurrency assets that act as a token of ownership for a blockchain. NFTs are unique, and they let collectors own and trade original versions of digital goods. This is done with the help of blockchain technology. They can be anything digital, like art or videos, or physical things, like coins or stamps.
Supporters argue that they are a unique asset class, while critics say the token is worthless. NFTs now have more than $13 billion in market capitalization despite the debate.
Scam deals have proliferated in the NFT market, alarming crypto investors in recent years. The crypto market has shown promise for the future of the industry. Wash trading, which is illegal in conventional securities and futures, has yet to focus on an action against wash trading involving NFTs.
According to Chainalysis' research director, Kim Grauer, investors should look for NFT marketplaces with anti-money-laundering and other fraudulent activity safeguards. She also stated that NFT platforms should include rules against wash trading to increase trust in the asset class.