NIIT Technologies Launches Blockchain Solution from Hyperledger for Airlines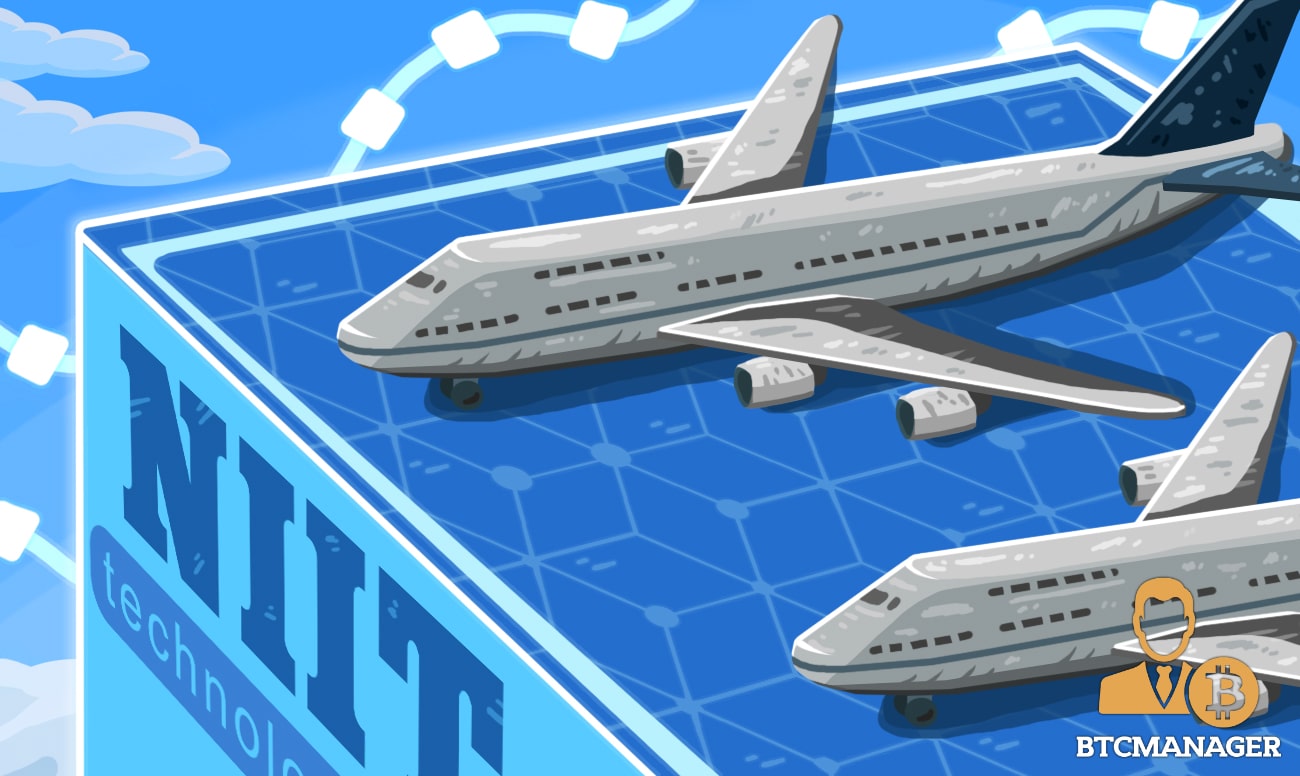 Blockchain technology seems to be on quite a flight since the past few years. Per a press release, published on September 18, 2018, NIIT Technologies Ltd., one of the top global IT solutions companies has released its blockchain powered solution "Chain-m" for the aviation industry.
Aiding the Aviation Industry in Backend Processes
The solution aims to tackle the current challenges faced by the airlines and their partners all over the world.
Chain-m will primarily help the aviation industry in the backend processes of settlement. The distributed ledger technology (DLT) powered solution will streamline ticketing transactions, thus improving the efficiency and trust between the parties involved.
Some of the benefits that can be derived out of Chain-m include quick reconciliation and resolution of dispute cases, open p2p transactions, reduced cost, high security, privacy and transparency, and immutability of transactions recorded on the blockchain.
Making use of a web-based UI and interactive dashboard, Chain-m will help extract a consolidated weekly view of the number of tickets sold, total amount, commission, fare amount, debit and credit memos generated, and tax amount payable, among other critical organizational statistics.
Chain-m's distributed ledger is implemented on Hyperledger Fabric and uses Chaincode (a smart contract consisting of business rules).
Currently, the aviation industry is plagued by challenges such as revenue leakage, insufficient trust, incorrect fares, and commission violations by the agents. Chain-m enables the airlines and their partners to adequately address the challenges above.
Anil Batra, Transformation leader, Travel and Transportation, NIIT Technologies stated:
"Leveraging our domain expertise, together with the differentiated capabilities that we have been building in the emerging technologies space, is helping us drive real business impact for our clients. Chain-m is a first-of-its-kind solution which uses blockchain technology to solve real and widespread challenges for the airline industry."
Blockchain and the Aviation Industry
Blockchain technology has made considerable inroads into the aviation industry in a relatively short period. BTCManager reported on February 7, 2018, that Singapore Airlines is planning to launch its own DLT-based airline loyalty program soon.
Similarly, British Airways also looked to explore the potential of the blockchain technology in airlines check-in service.
The airline partnered with VChainB to test a verification mechanism that could be used by airlines and government agencies to cross-check the identities of travelers against a vast database held on a blockchain.