Nike Quietly Patents the Term "Cryptokicks"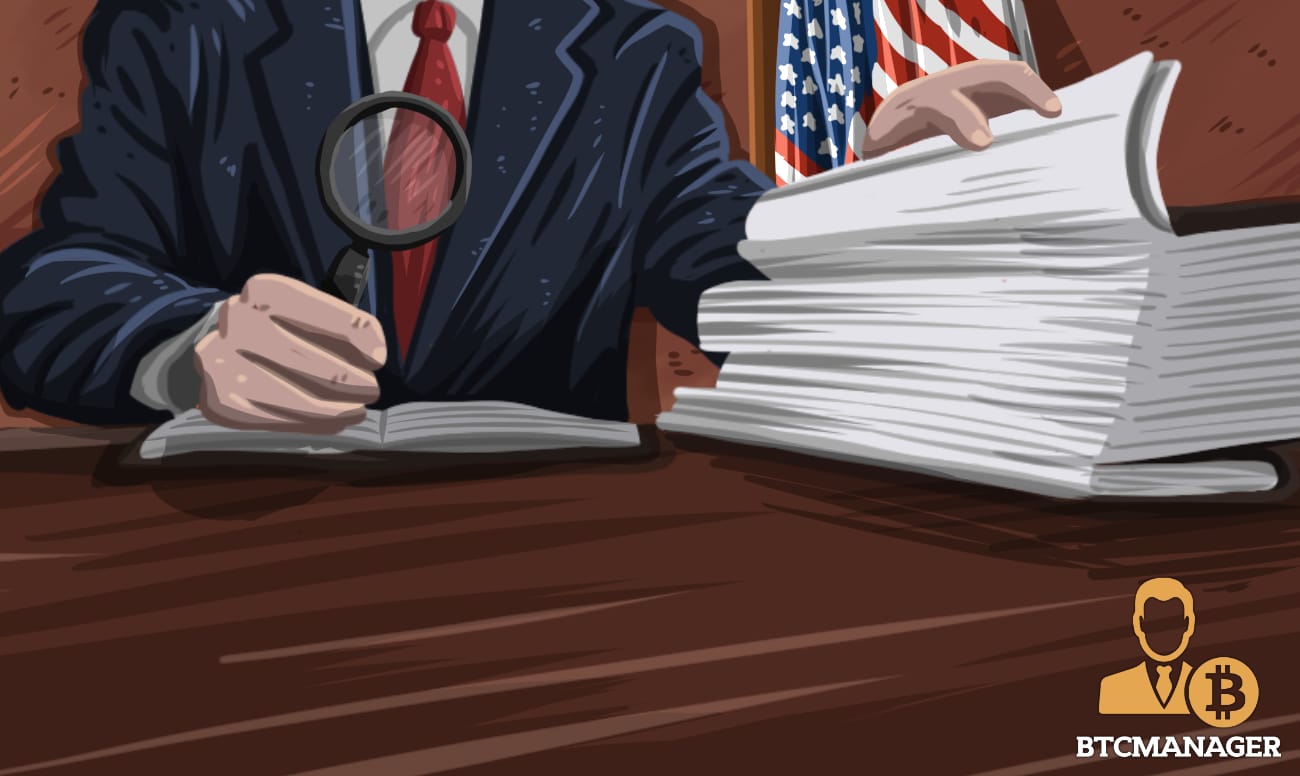 On April 19, 2019, the United States Patent Trademark Office (USPTO) revealed that Nike had filed for a patent of the term "Cryptokicks," a brand of cryptocurrency. The details of the patent indicate the launch of "a digital currency or digital token for use by members of an on-line community." More importantly, the application was filed under an intent-to-use clause, meaning that the American multi-national must follow through with a product to claim the patent.
Details of the Patent
The announcement to launch a native token falls in line Nike's push to improve it's digital business operations.
As reported by the Portland Business Journal on April 24, 2019, the company crossed the $1 billion threshold for Q1 sales in 2019. The firm's digital makeover comes in the form of numerous digital applications including Nike+ membership, SNKRS app, the Nike Run Club, and it's WeChat store. Now it seems that Nike will launch a native cryptocurrency to support this mission.
Josh Gerben, a trademark attorney based in Washington, D.C., explained that "the application was filed on what's called a 1B basis. This means the application was filed on an intent to use the trademark." Filing under these conditions means that a firm has also signed a "bona-fide intent" to use the term Cryptokicks for a future product.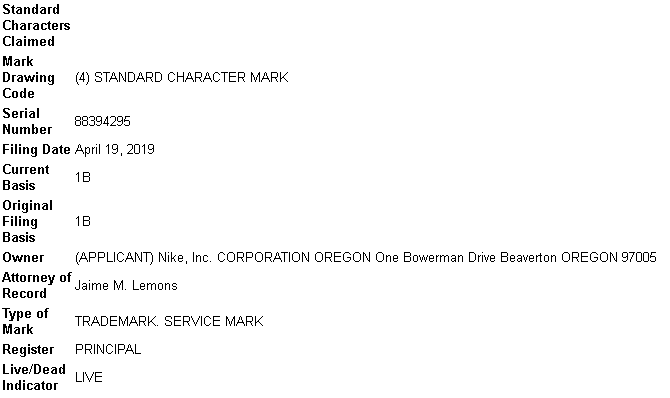 (Source: USPTO)
Further details of the patent offer a number of different uses that a Cryptokicks token would offer. This includes curated scavenger hunts, obstacle courses, entertainment services, online mobile gaming applications and vague provisions for "crypto-collectibles."
The filing also indicates the use of "online non-downloadable computer software for use as a cryptocurrency wallet."
Gerben told the Portland Business Journal that competitors like Under Armor or Adidas will have 30 days to contest the filing after which Nike will have full rights to the term for four years. Due to the 1B status, they will need to launch a product based on Cryptokicks within that time frame in order to confirm the claim.
On April 17, 2019, The Fashion Law, a legally-focused cultural news source, pointed out that Nike had also filed an application for the term "Footware." The merging of terms like "footwear" and "software" is evidenced by the company's recent launch of self-lacing shoes via its smartphone application. The application describes "Computer hardware modules for receiving, processing, and transmitting data in Internet of things electronic devices" in which the IoT devices would be the next generation sneakers.