Nuri Declared Temporary Insolvency, Asked 500K Users to Withdraw Funds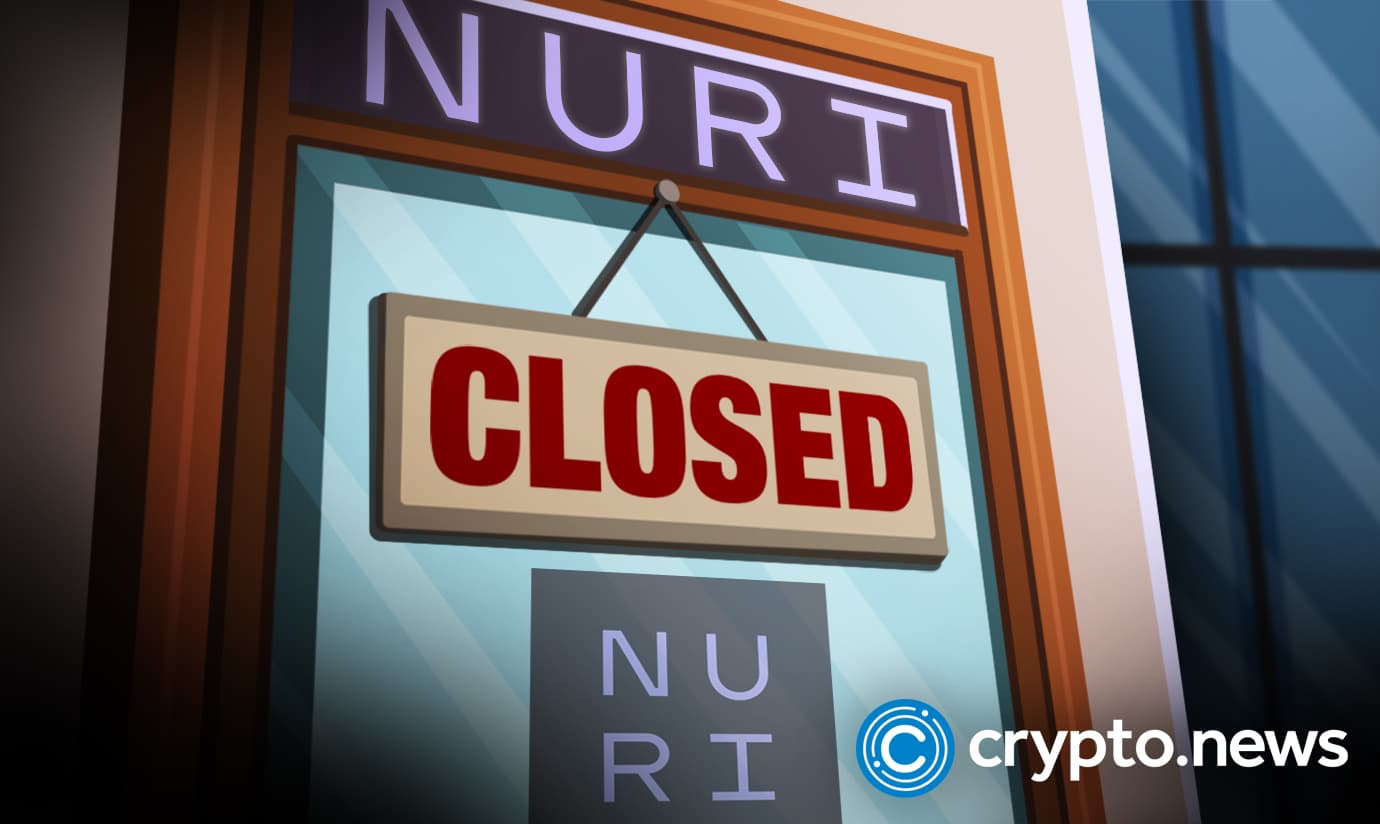 No doubt, the devastating effect of the bear market is taking its toll on many crypto-inclined businesses. Nuri, a German crypto bank, is one of its latest casualties.
What Actually Led to the Bank's Decision?
In a letter issued by the company, they informed users to withdraw their funds as they intend to shut down and liquidate the business on December 18, 2022.
The CEO stated that:
"Nuri is closing down its business operations. We ask our customers to withdraw their funds and assets as of 18.12.2022. Thank you for having been part of the Nuri community!"
This is not the first time the financial institution has faced a similar challenge. Sometimes in August, the bank reported an issue of liquidity after declaring itself bankrupt amid the crypto bear market. They did proceed with normal operations and planned to work on restructuring and secure a buyout. However, things didn't work out.
In a blog post dated Oct. 18, its CEO, Kristina Mayer, made it known to the general public that they won't be able to continue operations despite how hard they've tried to make things work out.
Kristina has described this new development as an unfortunate temporary insolvency proceeding after a series of failed attempts to find new investors to carry on with the Nuri vision.
She went further to espouse the giant strides Nuri took over time, especially in re-modifying traditional financing models and leveraging new technologies like blockchain to create decentralized finance opportunities that create a democratized banking experience, better ways of banking, storing & transferring value for all sundry.
Nuri is Optimistic and May Resume Operations in the Future
Although Nuri bank is taking a break right now, its ideals and visions for blockchain technology have not changed. In fact, it believes that blockchain and cryptocurrencies will offer much more robust financial services that will add more value to life and eschew a safe and transparent financial process.
Nuri is optimistic about other brave founders still weathering the bearish storm and building a better, inclusive, fair & disruptive financial system.
Kristina wrote:
"We still believe in innovative financial technology and are convinced that blockchain, cryptocurrency and decentralized finance will offer opportunities that add true value to the lives of people. Still, financial innovation should be safe, understandable and easy to use for as many people as possible."
"On top, the insolvency of one of our main business partners worsened the situation significantly and put us over the edge. As a result, Nuri had to file for temporary insolvency in August this year."
However, the specific insolvency partner for Nuri bank wasn't stated, but Celsius seems to be a likely candidate because of its close ties with Nuri over time.
She thanked Nuri bank customers & employees for their un-alloyed commitment, support, engagement & feedback right from the inception of the Nuri bank.
The Nuri bank was founded sometime in 2015 with the sole aim of making bitcoin a spendable currency and has since then grown in leaps and bounds. Nuri bank harbored the vision of empowering the financial future of its account owners by leveraging blockchain underlying infrastructure.