Nvidia's Woes Increases as it Faces a Series of Class Action Lawsuits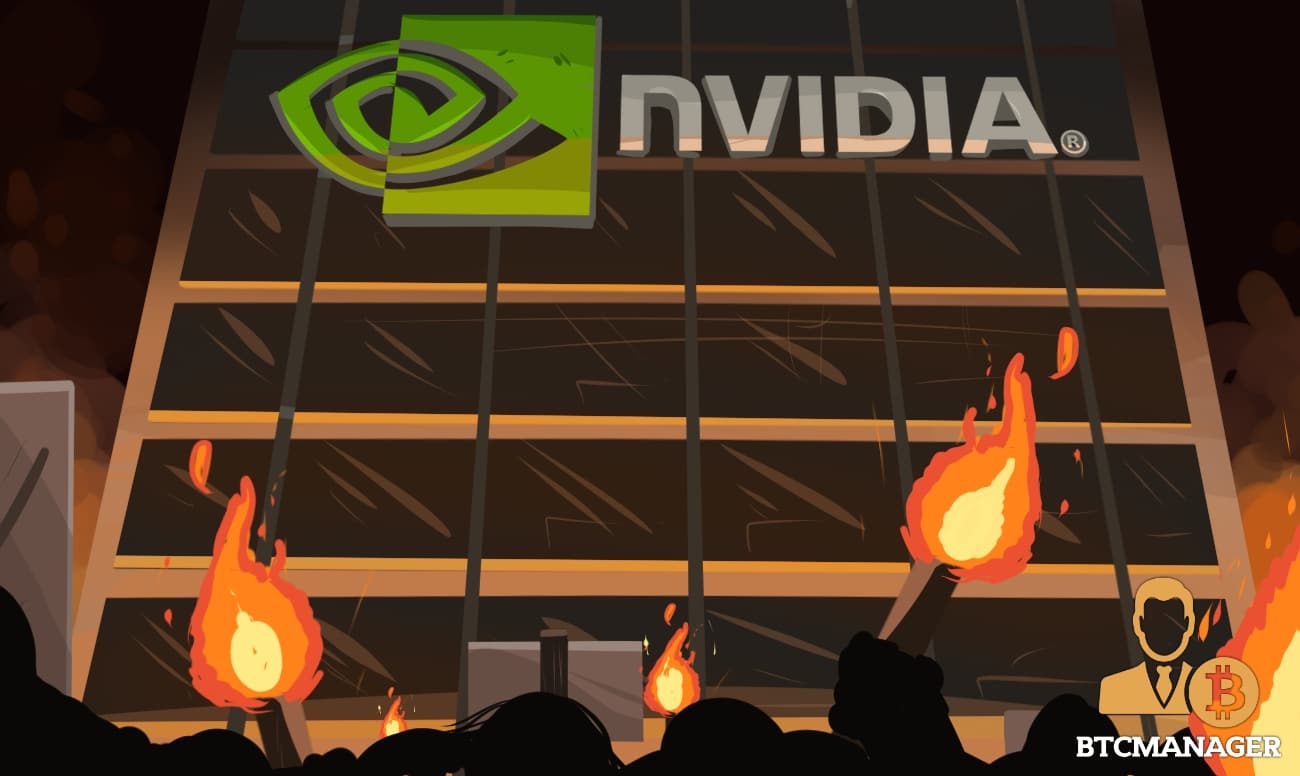 The crash in the price of bitcoin and other cryptoassets has taken a heavy toll on NVIDIA, a U.S.-based leading manufacturer of cryptocurrency mining graphics processing units (GPUs), as the firm is now being targeted by class action lawsuits filed by the Schall Law Firm, a securities fraud specialist and others, for allegedly misleading its shareholders, reported tom's HARDWARE on December 30, 2018.
More Trouble for Nvidia
The Schall Law Firm, a California-based legal services company that claims to represent individuals from across the globe who have fallen victims to fraudulent securities investments and corporate malfeasance, is collaborating with NVIDIA's shareholders to take action against the 25-year-old company.
Per sources close to the matter, the pending litigation alleges that the GPU maker made false and misleading statements to its shareholders concerning how it would handle the issue of reduced demand for graphics cards from the cryptocurrency world during a bear market.
The recent collapse in the prices of all digital assets has made crypto mining far less profitable, invariably affecting the demand for GPUs and sending the value of Nvidia stocks south.
As reported by BTCManager, NVIDIA's Q3 earnings report revealed the firm's shareholders had lost a significant amount of money as NVIDIA's share price crashed by 17 percent to $168.32 following a lack of demand for its products. The Schall Law Firm stated in its class-action lawsuit:
"The Company made false and misleading statements to the market. NVIDIA claimed it monitors the cryptocurrency markets in real-time and rapidly makes the necessary adjustments to its business. NVIDIA also claimed that a drop in demand for its GPUs amongst miners would not have an adverse impact on its business because there is also strong demand for GPUs from the gaming industry."
Following NVIDIA's inability to keep to its promise of actively studying the market and enabling them to make changes to its business and prevent its investors from incurring huge losses, the Shall Law Firm is reportedly urging all investors who have lost more than $100,000 to join its class-action lawsuit against the firm.
While 2018 hasn't been particularly fair to cryptocurrency miners, including ASICs manufacturers like Bitmain and others, many observers remain optimistic that the bulls will return in 2019, as more as more institutional investors are getting ready to join the crypto movement.