NYDFS Looking to Review the "Elusive" BitLicense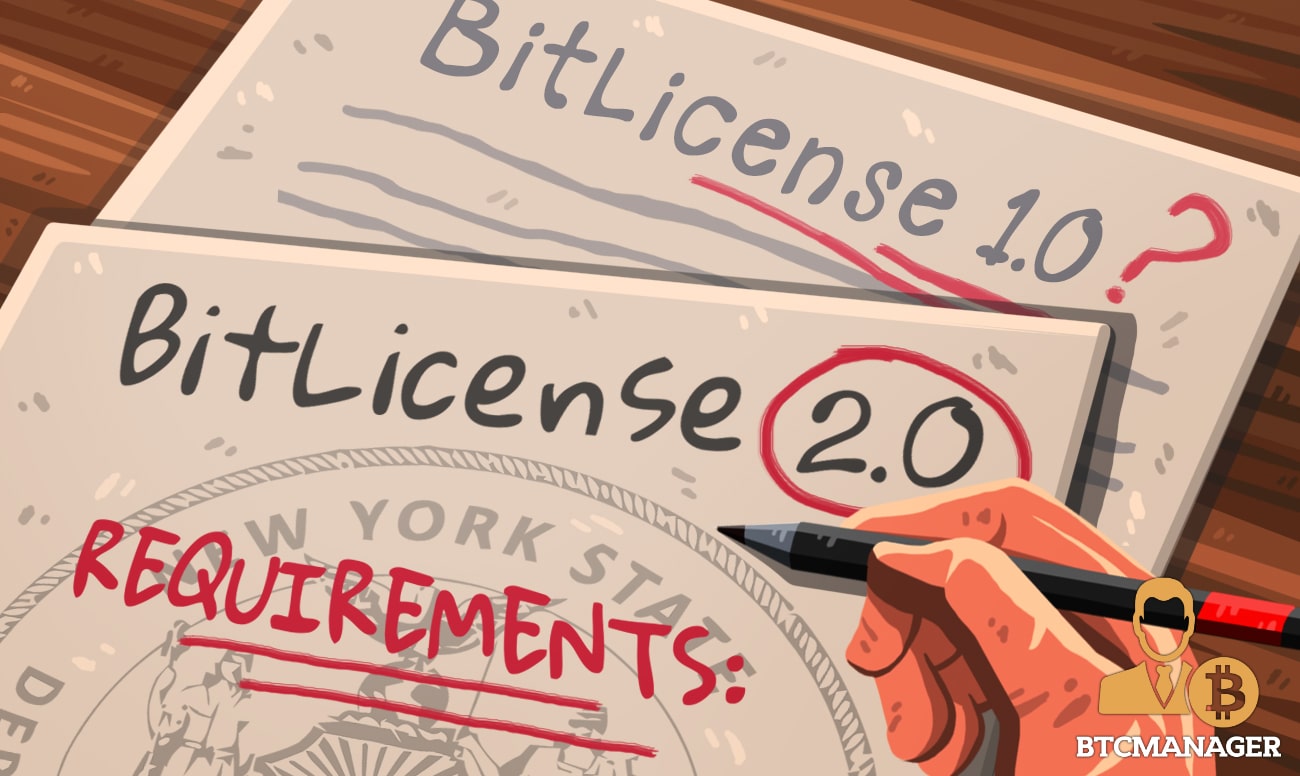 The New York Department of Financial Services (NYDFS), the state's financial watchdog, is hatching plans to review the highly controversial BitLicense regulation and possibly "relax" it a bit to lower the high barrier for entry. The agency says it's looking to collaborate with cryptocurrency market participants in the region, to revisit the license, reports Finance Magnates on October 23, 2019.
DFS to Review BitLicense 
After nearly five years of its somewhat draconian rule over the New York blockchain technology and cryptospace, the DFS is now looking to re-evaluate the BitLicense regulation and maybe tweak it slightly to attract more bitcoin-linked businesses to the region. 
Per sources close to the matter, NYDFS Superintendent, Linda Lacewell while speaking at Georgetown University's Institute of International Economic Law during DC Fintech Week, stated categorically that there is a need for the agency to revisit the existing regulation and adapt it to the rapidly evolving cryptospace.
In her words:
"This is a good time to take a look, a responsible look and see how our regime is fitting the current market and… what if any adjustments should we think about making to continue to adapt to a changing industry…that's going to be one of the things that we do."
The BitLicense Journey so Far 
Since the introduction of the BitLicense by Benjamin Lawsky, the NYDFS' first Superintendent of Financial Services on August 8, 2015, as part of plans to sanitize the state's cryptocurrency industry, only 22 firms have successfully secured the license, due to its array of requirements which include a $5,000 application fee and processing costs of nearly $100k.
While some crypto-focused firms including Bitstamp, Robinhood, LibertyX, BitPay and a few others have successfully scaled the BitLicense hurdle, several other startups have not been lucky enough to get the nod of the DFS.
As reported by BTCManager earlier in April 2019, the DFS rejected the BitLicense application of Bittrex crypto exchange on the grounds that the bitcoin trading venue's anti-money-laundering (AML), know-your-customer (KYC) and Office of Foreign Assets Control (OFAC) standards were way below par.
Though Lacewell has hinted that she sees nothing wrong with the current BitLicense regulation, the official, however, acknowledges the need to hold talks with market participants and possibly reach a compromise.
"The regulations are working perfectly, but we want to hear from industry about how they're operating in practicality for industry and if there are any tweaks that we should make," she added.