OKX vs. Coinbase: Which Is better to Trade and Grow Crypto Holdings On?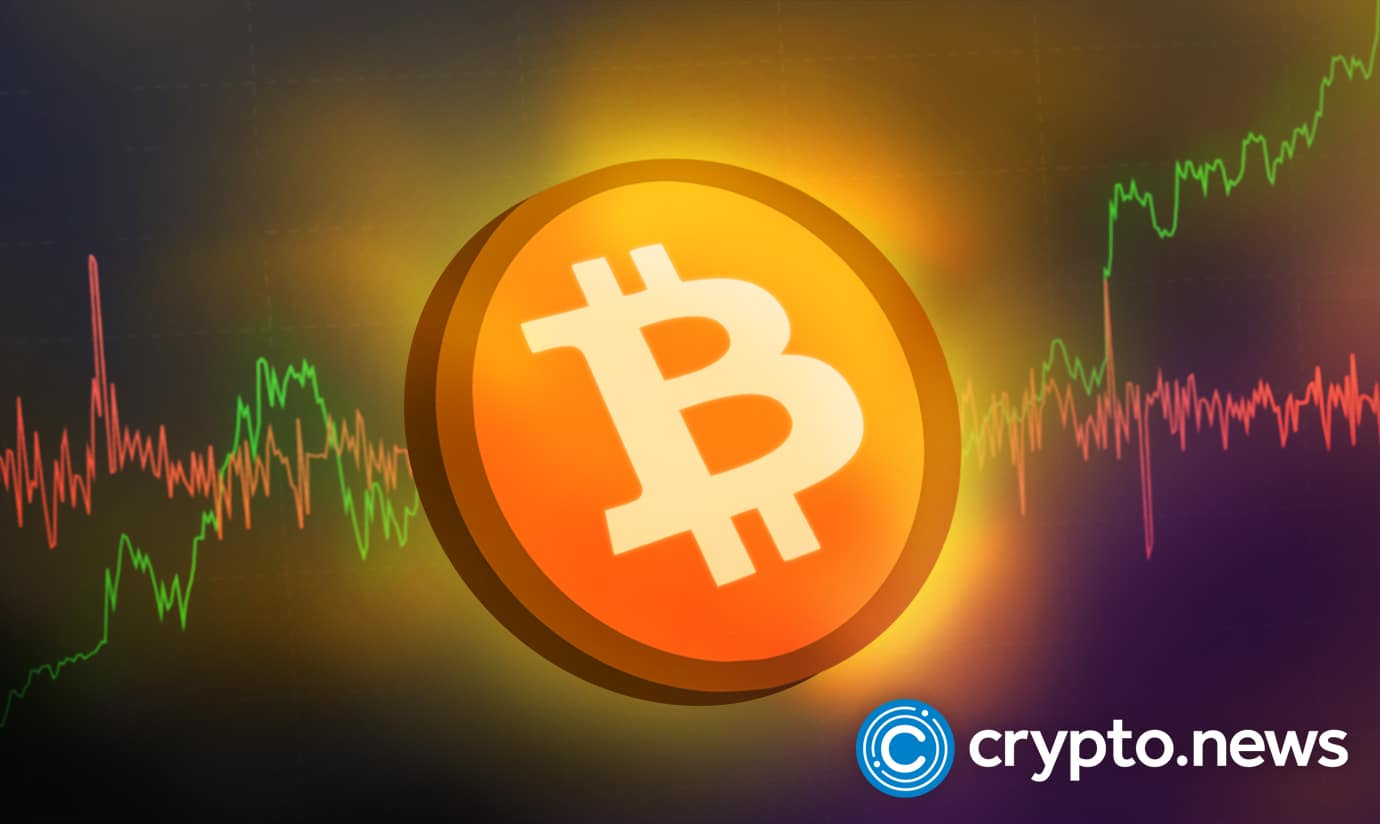 Coinbase is a crypto exchange that has over 150 assets. It is ranked 3rd by volume. On the other hand, OKXis ranked 21st on Coinmarketcap. These exchanges are among the most popular choices for crypto traders and investors. But how different are they? Let's find out.
An In-Depth Look Into Cryptocurrency Exchanges 
Trading cryptocurrency is a difficult task. Using a crypto exchange might help you simplify your life considerably. However, with so many options available, selecting the right one requires attention and accuracy. Early adopters obtained coins by mining or swapping them on internet discussion groups early on. However, unless you have a lot of time (and technical skills), you'll probably want something more convenient.
Cryptocurrency exchanges are platforms that keep cryptocurrencies and match buyers with sellers. This allows you to trade crypto in the same way you would stock trades via a broker account. Though trading crypto has become more convenient thanks to exchanges, there have also been several major issues.
As a result, you can't just pick whatever exchange you come upon while surfing the web. Exchanges follow current market prices for the cryptocurrencies they offer. The expansion of alternative cryptocurrencies (Altcoins) opened up a world of possibilities for crypto exchanges.
Keep in mind that no one crypto exchange is ideal for everyone. With the growing popularity of cryptocurrencies, there are now over 600,000 coins to choose from. Because no exchange provides all digital assets, double-check to see if yours offers them. Here's a brief overview of cryptocurrency exchanges:
Before we look at where the cryptocurrency exchange market is now, it's worth taking a step back and seeing how we got here. The first cryptocurrency exchange went live only about a year later, in March 2010. bitcoinmarket.com was the name of the now-defunct and obscure platform.
The site initially utilized PayPal to exchange money for bitcoin, but it was discontinued after a slew of fraudulent transactions were reported in June 2011. The bitcoin market had begun to develop in popularity, with the price now at $23.99.
Since 2011, several more advanced exchanges have emerged. They expanded on the functionality of their failed predecessors while adding greater technical sophistication and security measures. Following the 2014 Mt. Gox bankruptcy, these crypto exchanges were ready to take market share.
Bitcoin surged in value in 2017 as it recaptured the $1,000+ price level that was lost following the events at Mt. Gox. Concurrently, Changpeng Zhao and his team were busy developing a new crypto-to-crypto exchange named Binance.
Binance was able to grow quickly because it values its customers. This was first shown shortly after the company was started when the Chinese government shut down all exchanges. The government said that all ICO exchanges had to give the money back to the investors.
Binance went even further, returning investors' funds at the same rate as before. In May 2019, a firm was hacked for $40 million. Zhao was forthright about the incident, and the business reimbursed its customers from its own pockets.
Company Overview
Star Xu was the brains behind OKX, which was established in 2014. It is one of the world's largest cryptocurrency exchanges. According to its website, the exchange offers crypto-to-crypto and fiat-to-crypto trading on over 100 different coins.
OKX is a cryptocurrency exchange that specializes in more sophisticated services for traders. These complex services are comparable to those of conventional financial exchanges. This makes them an appealing choice for serious investors. What is OKX's strength compared to the competition? It is one of the world's largest international cryptocurrency exchanges.
What is its size? According to the exchange, the Bitcoin trading product and futures account for a total of $1.5 billion in daily turnover. However, some have raised doubts about the accuracy of these everyday transaction figures. Whether or not these suspicions are confirmed remains to be seen.
Coinbase is a digital currency exchange that is based in San Francisco. Moreover, it has more than 56 million users in over 100 countries. Clearly, Coinbase is still a popular option for many people worldwide.
Coinbase exchange is a safe online marketplace that allows you to sell, purchase, move, and store bitcoin. It's an example of an open financial system. It continues to be a major name in the space, assisting investors in getting the most out of their digital currency.
The exchange markets itself as a "one-stop-shop" for all your cryptocurrency requirements. It also provides a wide range of features and functionality to support its claim. Coinbase makes cryptocurrency transactions simple with a single user interface. You may also send and receive crypto for free through this service. To use this feature, you must utilize online wallets to engage in commerce with family, friends, or businesses.
In the cryptocurrency world, there's a lot of debate about which is better: OKX or Coinbase. What are the differences between them? Which is ideal for novices, and which is appropriate for advanced traders? Their similarities might be bewildering. Their distinctions create a murky trading zone. Which one should you pick? Continue reading to learn.
OKX vs. Coinbase Summary
Feature/ Service
Coinbase
OKX
Features
Has user-friendly apps

Available in more than 100 countries

withdraw crypto to PayPal or a digital wallet

Simple interface

Credit card purchases available
Has a simple-to-use Interface

OKX is available to users in over 200 countries, but it's not the US

Has user-friendly apps
Supported cryptocurrencies
Over 140 crypto coins
Over 340 crypto coins
Security Features
2-step verification

Cold storage

Biometric fingerprint logins

FDIC-insured for USD balances

AES-256 encryption for digital wallets

KYC and anti-money laundering protections in place
Private keys in cold storage.

2FA via Google Authenticator.

Multi-signature hot wallet

Anti-phishing code provided in email

Cold Storage
Type of Supported Transactions
Buy

Sell

Send

Receive

Crypto exchange
Buy Order

Sell Order

Send Order

Receive Order

Crypto exchange

Feature trading
Maximum Trading amount
Limits vary based on your payment method and region
It has withdrawal limits dependent on KYC and New/Verified accounts.
Licensing
42 US statesFCABaFIN
Not available to the United States clientele
Payment Methods
Debit card

Credit card

Bank transfer

Apple Pay

Google Pay

PayPal

Wire transfer
Bank transfers

Yandex Money

JazzCash,

OVO

Mercadopago.

Debit card

Credit card
Minimum Deposit
$2
Free
Pricing Structure
Flat fee + transaction fee
Fess not disclosed and calculated upon trade.
Trading Tools and Features
Customizable trading platform

crypto order book

Self-custody wallet
Economic Callender

Live quotes and charts

Traders Union Forex analytics
Customizable Indicators
Yes
No
Key Features
Supported currencies
OKX supports over 300 cryptocurrencies, but there isn't enough space to list them all in our OKX review. The exchange offers a total of 343 currencies. Here's a look at the top traded cryptocurrencies on OKX by volume: Bitcoin, OKB, Ethereum, TRON, Avalanche, APENFT, Solana, Polygon, JUST, XRP, Yearn.Finance, and Dogecoin.
OKX supports a wide range of currencies, including the majority of popular ones. There's a good chance you'll find what you're looking for at OKX, whether it's a cryptocurrency or not. On the other hand, Coinbase offers over 170 crypto alternatives and is constantly adding new ones. It's worth noting that Ripple (XRP) is available on OKX but not on Coinbase.
Coinbase is by far the most popular platform for buying and selling cryptocurrencies. However, there are two factors to consider. OKX isn't available in the United States, making it less useful in a trade. This is due to the fact that there are more crypto traders in the US than anywhere else in the world.
Trading fees
OKX offers a rather complex system for the pricing of currencies. The platform breaks down assets into different price categories depending on trade volume and account balances. The most you will pay for spot trades is 0.10 percent. High-volume traders and OKB currency owners who meet specific criteria may get discounts on futures, swaps, and options contracts.
OKX has several drawbacks, one of which is that it does not offer information on deposit and withdrawal costs. While OKX as a whole is transparent, hidden cost specifics are a red flag that may lead you to another exchange with clear fee structures.
Coinbase is not forthcoming with its pricing and fees. Recently it removed its full fee schedule from the Coinbase online help page. Costs are displayed on the trade screen while entering a trade, so you know what you're paying before you commit.
Coinbase's pricing structure is quite perplexing. Furthermore, as a novice, you'll have to pay for the simplicity of use. Coinbase is an excellent choice if you're new to the game and don't mind. However, upgrade to Coinbase Pro or another solution right away. Otherwise, costs will pile up fast, reducing your profits significantly.
OKX's main advantage is its rock-bottom costs. The exchange charges rock bottom fees based on a 30-day trading volume average. However, they remain low compared to other exchanges, even at the maximum level.
Trading experience
OKX, like many other big cryptocurrency exchanges, provides a simple trading form. It's great for novices and an active trading platform for intermediate to advanced traders. The purchase and conversion of cryptocurrencies are straightforward.
If you're searching for a simple way to convert currencies, including stablecoins, OKX's conversion page is ideal. This operates the same way as a basic market trade on the active trading platform but with an easier-to-understand form and user interface.
The best option for most traders is a trading platform that supports market, limit, and stop orders. The advanced platform is truly valuable when margin trading or using other sophisticated methods. It also includes a built-in automated trading bot that uses specific conditions to place orders.
On the other hand, we have Coinbase and Coinbase Pro. Trading on Coinbase is simple for anybody with simple computer abilities. The web version of Coinbase is available as well as Android and iOS mobile apps. If you've ever traded stocks using an online broker, you'll have a similar encounter.
On the main dashboard, you can see your Coinbase portfolio and easily buy and sell currency with a few clicks. Cryptocurrency markets are open 24 hours a day, 7 days a week, so you may log in anytime to place an order. Funds in your account or through a linked bank account or credit card may be used to make purchases directly.
Depending on your payment method, you may incur additional costs. Purchases are credited to your account immediately, but you may have to wait for your deposit to clear before withdrawing funds.
Coinbase Pro promises to deliver features that even seasoned traders won't find on the main platform. It's unclear whether this will only be available via a pro version of Coinbase Pro, but it looks like something made exclusively for professionals. The pro version adds more trade kinds, such as stop and limit orders that aren't accessible on the basic service.
Customer support services
The majority of your OKX account needs will be handled by yourself. Traders should expect to manage their trading and account updates on their own. If you require further assistance, OKX provides a help page as well as live chat support. The OKX website also has a phone number listed.
The majority of what you'll want to know is available in a comprehensive help center. It covers using, updating, and maintaining your account. On consumer review sites, OKX has mixed reviews. Positive evaluations emphasize an easy online experience, fast changes, and low costs. Negative comments focus on poor customer service, delayed transactions, and limited withdrawals.
Coinbase has among the worst customer service of any cryptocurrency exchange. It's practically impossible to contact someone for assistance, so think of Coinbase as primarily self-service. The Coinbase help page, emailed support tickets, an automated phone system, and a chatbot are official customer assistance channels.
If everything works as planned, you'll find yourself to be a satisfied client. However, things don't always go as planned. Consumer feedback noted poor customer service experiences and limited assistance navigating scams, hacked accounts, and locked accounts.
Coinbase also has an issue that many industry rivals appear to be suffering from. Hundreds of complaints were filed with the Commodity Futures Trading Commission and Consumer Financial Protection Bureau. Many past users claim Coinbase abandoned them after losing money from stolen accounts.
Security and insurance
OKX is a blockchain-based cryptocurrency platform with several security features to safeguard user accounts. Private keys are kept in several offline computers, and a proprietary network communication protocol is used for moving user information over long distances.
OKX provides a slew of unique security services, including OKX having a multi-signature hot wallet. This means that the private keys are divided among three separate key managers in different locations. It's also available with a mandatory 2FA, meaning you must use Google Authenticator to access your money and log into your account.
OKX uses anti-phishing technology, which is built into every OKX message to verify that emails are genuine and assist in avoiding phishing ploys. OKX stores 95% of all crypto assets in cold storage vaults that are not connected to the internet. The private keys for these vaults are also held in geographically dispersed locations.
Coinbase employs cutting-edge security technology to safeguard customer funds and assets. There are always some hazards associated with cryptocurrency usage. Therefore it's critical to follow online security standards to keep your account information safe.
Ninety-eight percent of customer assets are kept offline in a worldwide network of secure deposit boxes, backed up by digital and paper copies. It uses bank-level security and encryption for its website. All accounts must also use two-factor authentication, a safeguard that prevents unauthorized access to your account unless they have physical access to your phone.
Trading Platforms
How do OKX and Coinbase compare when it comes to trading platforms? Both have a robust architecture. OKX, however, provides a standalone desktop platform. Here's what you need to know about OKex, Coinbase, and other platforms.
What is the most compelling reason to use the OKX platform for your cryptocurrency requirements? Unlike other exchanges, OKX has a downloadable desktop client application as well as a browser-based version.
What are the plusses and minuses of each choice? Trading platforms are somewhat complicated. As a consequence, downloadable software does the bulk of the work. The desktop edition is a more advanced set of tools. It can handle greater demand for hardware than the average cryptocurrency exchange. However, it may be overkill if you're relatively new to cryptocurrency.
The Coinbase platform has won over a large audience due to its simplicity and ease of use. The trading platform of the firm is ultimately aimed at newcomers. However, if you're a more seasoned trader, you may be disappointed by the platform's overly basic capabilities.
You can't use a downloadable trading platform like Coinbase, either. It, like the majority of other cryptosystems, is entirely browser-based. The same may be said for its more advanced trading platform, Coinbase Pro.
Coinbase Pro is a great next step for crypto enthusiasts who can learn more about digital currency investing using this platform. In addition to enhanced charting tools and margin trading choices, this site also offers advanced charting capabilities.
Which Exchange Is Better to Trade On?
When it comes to the distinctions between OKX and Coinbase, each exchange has advantages and disadvantages. That being said, beginning investors may want to stick with Coinbase rather than undertake a steep learning curve.
Coinbase Pro is the perfect spot for people with prior crypto trading knowledge. However, if you're looking to get started in serious trading, OKX provides a fantastic alternative. You'll not only save money by using OKX, but you may also take advantage of downloadable desktop software.
OKX is a fantastic choice for experienced crypto traders who want margin, futures, and options trading with low costs. OKX allows you to deposit funds in over 30 fiat currencies worldwide via various options.
OKX offers a lot of different cryptocurrencies to purchase and trade. You can also join mining pools to earn crypto on OKX. Even though it's not available in the U.S., it is available in over 100 countries worldwide.
Here are a few more distinctions between OKX and Coinbase: The Coinbase mobile app includes up-to-date news and educational videos regarding each cryptocurrency it supports. Furthermore, OKX provides perpetual swap trading, which is a derivative product. Finally, while Coinbase is only available in the United States, OKX isn't.
Final Verdict
Coinbase and OKX are the two most popular cryptocurrency exchanges in the world, with hundreds of cryptocurrency trading pairs available on both. Each provides secure cold storage for a large percentage of cryptocurrencies and institutional over-the-counter (OTC) services for businesses and fund managers.
While OKX is made for experienced traders that wish to trade on margin, futures, and options, Coinbase is designed for new investors who want to get started with cryptocurrency. Coinbase has an easy-to-use mobile app and trading interface, while OKX offers sophisticated charting, order types, and trading pairs.
Whatever platform you pick for trade, you must DYOR. Above all, choose a crypto exchange that best meets your investment needs. Furthermore, make sure the exchange has met your country's regulatory standards.