eToro vs. Coinbase: Which Is Better to Trade and Grow Crypto Holdings On?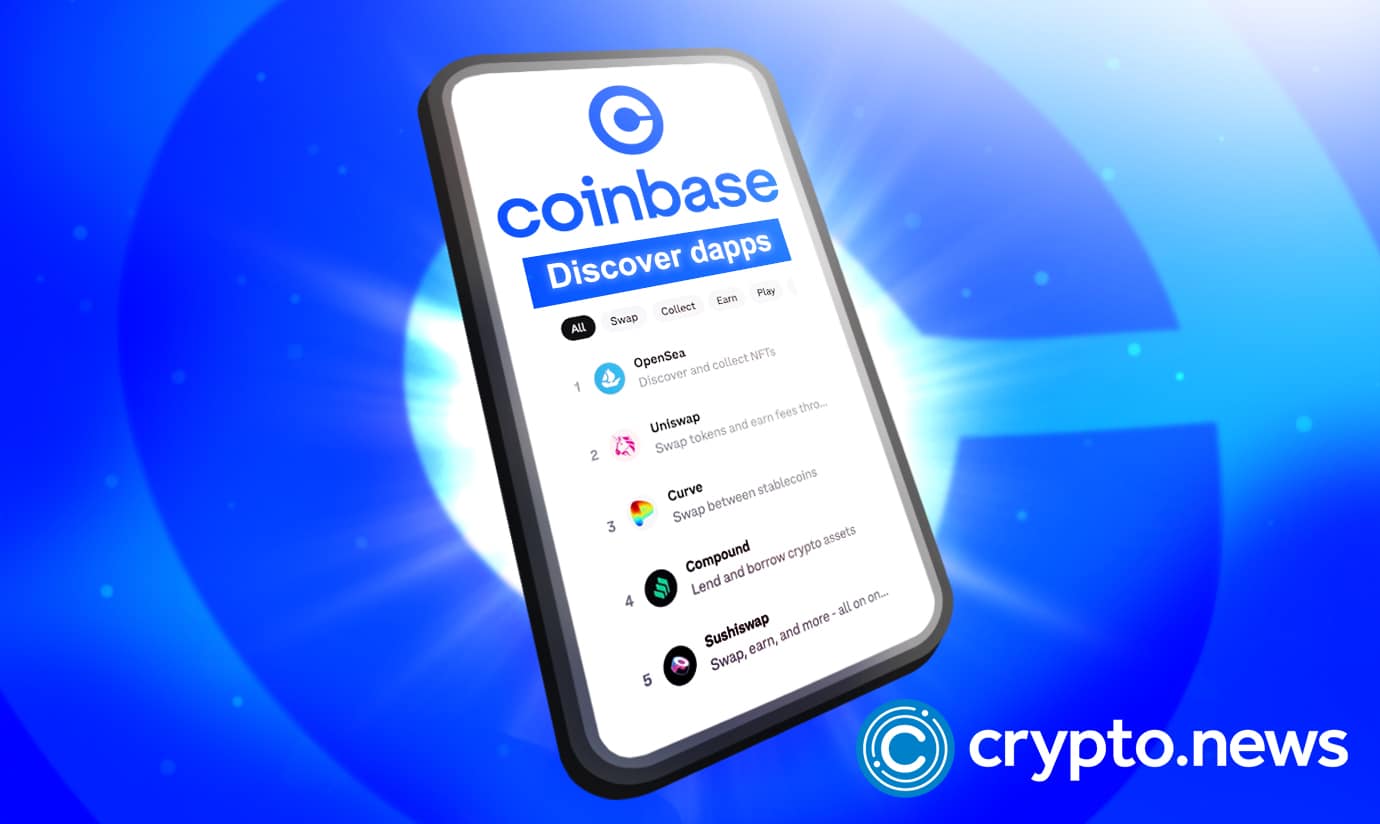 eToro is an Israeli multi-investment platform that allows trading even of cryptocurrencies. On the other hand, Coinbase is one of the well-known crypto exchanges with over 170 crypto assets. Both eToro and Coinbase are major cryptocurrency trading platforms. With user-friendly systems like eToro and Coinbase, investing in cryptocurrencies is easier than ever. Both are suitable for novices, although eToro is a multi-asset brokerage with offices in the United Kingdom and a social trading platform. In contrast, Coinbase is a crypto-only exchange with headquarters in the United States.
Crypto Exchanges at a Glance
Different nations have different rules and regulations for cryptocurrency exchanges. They tend to function similarly to major exchanges. The only distinction is in the goods they provide, which are digital currencies. As cryptocurrency becomes more popular, new laws and regulations to control them arise worldwide. The crypto market is changing rapidly, and staying up to speed on the regulations in various global locations is difficult.
The United States has no laws prohibiting the use of cryptocurrency. They are covered by the Bank Secrecy Act (BSA). In practice, this implies that cryptocurrency exchange service providers must adhere to FinCEN's regulations. Furthermore, they must operate an AML/CFT program, keep track of transactions, and submit reports to the relevant authorities.
Meanwhile, the U.S. Securities and Exchange Commission (SEC) has declared that cryptocurrencies are securities. As a result, it applies comprehensive securities regulations to digital wallets and exchanges. In contrast, the CFTC took a friendlier "do no harm" approach. Bitcoin is classified as a commodity by the CFTC, which allows cryptocurrency derivatives to be traded openly.
After leaving the E.U. in 2020, the United Kingdom adopted the cryptocurrency rules under 5AMLD and 6AMLD into national legislation. As a result, cryptocurrency exchanges in the U.K. must join with the Financial Conduct Authority (FCA). They are also required to fulfill AML/CFT reporting requirements.
FCA guidance states that entities engaging in activities involving cryptoassets must comply with the Money Laundering, Terrorist Financing, and Transfer of Funds (Information on the Payer) Regulations 2017. The E.U. has implemented several changes to those rules. They came into force in January 2020 and followed the most recent FATF standards.
The United States and the United Kingdom are home to Coinbase's headquarters and eToro's. However, these nations' regulatory compliance is not perfect or comprehensive. They have provided an open path for future regulation judgments. This is in part due to the evolving nature of the cryptocurrency sector.
When selecting the most exemplary cryptocurrency exchange, eToro and Coinbase are among the industry's top platforms. Both eToro and Coinbase allow customers to trade in a variety of cryptocurrencies. They also provide instant payments, mobile applications, technical trading tools, and more.
The U.K. gets revenue from cryptocurrency trading, just like any other currency trade. Businesses engaged in cryptocurrency trading, such as crypto exchanges, are subject to corporate tax regulations.
The United States has a complex patchwork of laws and regulations regarding cryptocurrencies. Different states may have different crypto rules. Nevertheless, the country's attitude is positive toward the trading industry. Coinbase and eToro also must follow the regulatory standards in each nation where they do business.
Company Overview
Both eToro and Coinbase are crypto exchanges that many investors and traders may use. Both platforms provide simple tools for beginners. They also feature more complex technical charts, trading capabilities, and other specialized features.
eToro stands out for its low costs and clear pricing model. When you buy or sell cryptocurrency on eToro, you will be charged a 1% transaction fee. Regardless of the coin involved in your trade, there is a 1% transaction fee. Investors can pay with a credit card or electronic wallet to make things easier. This makes it easier to move between fiat and crypto.
Coinbase has a wider range of cryptocurrencies than eToro, with 170+ versus eToro's 70+. If you want to buy cryptocurrency, Coinbase may be prohibitively expensive. Whereas eToro charges a 1% transaction fee, Coinbase charges up to 3.99%. The convoluted pricing system makes it impossible to predict your cost in advance.
eToro is a good option for both beginners and experienced traders. It also has social features which can be helpful for beginners. Additionally, it is a good option for hands-off investors. This is because it has CopyPortfolios and automated investing tools.
Coinbase is available in over 100 countries and 49 United States states. eToro supports over 140 nationalities and 45 U.S. states. In Hawaii, Coinbase is not accessible. Additionally, eToro isn't accessible in Hawaii, Minnesota, Nevada, New York, or Tennessee.
We compared eToro and Coinbase based on the currencies and transaction types they support. We also looked at each platform's features. Overall fees, simplicity of use, and platform security were all factors in our comparison. Read on to discover which exchange best meets your needs.
eToro vs. Coinbase Summary
Feature/ Service
eToro
Coinbase
Number of supported of Cryptocurrencies
More than 70
More than 170
Main Platform Features
User-friendly brokerage and social trading platform

Has the ability to interact with other traders

PayPal (outside the U.S.)
Beginner-friendly exchange with an intuitive interface

withdraw funds to PayPal
Security Features
2FA verification

Cold storage

FDIC-insured USD balances

Multi-signature facilities, and private keys

KYC
2FA verification

Biometric fingerprint logins

KYCFDIC-insured USD balances

Cold storage

AES-256 encryption for digital wallets
Types of Supported Transactions
Buy, Sell. Market orders

Limit orders
Buy

Sell

Send

Receive

Exchange
Maximum Trading Amount
$50,000 per transaction and $200,000 a day send limits for most coins, including BTC.
Limits vary based on your payment method and region.$25,000 a day ACH transfers for U.S. customers.
Licensing
FCA, SEC, ASIC
42 US states

FCA. BaFin
Trading Tools and Features
Technical charts

Social network

Copy-trading
Crypto order book

Customizable indicators
Payment Methods
Debit card

Credit card

PayPal

Neteller

Skrill

Bank transfer
Debit card

PayPal

Bank transfer

Apple PayGoogle Pay
Mobile App
Yes
Yes
Minimum Deposit
$10
$2
Demo Account
Yes
No
Key Features
Additional Features
Coinbase and eToro have a digital wallet available. eToro has a hot wallet available for verified users of the eToro platform. The Coinbase wallet is a stand-alone hot wallet that does not require you to maintain a Coinbase account. Each platform has a variety of features for more complex accounts. Coinbase Pro and eToroX allow experienced traders to use additional tools and trade types at potential cost savings.
On Coinbase, investors can deposit funds via a credit card, debit card, PayPal, digital wallets, Automated Clearing House (ACH), or wire transfer. eToro only supports U.S. clients' bank accounts (ACH), wire transfers, and debit cards. However, international users do have a variety of financing choices.
U.S. residents can only trade cryptocurrencies on eToro. On the other hand, international traders can invest in exchange-traded funds (ETFs), commodities, and equities. Furthermore, U.S. users will be able to access more assets soon. The following are some of eToro's greatest features;
Crypto CopyPortfolios: The portfolio management solution employs a pre-determined investment approach. To automatically copy the portfolio, users must invest at least $2,000 to $5,000, depending on the portfolio.
Crypto Trading: With this tool, you can see the real-time trades made by public investors. You can also follow and copy the traders you want to, with a minimum investment of $500 per trader.
Demo Account: Investors can use $100,000 to mimic market transactions and see how they would do before investing real funds.
Coinbase is a straightforward service with minimal clutter. Coinbase accounts include: It allows investors to earn crypto by watching short videos. The exchange has a coin watchlist with in-app or mobile phone notifications. Finally, it offers a newsfeed of cryptocurrency and industry updates.
Supported Currencies
One distinction between Coinbase and eToro is the number of cryptocurrencies users may trade on each platform. Coinbase offers over 170 cryptocurrencies for trading, whereas eToro provides around 70. In addition, Coinbase has its own NFT marketplace.
Both exchanges provide access to a wide range of cryptocurrencies. Coinbase is the only place investors can buy stablecoins like Tether or USD Coin. DeFi coins are only available on Coinbase, the superior exchange for buying them. As cryptocurrency prices rise, new coins are continuously added to the offerings of both platforms.
eToro offers a broader range of trading pairs than Coinbase, owing to its greater number of fiat currencies supported. Coinbase supports only USD, GBP, and EUR in fiat currency. On the other hand, Coinbase supports the trade of a more significant number of cryptocurrencies than eToro.
Trading fees
Coinbase and eToro have separate fee structures. On Coinbase, you will pay a maker-taker fee of 0.50 percent of the transaction. However, fees shrink as trade volume rises when trading small quantities. Credit card fees are also higher than other funding options.
On eToro, traders do not pay a fee when they buy or sell cryptocurrency, but they are charged a fixed 1% fee to purchase or sell anything else. eToro also charges other costs. It collects a conversion charge for changing fiat currencies into U.S. dollars. Users who live outside of the United States must pay an additional $10 for inactive accounts that stay dormant for 12 months.
The price of each platform will differ depending on your source of capital and the coin you choose. Some cryptocurrencies have big Etoro spreads costs, while Coinbase charges prohibitive funding rates.
Coinbase's 1.49 percent fixed rate appears to be an easy win for the company. However, placing your money in certain countries may result in a rate of up to 3.99% for investors. There are no extra costs based on the payment method you select to deposit money into your account. eToro does, however, bill market spreads for every cryptocurrency.
Coinbase's fee structure is more complex than eToro's. If you trade with Coinbase Pro, the fee structure is different. Here's how the two companies' fees compare when trading:
| | | |
| --- | --- | --- |
| Fees | eToro | Coinbase |
| Instant Buying Fee | 1% | $0.99-$2.99 + 1.49%-3.99% |
| Wallet | Free | Fees calculated at transaction time |
| Debit/Credit Card | Free | 3.99% |
| ACH Transfer | Free | Free |
| Wire Transfer | Free | $10 deposit, $25 withdrawal |
| Crypto Conversion | 0.1% | 0.50 % |
| Purchases | 1% | 0% to 0.50% |
| Trades | 1% | 0% to 0.50% |
| Other Fees | Fiat currency conversion Inactivity | None |
Ease of Use
Although both exchanges are simple for novices, eToro believes traders must have a baseline knowledge about crypto trading. Coinbase, on the other hand, keeps it simple with an easy-to-navigate interface that enables you to buy and sell bitcoins. Users of Coinbase can even earn crypto by watching video snippets there.
With a limited help center, eToro has fewer educational possibilities. As a social trading site, it features a bustling community forum where you can ask (or respond to) queries. eToro is a straightforward process that only involves supplying basic personal information and validating your identification.
Most traders can set up their accounts in less than 10 minutes. However, it reduces the number of traders who can access trading services.
Security and insurance
Both platforms have demonstrated that they are safe. The exchanges provide FDIC insurance on cash balances up to $250,000 to customers in the United States. In the United Kingdom, eToro and Coinbase are regulated by the Financial Conduct Authority (FCA). EToro adheres to Cyprus Securities and Exchange Commission (CySEC) and Australian Securities and Investments Commission rules.
Coinbase supports Google Authenticator or short message service (SMS) for two-factor authentication (2F). On the other hand, eToro allows you to use SMS as an optional form of two-factor authentication. Coinbase stores 98% of its coins in air-gapped cold storage, while eToro stores some crypto funds in hot and some in cold wallets.
Multi-signature security is available for eToro and Coinbase accounts. Fingerprint biometric access is available on Coinbase. DDoS protection and standardization protocols are provided by eToro.
Mobile Apps and Demo Accounts
Both eToro and Coinbase provide free mobile cryptocurrency apps for iOS and Android. The software has all of the same capabilities as the web versions. You may deposit money, keep track of the market, and purchase and sell cryptocurrencies using the apps.
Coinbase Pro has its dedicated mobile app from Coinbase. It benefits active traders since the Coinbase Pro program is designed for charting. However, it may be inconvenient to switch between apps if you want to look at charts and then make an immediate cryptocurrency purchase.
Demo accounts are ideal for novices and experts since they allow you to see how the platform works before investing any money. eToro provides a free demo trading account with $100,000 in virtual currency to play with. At any time, investors can request to reset the demo account.
A demo trading account with eToro allows you to access all of eToro's features, including copy trading. Coinbase does not, however, have a demo trading account available.
Trading tools
Technical charting tools are available at both eToro and Coinbase. However, the charts at eToro are made simple for newcomers and have a limited scope. The charts at Coinbase are far more sophisticated and are meant for experienced traders.
Candlestick, bar, and line charts are all available at eToro. Heikin-Ashi candlesticks are supported. There's a decent range of drawing tools and technical indicators, including moving averages, Bollinger Bands, RSI, MACD, and others.
At Coinbase, technical charts require the use of Coinbase Pro. It is a sophisticated charting platform with over 100 pre-programmed technical analyses. The numerous built-in technological research options at Coinbase Pro may be edited to meet your needs.
eToro provides proprietary research in the cryptocurrency market to assist you in making trading decisions. This information covers everything you need to know about a cryptocurrency, including its history, market capitalization, and current trade volume.
eToro's unique selling points include its social and copy trading features, distinguishing it from competitors like Coinbase. eToro provides a built-in social network through which traders may follow and start conversations with other traders.
eToro also analyzes its platform's trading and purchase activity to create a simple sentiment index. eToro also has a unique copy trading feature that allows users to mimic the trades of seasoned cryptocurrency traders and investors.
| | | |
| --- | --- | --- |
| Trading Feature | eToro | Coinbase |
| CandleStick Charts | Yes | Yes |
| Customizable Indicators | 75+ | 100+ |
| Trading Form Charts | Yes | Yes |
| Price Alerts | Yes | Yes |
| Depth of Market | No | Yes |
Which Exchange Is Better to Trade on?
eToro and Coinbase are some of the most well-known crypto exchanges in the world. Both platforms provide a lot for crypto investors and traders. It's difficult to make a mistake with either eToro or Coinbase.
Both eToro and Coinbase provide trading in a variety of cryptocurrencies. Coinbase is better suited to trade uncommon altcoins or fiat-to-crypto currency stablecoins. The functionality of these features, not to mention the ease with which one may deposit and withdraw funds, makes trading on eToro more pleasurable. They even allow you to utilize the knowledge of other traders to gather information or even automate your transactions.
eToro distinguishes itself from the competition for first-time cryptocurrency investors in several ways. First and foremost, eToro charges far less than Coinbase. Second, eToro provides investors with additional beginner-friendly trading tools compared to Coinbase. Notably, navigating technical charts on eToro is more straightforward than on Coinbase.
Finally, eToro includes a built-in social trading network while Coinbase does not. It's up to you to conduct all of your trade research at Coinbase. If you want to trade securities, eToro is your go-to choice. If you want to trade crypto, Coinbase is a better choice because it provides wider access to the market.
However, if you are looking for a more robust experience, eToro might be a better choice for you.
Final Verdict
The platform you use depends on the type of investor you are. For example, Coinbase may be better for people who are just starting. But the CopyTrade feature on eToro is outstanding and tough to beat. You will find Coinbase easier to use if you're not copying anyone's trading technique.
Overall, the eToro vs. Coinbase comparison determined that eToro is superior for most traders. For expert traders and trading lesser-known altcoins, Coinbase is the best option. eToro is the winner in every area – including low fees, user-friendly trading tools, and simple payments – due to its superior features.