Old Mutual Gold & Silver Fund Starts to Invest in Bitcoin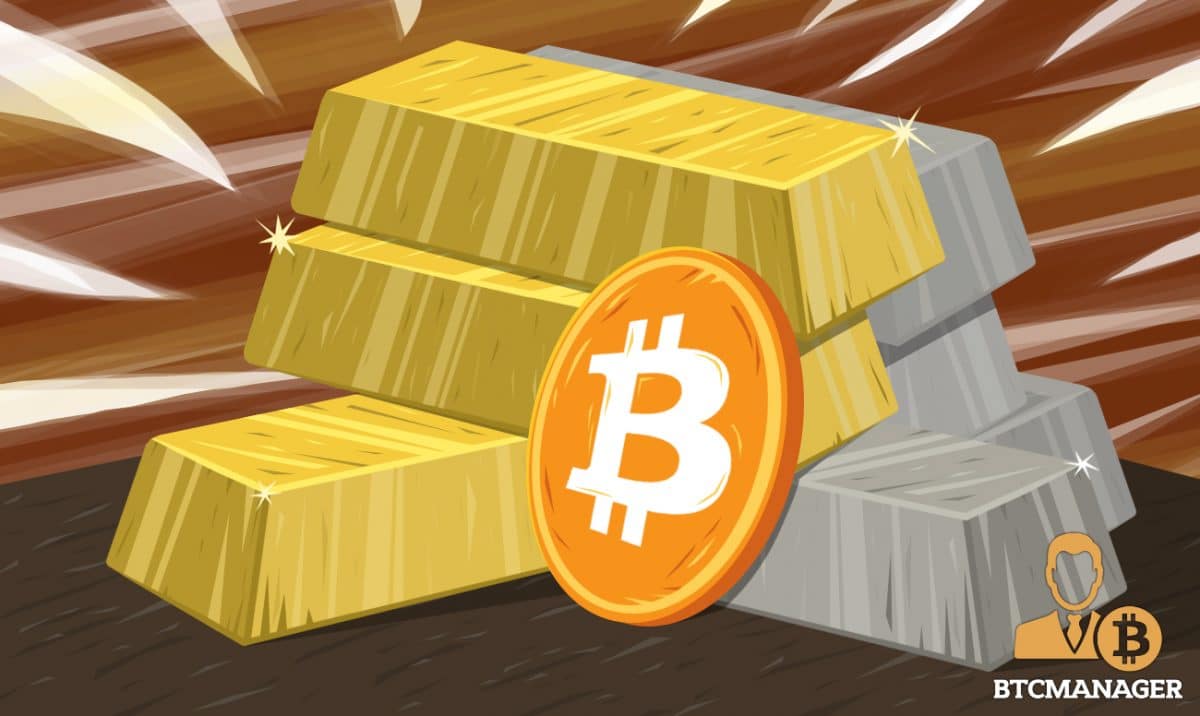 Asset management giant Old Mutual Global Investors has announced its decision to start investing in bitcoin and other cryptocurrencies by way of its Gold and Silver Fund.
Reinvesting Cryptocurrency back into Gold and Silver
The announcement was made by the fund manager Ned Naylor-Leyland in an interview with Bloomberg on November 16. The fund that manages over 220 Million of precious metal equities has started to invest in bitcoin in early April.
Naylor-Leyland explained that the idea was to take gains made from the rising value of cryptocurrencies and reinvest them into gold and silver assets. The fund has plans to allocate up to five percent of its portfolio into cryptocurrencies.
This move comes after the number of hedge funds investing in cryptocurrencies are at an all-time high with the numbers steadily rising as the value of cryptocurrencies has skyrocketed this year. Traditional hedge funds are also starting to pay attention to the cryptocurrency space but are – for the most part – still proceeding with cautious interest.
The value of bitcoin has been rallying with its price surpassing the 8,000 dollar mark while the price of gold has been trading between 1200 and 1400 dollars per ounce since the start of the year. As communities debate among themselves as to whether bitcoin is a better store of value than gold, Old Mutual's suggests that perhaps bitcoin should be considered as digital gold rather than a currency outright.
Explaining the fund's position further, Naylor-Leyland said:
"Bitcoin was explicitly designed to be digital gold. So if you're going to have a small proportion of a fund in bitcoin, it should be in a gold fund, because that's exactly the point. It's about bringing the ownership of disciplined money into the modern world. Bitcoin is paving the way for the reintroduction of gold as global money."
Despite recent announcements by prominent players about bitcoins shortcomings, Naylor-Leyland believes there are some merits to the cryptocurrency as a store of value. In his interview with Bloomberg, he conceded that "Bitcoin and blockchain resolve gold's problems of divisibility, ownership, and speed of transmission."
Enthusiastic Future for Both Stores of Value
Old Mutual will be investing in cryptocurrencies through a Swedish-listed exchange-traded fund. The fund has around 80 percent of its total holdings in gold and silver equities with most of the rest in physical metal.
Expressing his enthusiasm for the move, Naylor-Leyland concluded "We're going to revert to sound money. If you imagine sound money and blockchain together, there's quite an exciting potential outcome."
The move by Old Mutual to invest in cryptocurrencies is another testament to the increasing interest from institutional investors in this new digital asset class, which, of course, will bode well for crypto asset prices going forward.