Open Exchange Token (OX) sees wild price swings during one day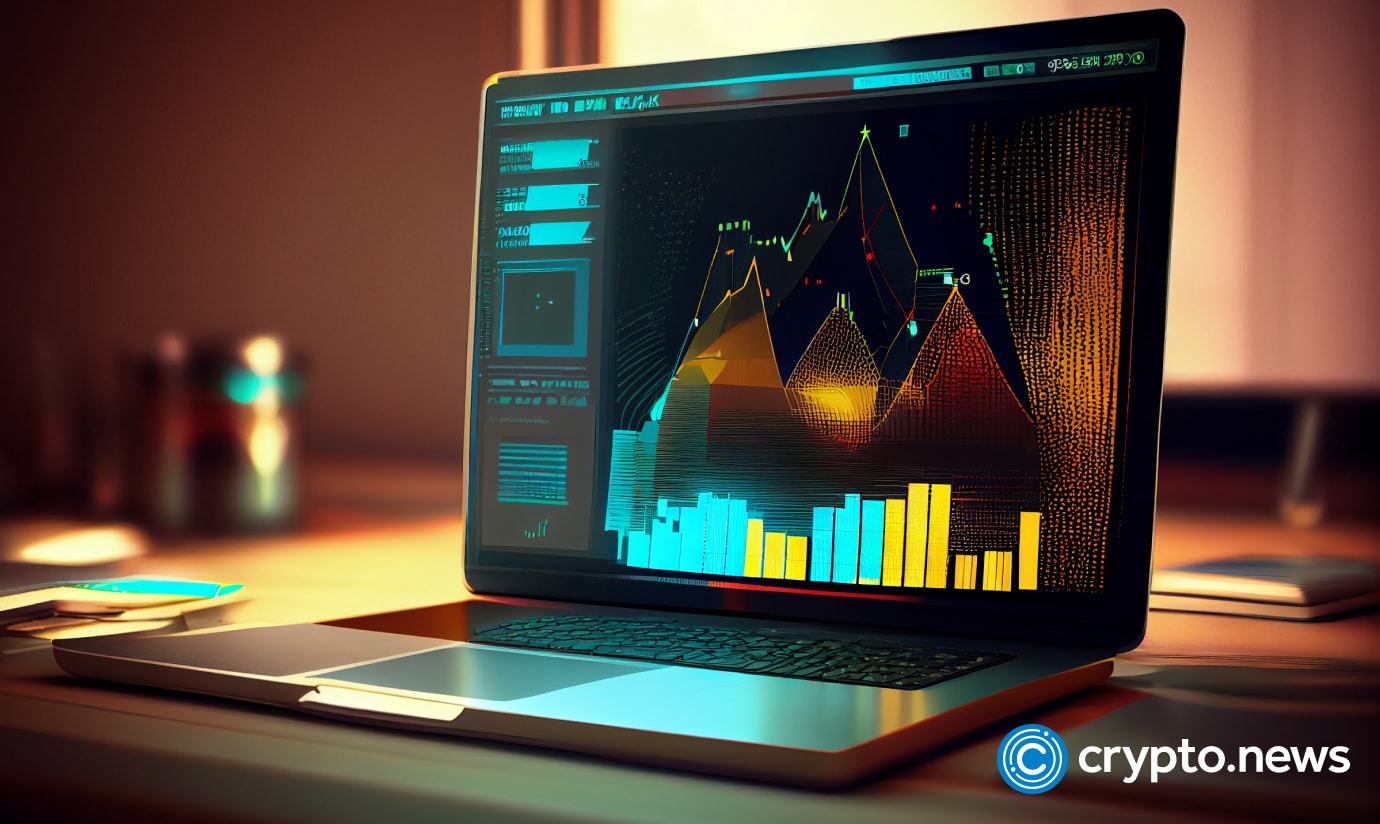 Large-scale pump and dump from whales caused the OX token price to plummet by 50% momentarily before rising back again.
On Monday, Oct. 2, Open Exchange Token (OX) suddenly went down by 50%, from 0.013 to 0.0092, in a matter of minutes. However, the token regained its 50% value within just 10 minutes. According to a defi analyst @dealerdefi, this rollercoaster ride in the OX market was caused by a series of "pump and dump" actions by whales.

So, what actually happened?
The timeline
Earlier today, a series of transactions took place involving large volumes of OX tokens. An address known as 'sifuvision.eth' transferred a staggering 200 million OX to another address. Soon after, 72 million of these tokens were moved to a separate wallet, leaving 32 million OX in the original recipient's possession.
Just an hour later, 40 million OX tokens were sold from a different address, causing the token's price to plummet by nearly 50%.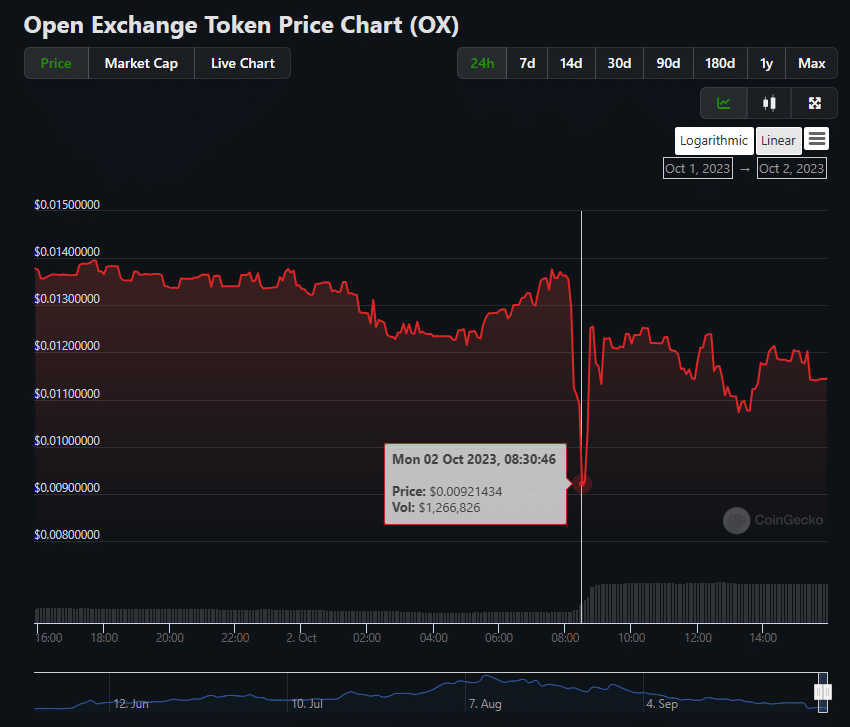 The recovery
Soon after the price nosedived, a buyback transaction worth about $150,000 from an unknown address caused the price to surge back up by 40%. The rapid recovery raised eyebrows, with some speculating that 'whales' might be manipulating the market to sell their tokens at a higher price to retail investors.
Adding fuel to the fire, the address that initially received 200 million OX tokens got another deposit—this time, 128 million OX. This further deposit is perplexing and raises questions about whether we can expect more price swings in the coming days.

OX token has experienced large-scale sell-offs since Friday. The token's value initially crashed by 40% on Friday after Open Exchange's co-founder Su Zhu was arrested in Singapore on allegations of fraud for his bankrupt crypto hedge fund – 3AC.