OpenOcean (OOE) Crypto Exchange Aggregator Now Supports Polygon (MATIC)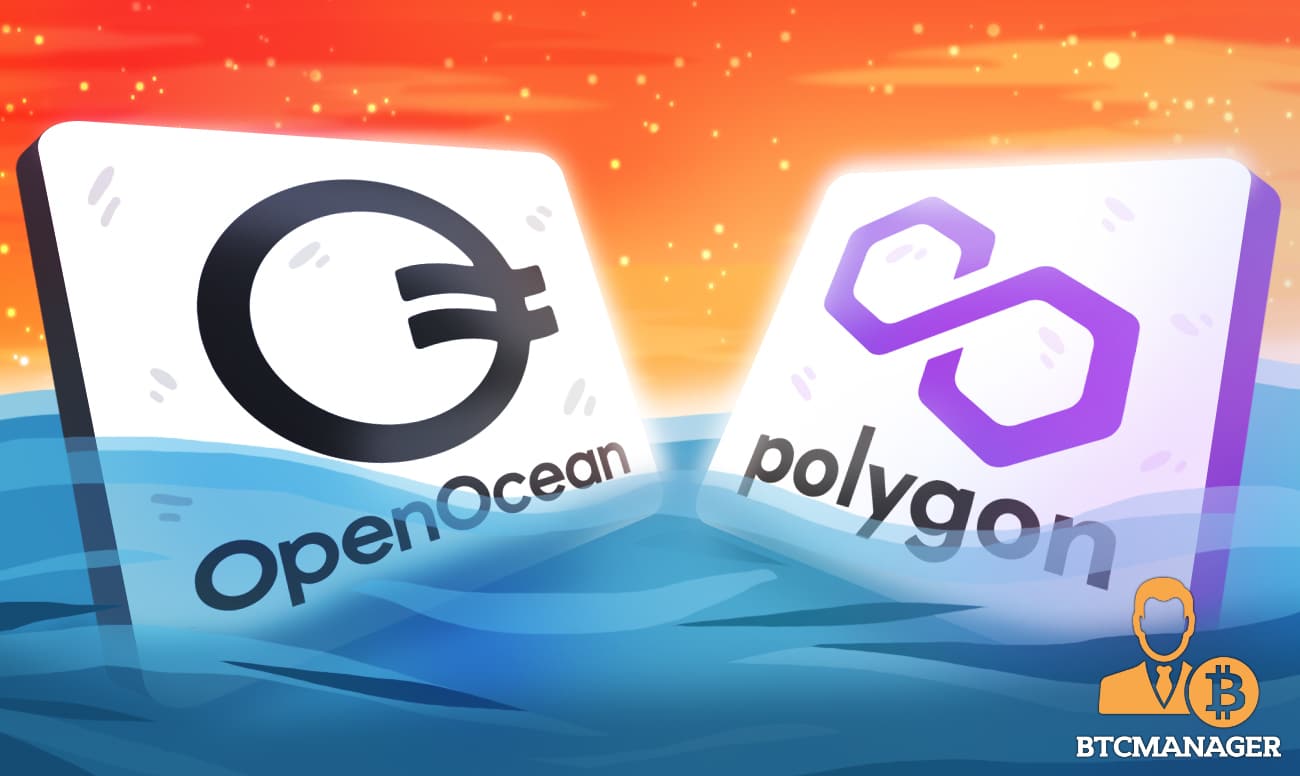 OpenOcean has announced the addition of Polygon (MATIC) to its growing list of supported blockchain networks. OpenOcean is determined to bridge the gap between DeFi and the centralized finance (CeFi) ecosystems.
OpenOcean Adds Support for Polygon 
OpenOcean, the world's leading crypto exchange market aggregator that's focused on providing users with one-stop crypto trading on both decentralized and centralized exchanges (CEXes) has added Polygon to its growing list of supported blockchains.
Having previously conducted a Twitter poll earlier in May, to find out the next digital asset to be added to the network, a vast majority of its ecosystem members who participated in the event chose Polygon and now OpenOcean has satisfied their yearnings.
Initially launched as the Matic Network in 2017 by Jayanti Kanani, Sandeep Nailwal, and Anurag Arjun, Polygon (MATIC) is one of the pioneer Ethereum scaling and infrastructure development platforms. 
The Polygon network allows developers to create highly scalable applications, as it supports Optimistic Rollups, ZK Rollups, and more, effectively powering applications that share all the strengths of Ethereum without its weaknesses.
Commenting on the integration of Polygon, OpenOcean Co-founder Cindy Wu said:
"We have come to learn that our DeFi users and traders have a strong preference for us to aggregate more open and powerful Ethereum-compatible blockchain networks that offer cheaper and faster transactions."
The OpenOcean Advantage 
Launched in Q3, 2020, OpenOcean is the world's first DeFi and CeFi aggregator. The platform is designed to enable crypto traders on both decentralized and centralized exchanges to enjoy the best price on tokens with no additional fees and very low slippage. 
The platform also aggregates yield, lending, and insurance products, while also providing users with APIs and arbitrage tools needed to carry out automatic arbitrage transactions.
With Polygon now live on OpenOcean, the team has hinted that it will be giving away 100,000 of its native OpenOcean (OOE) token to traders who latch onto its platform to make Polygon transactions in the coming weeks.
What's more, OpenOcean has revealed that cross-chain aggregations will go live on the platform in the coming weeks, to make it possible for users to trade across multiple networks.
Earlier in March 2021, Binance, the world's number one crypto exchange led OpenOcean's $2 million funding round, with other highly reputed investors, including Multicoin Capital, CMS Holdings, and Huobi, amongst others, also supporting the project.
As reported by BTCManager on July 8, 2021, the OpenOcean (OOE) token is now available for trading on Kucoin.