OpenSea Announces Onboarding of Ethereum L2 Optimism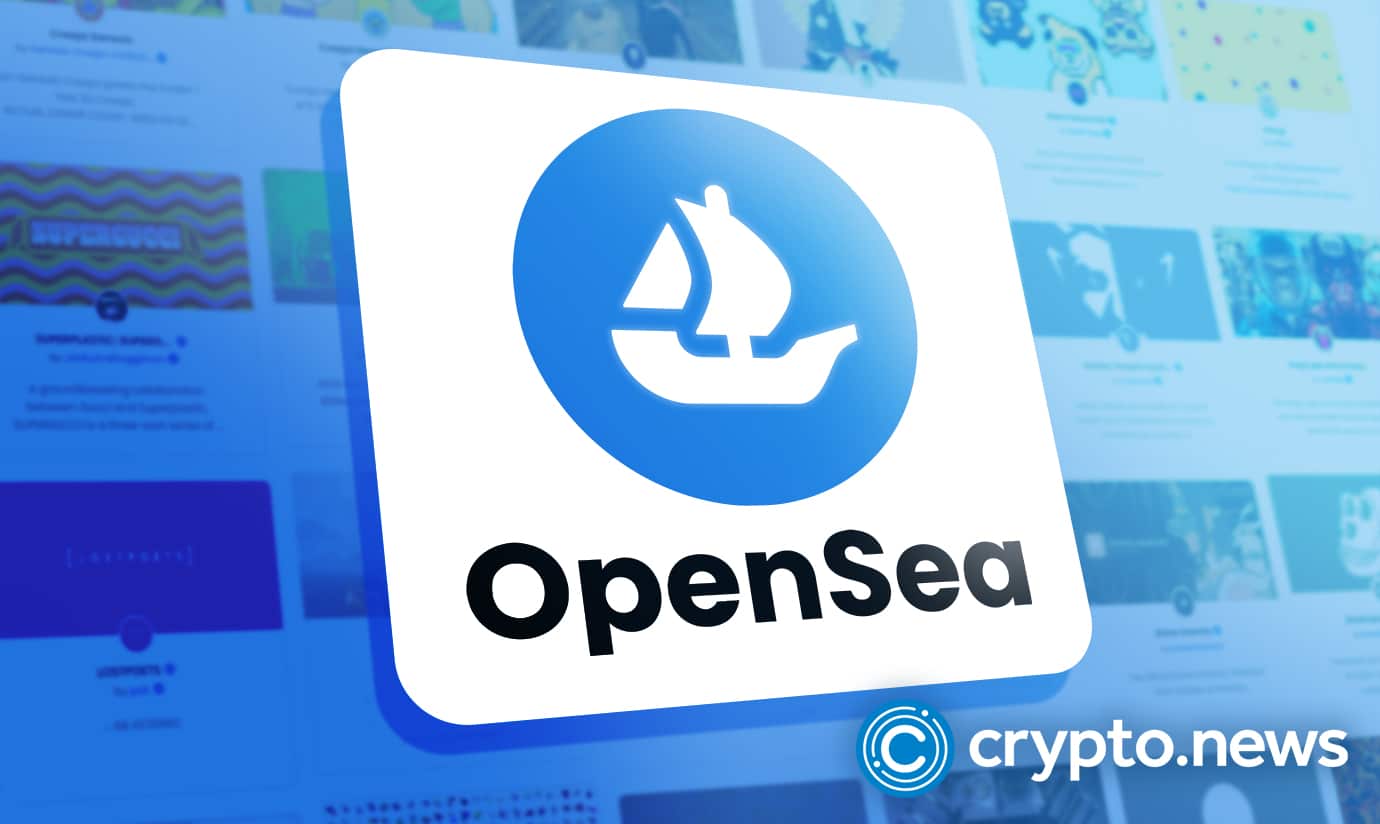 OpenSea, the premier non-fungible token (NFT) marketplace by volume, excitedly dropped the news on Twitter that Ethereum L2 Optimism is finally live on their platform, going as far as specifying particular collections such as Apetimism and Bored Town NFT, among others.
OpenSea Expanding Its Project Offerings
When the blockchain game CryptoKitties was launched on Ethereum in 2017, and developers turned their attention to decentralised game design, OpensSea came up as an NFT marketplace built purposely as a market for CryptoKitties. However, OpenSea's developers soon realised its great potential to support a much wider variety of blockchain applications and games and set out to build an Ethereum NFT marketplace that has since grown to include art, music, videogame items, and domain games.
OpenSea, which can only be used if you have an Ethereum wallet, has a reputation as the "Swiss Army Knife" of blockchain gaming since it allows developers to innovate with gaming and application types without necessarily having to learn a new specialised programming language or to deal with a singular wide-ranging protocol. It is currently in the midst of expanding its offerings of Ethereum Layer-2 scaling solutions, with the recent announcement regarding the listing of Optimism being a close follow-up on the onboarding of Arbitrum, the largest Ethereum L2 scaling solution by activity. In addition to Optimism, OpenSea presently supports a total of five other networks including Ethereum, Klytan, Polygon, Solana, and Arbitrum which is the latest addition to the fold.
Is this a Potential Win for Both Optimism and OpenSea?
OpenSea touted its support for Arbitrum as the first step towards creating a future where people are able to access their preferred NFTs on their preferred chains. The integration of Abritrum, an Ethereum L2 scaling solution came in the wake of a particularly dismal month of trading for OpenSea where it saw a paltry volume of $232 million which is a far cry from its all-time high of $4.8 billion which was achieved in January 2022. This drop in activity, however consistent with market trends showing other marketplaces like Rarible, Magic Eden, and SuperRare having seen a similar fall off in activity, is nevertheless concerning.
Prior to its onboarding on Tuesday, Optimism—much of whose trade was conducted on Quix—found itself in a similar predicament to OpenSea regarding trading volume. On Monday, for instance, Quix saw a mere $26,000 in volume as compared to OpenSea's $9.9 million over the same period. Indeed, it is hoped that the listing of the over 100 Optimism-native projects such as MotorHeadz, Bored Town, Apetimism, and OptiChads on OpenSea has the potential mutual benefit of elevating the trading volume of both parties.
Optimism, an Ethereum L2 scaling solution, becomes only the second one after Arbitrum to be listed on OpenSea and the sixth so far, in addition to the other four which are Polygon, Solana, Ethereum, and Klyton. The partnership is a bid by both OpenSea and Optimism to regain their upward trajectories in the NFT marketplace.