OpenSea Acquires Ethereum NFT Aggregator Gem to Pursue "Pro Experience"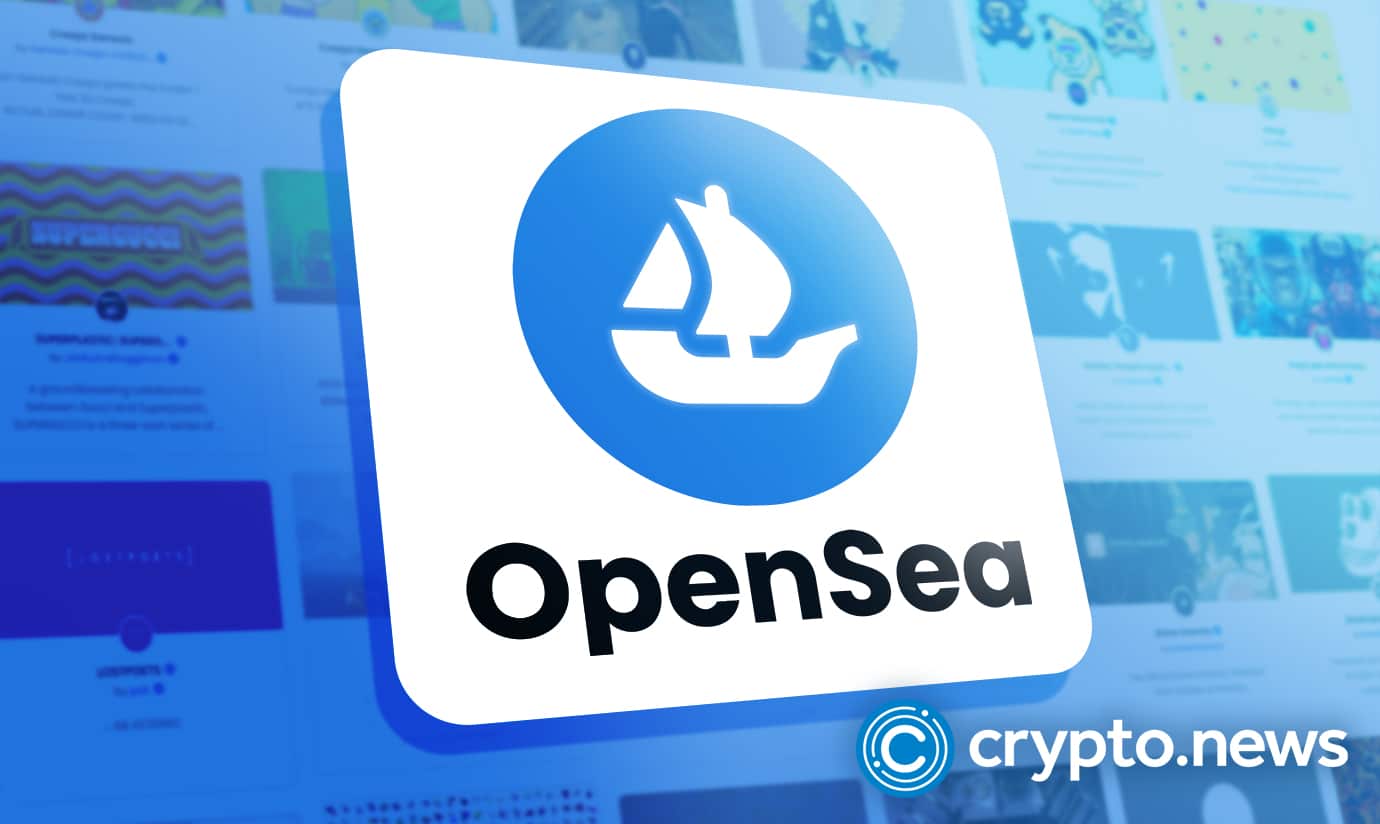 OpenSea, the leading NFT marketplace by trade volume, has acquired Gem, an Ethereum NFT marketplace aggregator that enables collectors to buy assets in bulk across various platforms.
OpenSea Announces Acquisition of Gem
OpenSea announced the move on Monday, with CEO and co-founder Devin Finzer stating in a blog post that the addition of Gem is part of an effort to cater to more experienced NFT buyers. The update comes on the heels of OpenSea's acquisition of Dharma Labs in January.
According to the post, the acquisition was undertaken "to better serve more experienced, "pro" users." Gem enables customers to purchase many NFTs from several marketplaces in a single transaction, streamlining transactions and minimizing user expenses. It claims to save up to 42% on gas fees and is frequently used for "sweeping the floor"—an NFT-related meme referring to the practice of collecting numerous of the lowest-priced NFTs in a given collection.
Gem also announced the news on Monday during a Twitter frenzy. OpenSea and Gem both assured users that "the Gem you know and love will remain unchanged." However, this has not deterred some members of the NFT community from voicing their discontent with the acquisition. Many project supporters expressed their dissatisfaction with the update on Gem's announcement thread, citing Gem's choice to sell their project to a central company. While many expressed their congratulations on Gem's sale, other users stated that it was a "sad day" for the NFT community.
OpenSea and NFT Community
OpenSea is the world's largest NFT platform by a considerable margin, with a lifetime trading volume of over $25 billion. However, it was widely criticized during the NFT boom that began last year. As OpenSea gained pace, it experienced a flurry of issues and controversies, including listing bugs that allowed users to sell their NFTs at enormous discounts, phishing activities, and a highly known case of an employee utilizing insider information to trade NFTs on the network.
OpenSea was also lambasted by the NFT community after its Chief Financial Officer Brian Roberts intimated that the company had ambitions to go public, essentially denying token airdrops for early users. Roberts was forced to release an explanation of the problem and denied that the firm was considering an IPO days later. In January, Paradigm and Coatue led an investment round for OpenSea that valued the company at $13.3 billion.
Growing Competiton in NFT Space
Despite OpenSea's monopoly on the NFT market, a number of competitors have emerged to challenge it. LooksRare, arguably the most successful, has taken an alternative approach to OpenSea by embracing a decentralized model regulated by its own tokens.
Despite the fact that Gem is an aggregator rather than a marketplace, many NFT aficionados regarded it as an alternative to OpenSea. As a result of the acquisition, those users will now be required to utilize OpenSea in order to reap the benefits of Gem's product.
OpenSea's acquisition comes at a time when the NFT market is becoming increasingly competitive. It remains the industry leader by a significant margin, generating billions of dollars in organic trading volume, but noteworthy competitors—including the newly established Coinbase NFT, the impending NFT.com, and the ever-expanding Rarible—are seeking to undercut its first-mover advantage.