Twitter Launches 140 NFTs on Popular Marketplace Rarible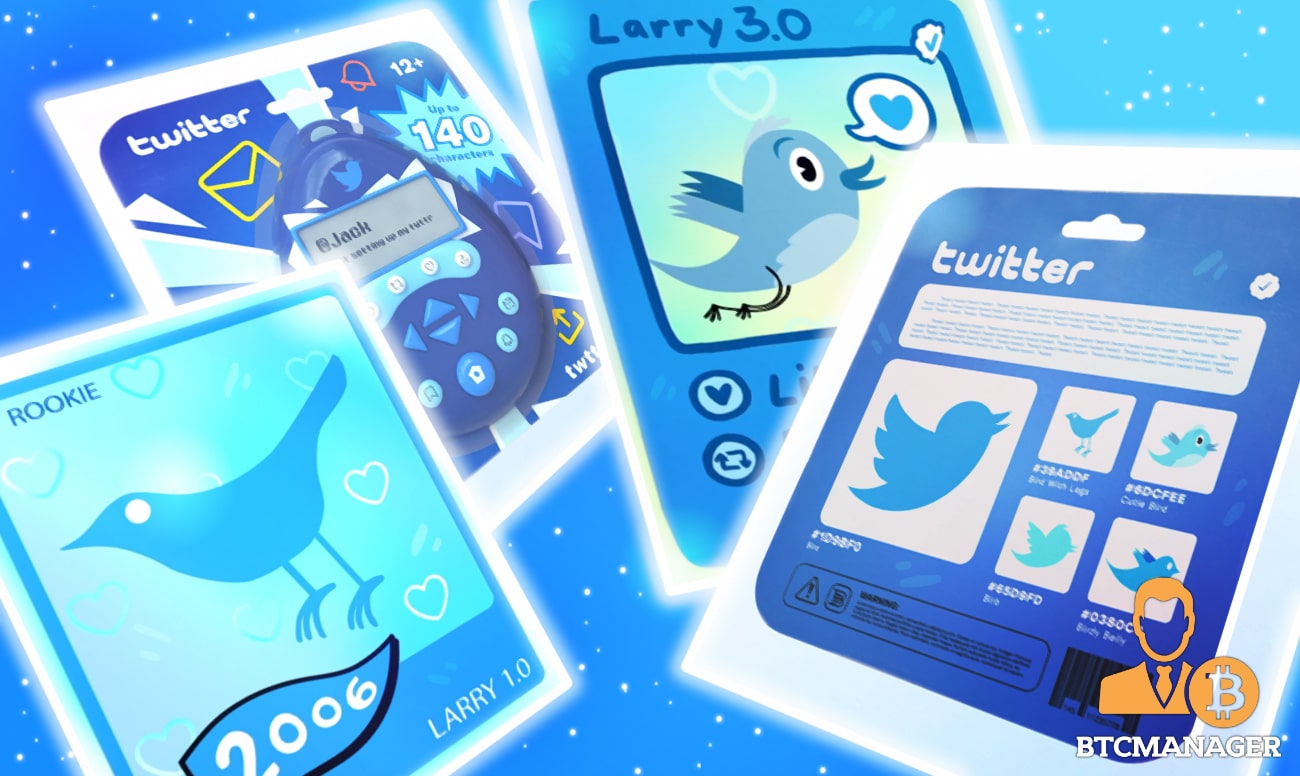 Major social media platform, Twitter, becomes the latest to get into the non-fungible token (NFT) sector, with the microblogging site releasing "The 140 Collection."
Twitter Giving Away Its 140 NFTs
Tweeting on Wednesday (June 30, 2021), Twitter itself announced that it was giving out 140 NFTs to 140 people. The NFTs are displayed on Rarible, a popular Ethereum-based NFT marketplace.
140 free NFTs for 140 of you, besties pic.twitter.com/0Pm0tNhIRg

— Twitter (@Twitter) June 30, 2021
Also, the company's official platform with close to 60 million followers, changed its bio to "dropping NFTs all day." Furthermore, Twitter's new header features a tweet from @digitalartchick, which says "I've stopped moisturising because tweeting about NFTs is keeping me young now."
The NFTs on Rarible showcase seven different NFTs with a limited edition of 20 pieces each, bringing the total collection to 140, which are given for free. One of the NFTs says "First Born", which is the first-ever tweet made by the company's CEO, Jack Dorsey. Another NFT is named "Rare Form", which shows the different Twitter logos over the years. 
Other Twitter NFTs on Rarible include "Building Characters," "Furry Twitter," "Vitamin T," "twitter jggl," and "Reply Guy." Meanwhile, the total number of NFTs represents the original number of characters in a tweet. 
While the NFTs are given free by Twitter, individuals have started bidding for them.on Rarible. At the time of writing, one of the NFTs, "Rare Form" has the highest bid of 1.1 wrapped ETH (wETH) for one piece, valued at $2326.12. 
Although Twitter is the latest company to enter the NFT space, the CEO and bitcoin proponent Jack Dorsey, got into NFTs earlier in March. As reported by BTCManager, Dorsey minted his very first tweet as an NFT and sold it for $2.9 million. The proceeds were donated to a charity organization called Givedirectly. 
NFTs gained popularity earlier in 2021, with celebrities, musicians, and companies entering the sector. Beeple's NFT made headlines back in March after it sold for a whopping $69.3 million, bought by Vignesh Sundaresan.
In April, the World Wrestling Foundation announced plans to auction NFTs centered around legendary wrestler, The Undertaker. Earlier in June, Fox Entertainment, along with its animation studio, Bento Box Entertainment, launched a $100 million creator fund for their NFT project.
Also in June, cryptocurrency exchanges, Binance and FTX launched a marketplace for trading NFTs earlier in June.