OpenSea Launches Analytics Tab on Collection Pages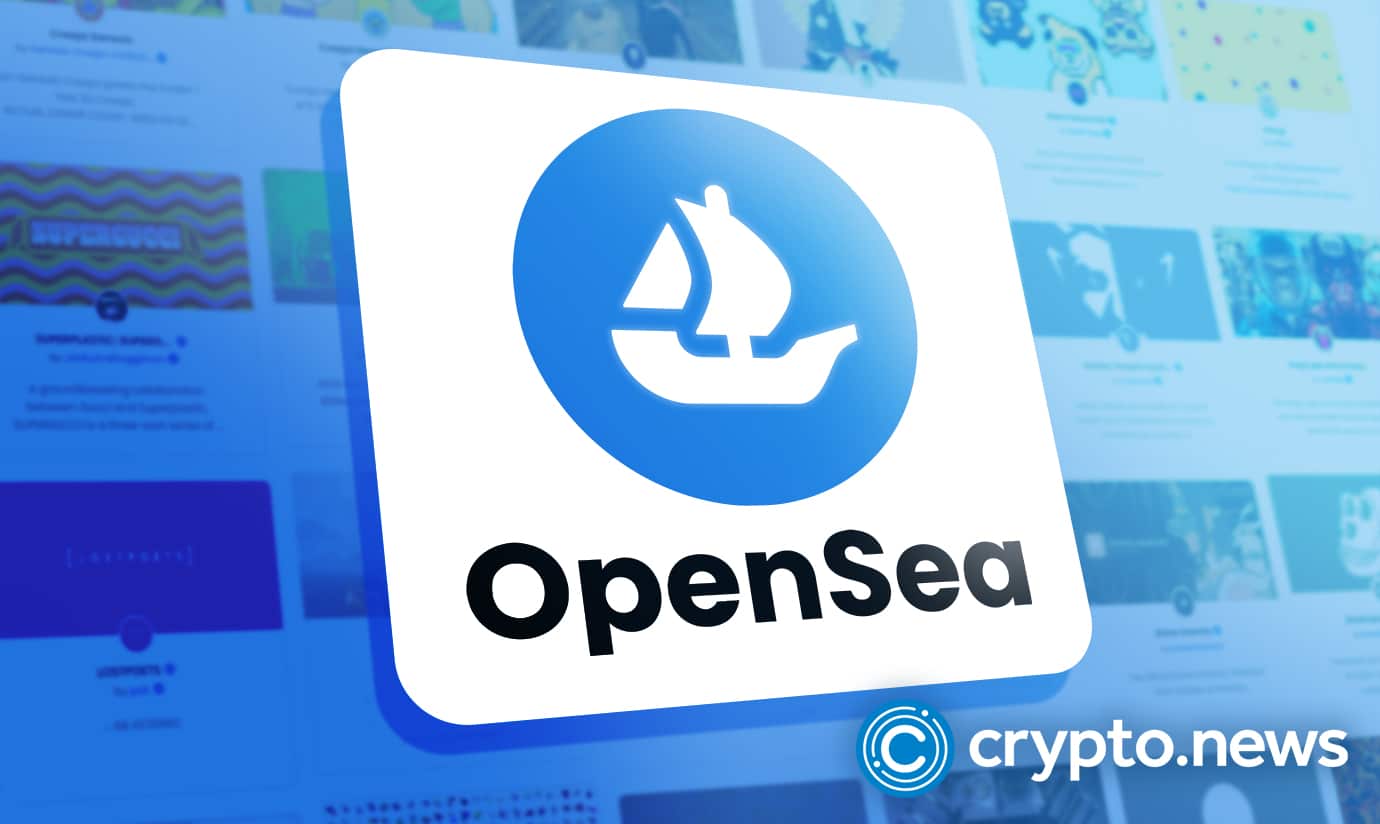 OpenSea has simplified the data sourcing process on NFTs by launching a new analytics tab for its users.
NFT Data Sourcing Made Easy
OpenSea has just recently announced that it has launched a new analytics tab on most collection pages, and it is now rolled out to 100% of its users. The company announced in a tweet via its official Twitter page to inform its users and the general public of the upgrade made on its website. 
The purpose of the upgrade, as stated by OpenSea, is to make the data sourcing process on NFTs easier, especially for people interested in buying and selling, and help everyone make informed decisions on Opensea. With this feature, users can browse metrics, trends, and collection activity of any digital collectible.
The new feature is expected to experience some improvements and evolution with time, which is why it is currently in Beta.
Easier and Efficient Data Sourcing on OpenSea
Over time, people interested in NFTs have relied on numerous sources to acquire data on NFTs. This process is not 100% efficient, and many people have made wrong decisions due to inappropriate data. "Data is a foundational component of buying, selling and (doing your own research) about NFTs," the team wrote on Twitter. To this end, OpenSea, the world's first and largest Web3 marketplace for NFTs and Crypto collectibles, has improved its system to enhance efficient data sourcing.
It launched the beta version of its analytic tab, and now that beta feature is rolling out for 100 percent of its user. Most collections now include an analytic tab to browse trends, metrics, and collection activity. The new analytics tab will show three core metrics: volume, sales, and floor price, and all three core metrics will be shown across time windows and different views.
Towards Better User Experience
Opensea has affirmed that this is a completely new experience and the platform will continue to evolve, which is why this upgrade is tagged 'beta.' This new upgrade is part of the platform's consistent effort to improve its system for a better user experience. In May 2022, the platform announced an upgrade that was designed to improve users' Opensea experience.
Very recently, OpenSea shared two notable changes in their methodology made by the OpenRarity team to their ranking based on community reviews. OpenRarity was created to develop an open-source, transparent and unique rating system for users and artists on the platform.
How To Use the Analytics Tab
The analytics tab is currently in beta and not available on all collections. It is expected to be rolled out across OpenSea soon.
To get started, navigate your desired collection page and click the analytics tab. You can filter the data by the last 1, 7, or 30 days. You can also see an overview of the collection's activity by looking at three core metrics; volume, sales, and floor price. You will also have access to these interactive analytics views; volume and price dashboard, floor price, sales, listings, sales feeds, price distribution, owner distribution, and owner list.