OpenSea team makes Ethereum-based operator filter public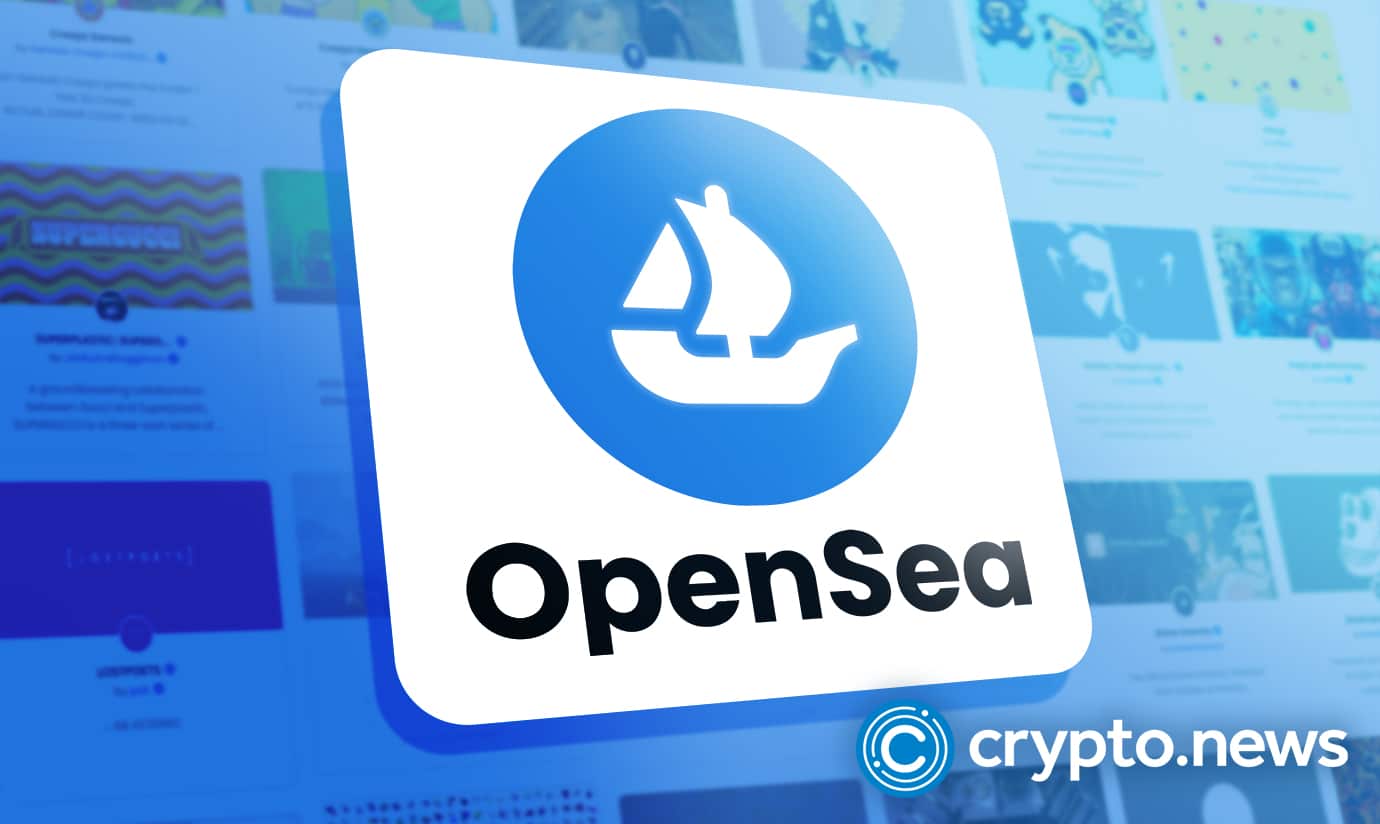 The biggest NFT marketplace OpenSea announced that updates on the EVN chains for several blockchains have become live, and creators would need to implement the Operator Filter on Ethereum to have their fees enforced.
New policy
Any project that begins on these chains before Jan. 2 of next year will be forced to pay creator fees following the new policy that OpenSea implemented.
After that moment, for projects running on EVM chains other than Ethereum to have their fees enforced, they will need to apply the operator filter. Before that point, projects running on Ethereum were exempt from this requirement.
Even while its enforcement is already underway on Ethereum (ETH), the truth remains that these chains do not have any fee-avoiding marketplaces simply because there are no such marketplaces. People curious about why these chains have until Jan. 2 of the following year are directed to this information, which is supplied for their benefit.
What happens to current practices
OpeanSea has made it quite apparent, through its official Twitter account, that they do not see a need to change the standard operating procedures that are already in place on these chains. And at the same time, they want to ensure that future attempts to avoid paying creator fees are prevented by future-proofing the creator fees.
OpenSea shows a preference for NFT Royalty Collection after Magic Eden's success
The topic of non-fungible token (NFT) creator royalties has been widely discussed for some time now.
When everyone in an industry has their own opinion, compromise is nearly impossible. Following careful thought, OpenSea has begun paying creator royalties for works sold through their marketplace. As a bonus, the On-Chain Operator Filter Registry is a valuable resource for anyone developing new sets for the OpenSea marketplace.
The royalties system went live at the beginning of this month. Thus, NFT collections minted previously will not get royalty benefits. Though the earlier NFT collections will eventually reap the rewards of this enhancement, they will wait. Integrating the previous data sets into the new royalty function could take some time.
Their creators can include the new on-chain tool code snippet in NFT contracts. In addition, this code snippet prevents the sale of NFTs on services that do not offer a price to the work's creator.