OpenSea to Introduce Enforcement Tool, NFT Creators will Receive Higher Royalties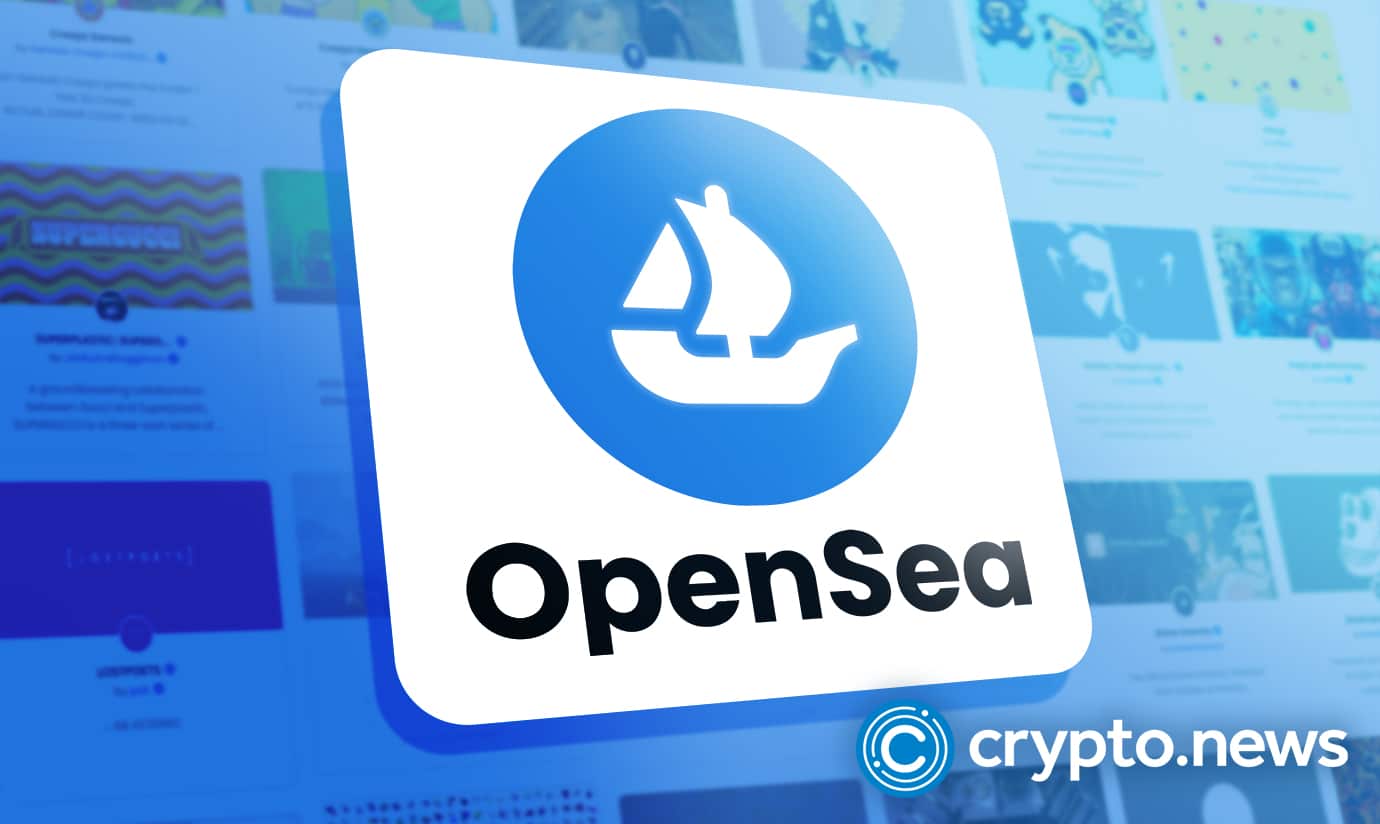 OpenSea marketplace broke the silence with a tweet on its approach to NFT royalties as the $13.3 billion startup finally made its move on Saturday night. Many well-known Web3 developers aren't pleased with OpenSea's newly revealed approach, as several NFT platforms turned away from recognizing creator-set fees, ostensibly assessing its options.
OpenSea discussed its "thoughtful, principled approach" to NFT royalties on the Twitter thread, which included the introduction of a tool that would enable developers of new projects to ban specific marketplaces that don't compel traders to pay royalties.
OpenSea to give verdict on traders' payment of royalty fees voluntary after Dec 8th
To be open and transparent, the marketplace tweeted;
"the consideration set for what happens after Dec 8 is wide open—[with] options ranging from continuing to enforce off-chain fees for some subsets of collections, to allowing optional creator fees, to collaborating on other on-chain enforcement options for creators."
Devin Finzer, co-founder and CEO of OpenSea, wrote about the company's history of paying NFT royalties—typically a 5% to 10% charge established by the inventor, which is produced by the seller on each secondary market sale—in an accompanying blog post. As per Devin, the biggest markets, including OpenSea, have usually respected these royalty expectations even if they are not entirely enforced on-chain.
Blocking Competitors
The firm's recent announcement came in with more juice just days after the announcement of OpenSea's launching of analytic taps on collection chains.
According to the firm, for Ethereum NFT creators to include in their recently released NFT smart contracts, OpenSea's new enforcement system offers code that leads to a blocklist that prevents their NFTs from being traded at any specified zero-royalty or royalties-optional markets. The code for NFT projects and autonomous decentralized apps is contained in intelligent contracts (dapps).
Bobby Kim, co-founder of the clothing line The Hundreds and the Adam Bomb Squad NFT project, claimed in a tweet that,
"OpenSea is losing market share to competing marketplaces that are excising creative payments. This method therefore offers a practical value proposition. Additionally, it assures that artists using its platform are compensated from secondary sales by blocking their rivals. "
More marketplaces looking into Zero-royalty trade fees.
Many new and competing marketplaces have recently tried to take market share by offering zero-royalty trade or making them optional. After Magic Eden made royalties optional for traders, other Ethereum platforms like X2Y2, LooksRare, and Blur followed suit, and nearly the entire Solana NFT market currently runs on such models.
Many merchants choose not to pay creator royalty payments when they are not required to. Punk9059, a pseudonymous Proof Director of Research, published data from X2Y2 from late October showing that just 18% of dealers bothered to pay any royalty fee. They said, "Free riding is too simple."
"It's evident that many artists desire the option to impose fees on-chain; and fundamentally, we feel that the choice should be theirs to make—it shouldn't be a decision forced for them by markets," said Finzer in an attempt to take a hard stance in his essay.
As a result of several NFT developers raising concerns on social media about what they perceive to be deceptive remarks or ambiguous intents on the market's open course of development, OpenSea's overall message isn't having the same impact as that one comment.