Opera Browser Brings Seamless Crypto Buying to EU Countries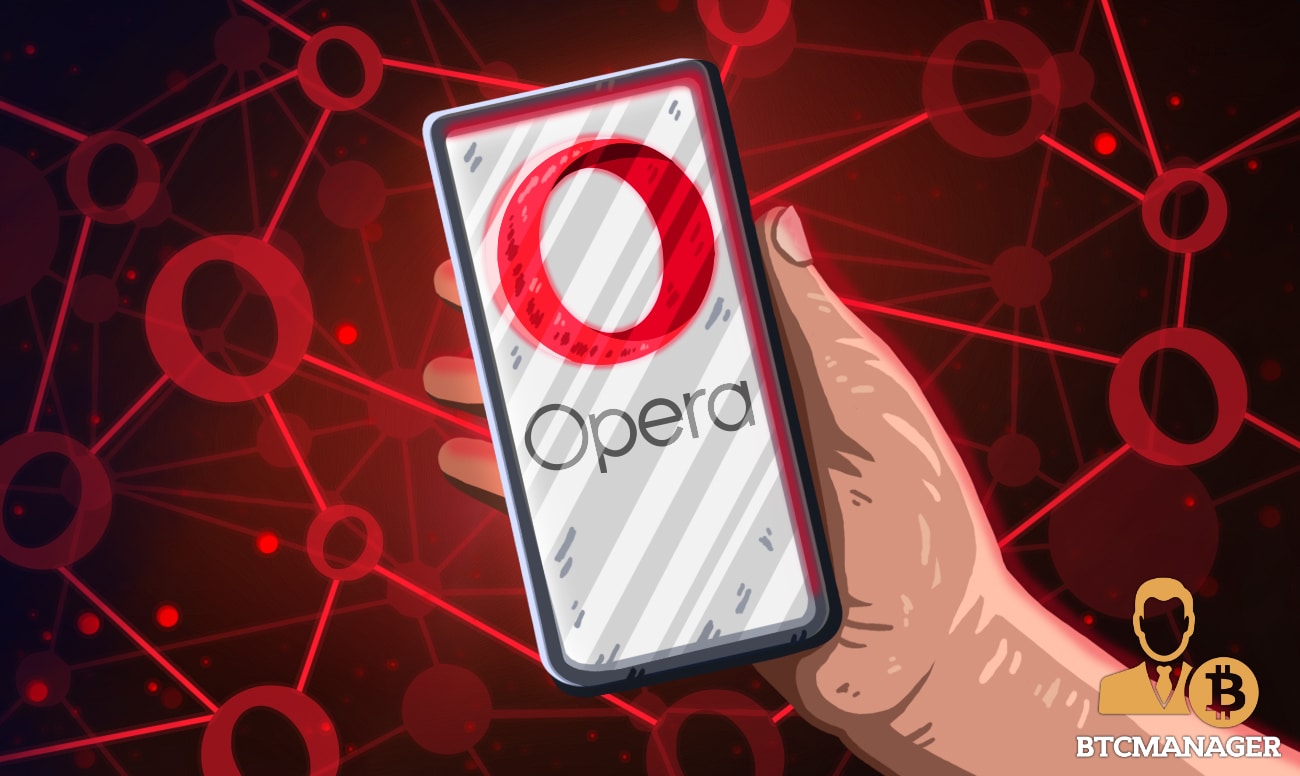 Norwegian web browser Opera has expanded its crypto services to include the European Union (EU) countries in addition to four other countries, through a collaboration with Wyre, a U.S. -based cryptocurrency remittance platform. 
Opera Browser's Crypto Services Now in 28 Countries
In a press release on Monday (March 30, 2020), the Opera browser announced plans to extend crypto services to more EU countries and also Switzerland, New Zealand, Mexico, and Australia via its continued partnership with Wyre.
Furthermore, the collaboration between Wyre and Opera will see the elimination of middlemen, as Opera Android users can carry out digital currency transactions directly from Opera's crypto wallet.
Speaking Charles Hamel, Crypto Lead at Opera browsers, said:
"Being able to acquire cryptocurrencies without having to go through an exchange, directly from the wallet makes the process easy for our users. Expanding this feature to more regions is key to driving blockchain-adoption. We're excited to expand on our collaboration with Wyre and deliver the best-in-class crypto buy experience to even more countries."
As reported by Crypto.news recently, the Norwegian web browser in association with Wyre introduced bitcoin (BCH) and ether (ETH) payment options for Opera users in the U.S. after making the digital currency purchase service available for its Scandinavian users.
With the current expansion, Opera users in 28 countries can now buy BTC or ETH on the browser using a Mastercard or Visa debit card. Countries include Belgium, Denmark, Switzerland, the U.S., Australia, Norway, Poland, Portugal, Slovakia, Spain, Mexico, New Zealand, Greece, France, the Netherlands, and Italy, among others.
Also, Opera entered into a partnership with Unstoppable Domains, an Ethereum-built blockchain naming platform, to enable users to have a simplified crypto address. Simple addresses will make allow users to easily send and receive digital currencies in their wallets.
Getting Crypto to the Masses
Opera has continued in its efforts to encourage crypto and blockchain technology adoption across its numerous users. The browser platform in October 2019 added support for TRON (TRX) on its browser. Back in 2018, Opera added a built-in virtual currency wallet and also introduced a blockchain-based web browser.
Also, the privacy-focused web browser, Brave, recently partnered with major crypto exchange Binance, to facilitate virtual currency transactions with ease.
Last week, Twitter and Square CEO Jack Dorsey declared that the Bitcoin-friendly payment app would be more suited for sending the relief stimulus package to Americans affected by the COVID-19 pandemic. According to Dorsey, CashApp has the ability to service people from across the banked and unbanked demographic.