Ethereum-Based Opera Browser Hopes to On-Board Web 3.0 Users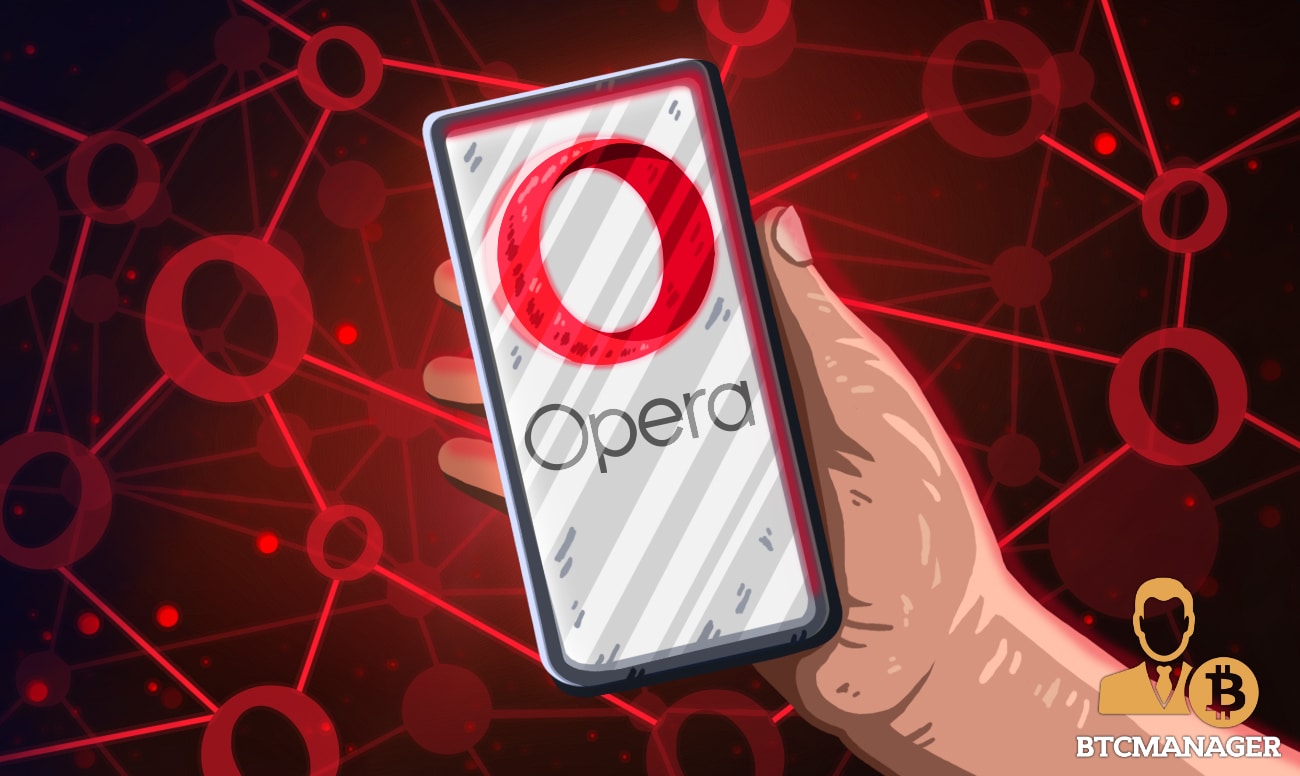 On December 13, 2018, Opera finally announced the launch of their blockchain-based web browser at Hard Fork Decentralized in London. At the conference, the team described the technical features included in the release as well as how it fits in with a broader vision for a Web 3.0.
Built-In Wallet and Ethereum
In August 2018, BTCManager reported on the firm's plans for their browser and outlined the integration of a cryptocurrency wallet. At current, Opera will only be supporting Ethereum-based cryptocurrencies, which would include all ERC-20 compliant tokens. The wallet is a purported competitor to MetaMask and looks to go beyond the user design obstacles that many of the first-generation crypto projects have yet to leave behind. Chris Hamel of Opera told HardFork that:
"One major hurdle in all this is that you need a special browser or special browser extensions to even start exploring the decentralized web and even then, users are faced with lots of new terminology that is sometimes confusing."
The browser will also support easy access to the myriad dApps that have sprung up, but which have failed to retain users. Commentators have posited that the primary reason for this has been faulted in design and accessibility.
According to data gathered from State of the DApps, there are a reported 2,202 dApps on the Ethereum blockchain with 13,470 daily active users. Conversely, DappRadar indicates that there are 1,509 in total, a figure which includes EOS and Tron dApps. Others have suggested that these figures are even lower:
dApps with more than 300 daily active users…

Ethereum: 5
EOS: 3

Most popular dApp by weekly tx volume…

EOS: EOS Bet ($18.1M)
Ethereum: IDEX ($7.3M)

Grab your popcorn folks, we've got another crypto clash unfolding 🍿 pic.twitter.com/wBSZYjkd0C

— Kevin Rooke (@kerooke) August 27, 2018
Opera hopes that the user-friendly interface of their browser will nonetheless stimulate the dApp ecosystem. Backing from ConsenSys, Infura, and AirSwap, all of which work within the Ethereum network, also points to a community-wide push for a crypto-monistic Internet experience. Commenting on the development, co-founder of ConsenSys, Joe Lubin, explained his high hopes for a leading world browser "to add an Ethereum-based wallet and dApp explorer."
Market Woes and Jobless Developers
The cryptocurrency market has taken a severe turn in recent weeks leading to some different startups in the field resolving to axe portions of their team. ConsenSys, Steemit, and Spankchain all announced cutbacks in their team citing bearish conditions.
Although Steemit isn't part of the family of businesses using Ethereum's blockchain, many employees may likely find a new home via a recent crypto job board. EthBerlin community organizer María Paula announced the launch of the Department of Decentralization on GitHub in which interested parties can post and apply for some different roles.
At the time of press, ether sits at the number three spot on CoinMarketCap and is being traded at $90.51. At its peak in December 2017, it touched a price of $1,377.