Ethereum Community Band Together To Create Crypto Job Board During Hard Times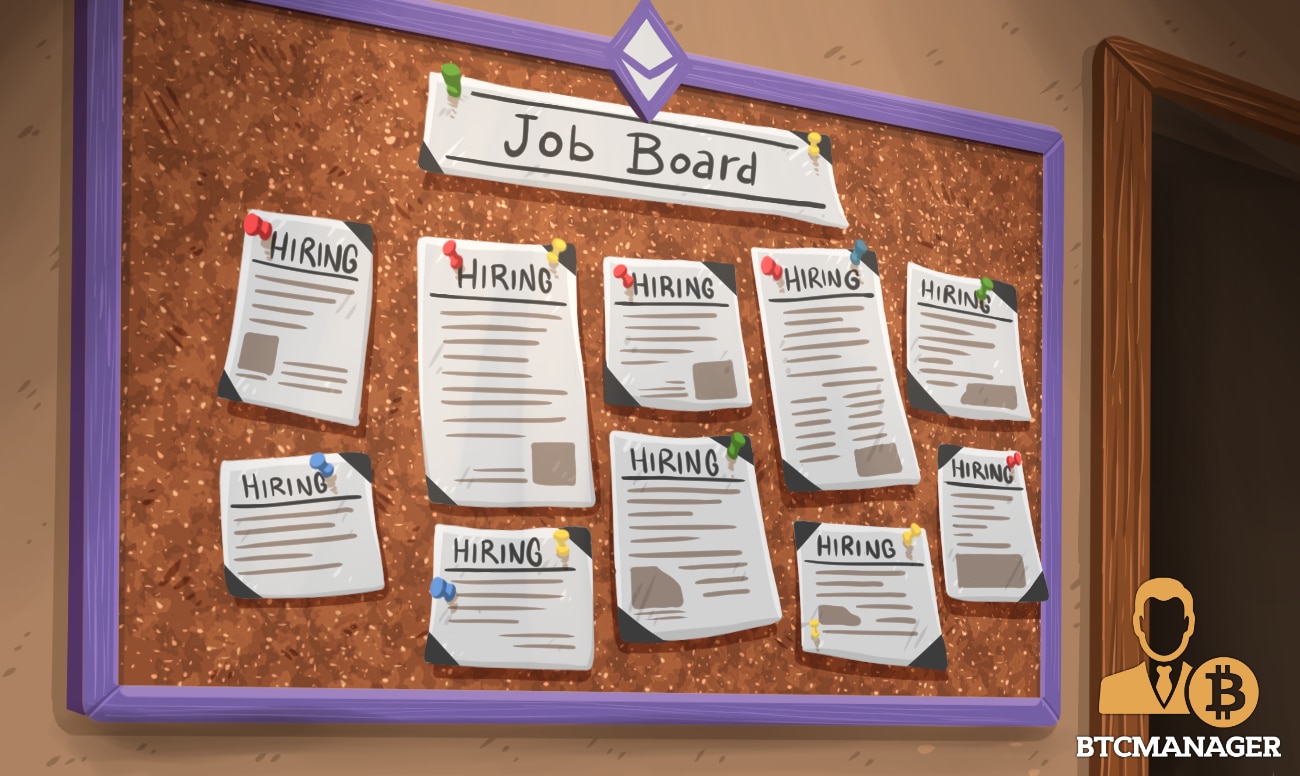 During the bearish cryptocurrency winter, many blockchain and cryptocurrency-related companies laid off large numbers of staff, from ConsenSys trimming down 13 percent of the team to Steemit laying off 70 percent of their staff. Maria Paula Fernandez's, the organizer of ETHBerlin, has on December 7, 2018, leveraged Twitter and Github to create a repository to connect people who are recently unemployed with employers looking to hire.
Helping the Unemployed During Christmas
The recent layoffs and downsizing seen from many companies such as ConsenSys, Spank Chain, Bitmain, and Steemit have caused a large number of people from the cryptocurrency community to lose their jobs.

According to Fernandez's tweet, she believes that it's essential to help the recently unemployed join new cryptocurrency companies who are hiring. Fernandez is using her contacts and network while spreading the news via Twitter to help people who have effectively lost their jobs before Christmas. Her Twitter feed currently features cryptocurrency companies who are looking for to hire such as Aragon, Opera, Polymath Network, Parity, Neufund, and even the Web3 Foundation.

To streamline the process, Fernandez created a Github repository and job listing so cryptocurrency and blockchain companies can share their new job openings. She placed the Github database link URL with clear instructions below on her Twitter site. While the Github site mentioned that, the initiative was designed to help out those recently laid off from ConsenSys, it's, however, open and available for everyone in the cryptocurrency community.
Although Fernandez put together the Github Repository, known as the 'Department of Decentralization,' she's very understanding when it comes to ConsenSys and their need to downsize their team. She noted that while it was difficult for her to see so many people become unemployed, she respects the fact that businesses need to behave responsibly.

Cryptocurrency Community Joins Forces
Despite her warm efforts, she's been offered bribes, sent cover letters and resumes, and has also been solicited by blockchain outsourcing companies. Regardless, the overall cryptocurrency community has been very supportive. Many individuals and groups in the industry have directed messaged Fernandez, thanking her for her work, and even tweeting her with new opportunities. She mentioned that she is happy to see all these cryptocurrency companies working together which shows how strong and supportive the community can be.