Opera to Launch Cryptocurrency Wallet and dApps Explorer for iOS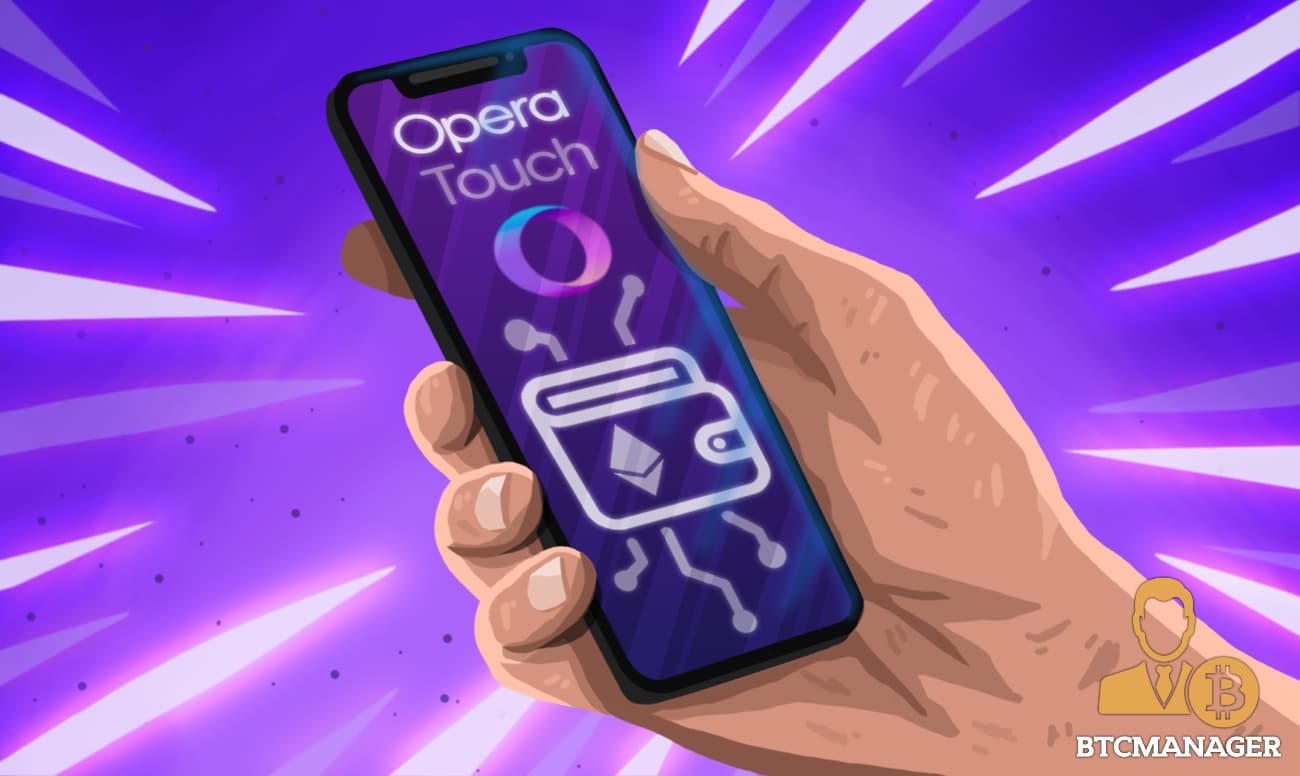 Opera, a Norway-based software company, founded in 1995 has announced on March 5, 2019, that Opera Touch for iOS will soon be launched, and it will feature a cryptocurrency wallet as well as decentralized applications (dApps) explorer.
The move hopes to meet the demands from the Ethereum community for the same level of experience of the Web 3 browser for Android on iOS devices.
Opera Touch to Feature Cryptocurrency Wallet and Dapps
Per the blog post, the success of the cryptocurrency wallet and dApps explorer in Opera for Android, as well as the demand for the same features from the Ethereum community on iOS has led to the development of the Opera Touch for iOS.
Opera Touch is the newest mobile web browser for devices (iPhone, iPad, etc.) running on Apple's operating system and the application will feature a cryptocurrency wallet,  dApp integration, and Web 3 browsing functionalities.
The cryptocurrency wallet provides an easy-to-use solution which will enable users to store blockchain-based virtual assets like bitcoin (BTC) ether (ETH) and several other ERC20 tokens.
Specifically, Opera has pointed out that this will encourage the mass adoption of cryptocurrencies since wallets can easily be created for storage thereby avoiding the hurdles that were present in setting them up in the past.
In the same manner, a wallet integrated into the mobile browser for iOS takes away the need to use a separate application to carry out transactions given that these apps do not come with full browsing capabilities.
For the proposed decentralized apps feature, its functionality is evident in the current browser for Android where a user can access the dApps Store which features many Web 3 apps in sections such as Games & Collectibles and E-commerce.
"Opera with Crypto Wallet supports the Ethereum Web3 API, making interaction with these dApps seamless to the user," said the company.
Encouraging Mainstream Adoption of Web 3
According to Opera, the integration of Web 3 functionalities on its newest web browser for iOS is to remove the stumbling blocks that may have prevented the mainstream adoption of Web 3.
Web 3 is believed to be the future of the internet since it combines emerging technologies such as blockchains, cryptocurrencies, and other distributed systems.
Aside from being a blockchain-based application, Opera Touch will also come with a cookie dialog blocker which gives users the ability to remove cookies prompts on websites which tend to delay direct access to web page's content once it is loaded.
Likewise, the user interface promises to be beautiful with a selection between a dark and light theme depending on the user's preference.
Piloting the Opera Touch for iOs before its Launch
While the release date for the Opera Torch has not been set, the software company has outlined that users can send in their application to test the solution before its launch. They will then receive an exclusive invitation to test the Opera Torch.
It is also worthy to note that Opera has been giving more focus to the cryptocurrency community of late given that on February 6, 2019, it announced that users in Norway, Denmark, and Sweden can easily buy cryptocurrencies from their mobile internet browser.
BTCManager on December 13, 2018, informed that Opera has launched its Web 3.0 mobile browser for Android smartphones featuring a cryptocurrency wallet for storing Ethereum and other ERC20 tokens.