Optimism Among Bitcoin (BTC) Traders Is Mounting as Bulls Prepare to Breach $50K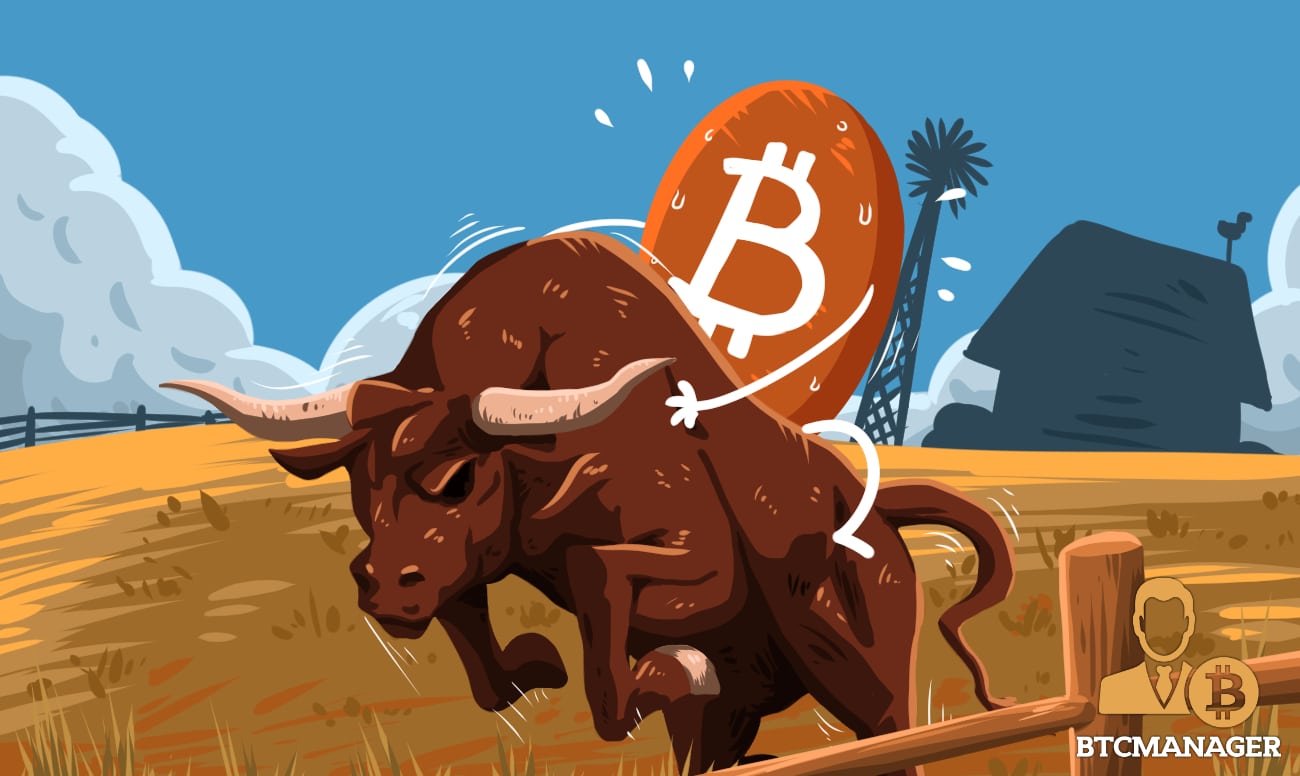 The BTC price had a mixed weekend that saw it jump as high as $48,150 before correcting sharply to a $45.5K low. However, as analyst Michaël van de Poppe predicted, the coin has bounced back after bulls successfully regained $46.5K on Sunday.
BTC Sentiment is Up as Price Uptick Continues
The latest data from crypto monitoring platform Santiment confirms that crowd sentiment has flipped bullish as traders anticipate the crypto to rally toward fresh highs. 
😌 #Bitcoin has settled into a $45k to $48k range that has encouraged traders to #FOMO in with anticipation of another run toward the April #AllTimeHigh. Our data indicates optimism is up, but not euphoric in a way that leads to imminent $BTC corrections. https://t.co/G6elk42eSx pic.twitter.com/7ZrIzoZPF5

— Santiment (@santimentfeed) August 16, 2021
The platform noted that even though optimism in BTC markets is higher than usual, it has not yet hit euphoric levels that could spark a massive sell-off. The current positive sentiment is vital for sustained bullish momentum without the risk of a significant correction.
Over the past weekend, the Crypto Fear & Greed Index hit its highest score in nearly four months amid a possible uptick toward $50K. The data indicates that greed levels could be approaching levels that could potentially overturn market sentiment and spark a knee-jerk rejection before bitcoin prices hit April's highs above $64,000.
BTC Price Recovers from Weekend Slump
BTC is currently trading above $47K after recovering all the losses incurred over the weekend. The recent price action shows that bulls remain firmly in the driver's seat and may soon mount a renewed attack on the pivotal $48K resistance.
Despite the recent dip below $46K that threatened to impact sentiment, one market expert still expects BTC to rally toward $60K and above.
Analyst and trader Pentoshi is eyeing a BTC price showdown with all-time highs in the coming months. He recently tweeted that he is betting on continued strength for BTC on higher time frames as soon as bulls surmount the $50K resistance.
https://twitter.com/Pentosh1/status/1426298953537048576
BTC Fundamentals Remain Favorable 
Bitcoin Network fundamentals are also painting an optimistic picture as bulls return to recapture $48K. For one, last week's network readjustment saw Bitcoin difficulty increase by 7.3%, marking its best performance since the mid-May crash.
Moreover, the network hash rate is approaching all-time highs as miners evicted from China continue to set up rigs in alternative locations. Per data from MiningPoolStats, the hash rate is currently at 113 EH/s, recovering by a remarkable 30 EH/s from its May lows. 
An increasing hash rate points to a healthy Bitcoin network and underscores miners' commitment to invest resources and secure the blockchain for the long haul.