Orbs Announces Avalanche as Its Next Chain For New DeFi Projects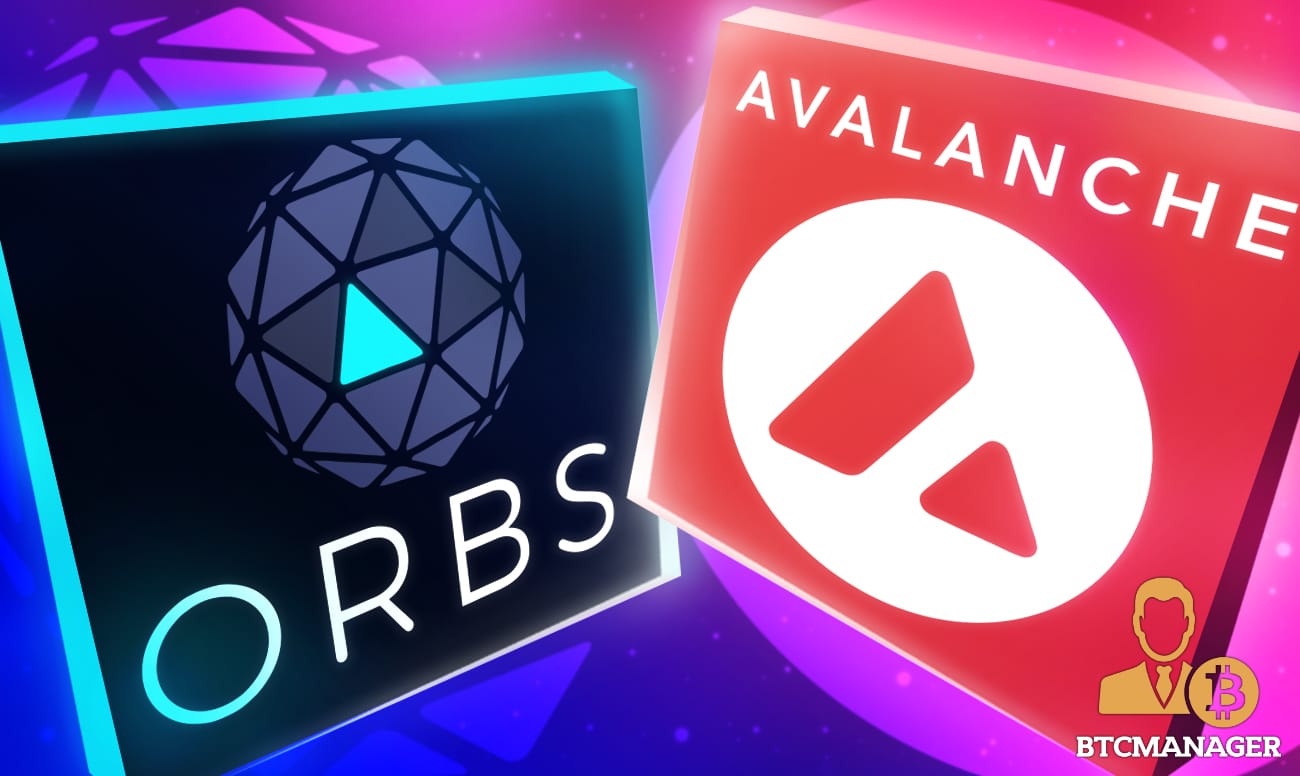 Orbs is proud to announce a new collaboration with Avalanche. By bringing the native ORBS token to the energy-efficient, scalable blockchain, a new foundation has come up for future cooperation and exploration. Through the partnership, Orbs confirms its support for the Avalanche ecosystem. 
Orbs select Avalanche as its new host blockchain.
Orbs is pleased to bring its native token to the fast and low-cost layer 1 Avalanche chain for integration after rolling out on other chains like ETH, SOL, BSC, and Polygon. This partnership between Avalanche and Orbs is in line with the new trend of cross-chain solutions.
Since 2020, Orbs have undergone massive expansion in its ecosystem in a push to integrate with the DeFi sector. As per Tal Kol, the Orbs co-founder, DeFi is the most lucrative sector of blockchain technology. Therefore, the new partnership between his invention and Avalanche will result in better DeFi involvement for their clients.
Why did Orbs Ppt to Work with Avalanche?
While the roll-out of layer 2 solutions for combating the issues of speed and gas fees on the ETH network is on course, layer 1 chains are also becoming competitive. Avalanche has possibly caught the eye of many developers since it has onboarded over 320 projects. Some of these projects are popular DeFi solutions like Chainlink and SushiSwap.
Away from the blue-chip projects, Avalanche has also amassed $3.6B in total locked value. It has also seen an increase of over 1900% in the last two months. The Avalanche foundation has also raised about $230 million from its Avax tokens to Three Arrows capital and Polychain.
The reliability of Avalanche in its speed and innovative approach to DeFi result in attracting over 140 ecosystem partners and hundreds of new projects. Therefore, the excellent management by Avalanche has also caught the attention of Orbs resulting in a cross-chain partnership.
Other Orbs Partnerships
Since the launch and opening of the ORBS native token to the public in March 2019, the Orbs team has had many partnerships with major DeFi platforms. Some of these partners include AnySwap, Balancer, SushiSwap, Kyber networks, and UniSwap.
As an advantage, the Orbs network is EVN-compatible, allowing it to integrate with ETH virtual machine-compatible chains easily. Such chains include Avalanche, Polygon, Solana, and Binance Smart Chain. The Orbs team is also happy to announce a call for grants under the Orbs Ecosystem Grant Program (OEGP).