MoonPay, Universal, Light Up "Halloween Horror Nights" with NFTs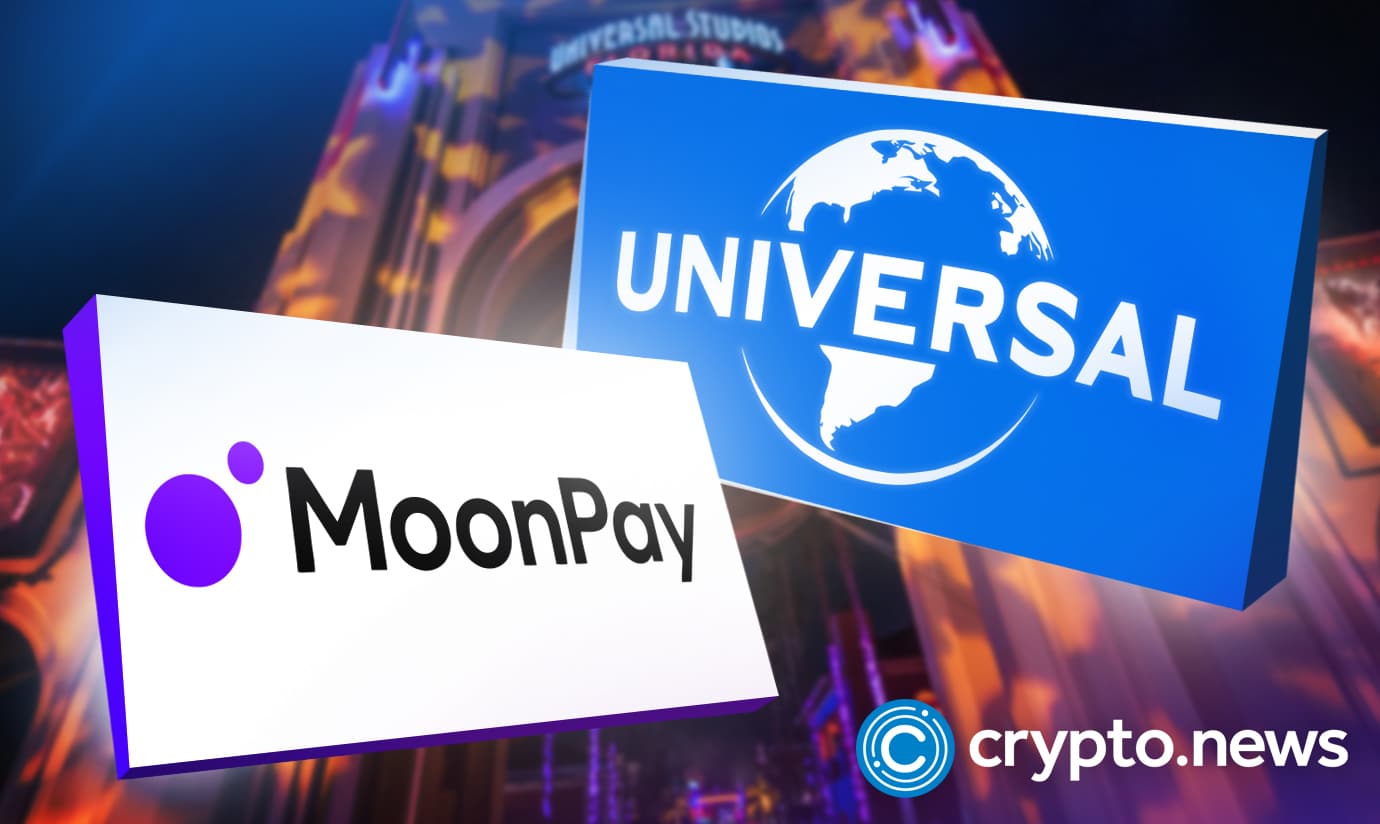 MoonPay crypto payments platform and Hollywood's Universal Studios have announced plans to give away seven million non-fungible tokens (NFTs) via an in-person scavenger hunt from September 15 to September 30, 2022. The NFTs will be minted via MoonPay's Hypermint platform and can be claimed at Universal Theme Parks in the US, as part of the "Halloween Horror Nights" event.
MoonPay Brings NFTs to Halloween
Building upon the solid foundation of their existing partnership, Moonpay, a crypto payments platform that allows users to buy and sell Bitcoin (BTC) and other cryptocurrencies with traditional payment methods such as credit cards, has joined forces with Universal Studios to bring more excitement to this year's Halloween Horror Nights event through NFTs.
For those who are unaware, Universal Studios is a Florida-based theme park for movies and other aspects of the US entertainment industry. Halloween Horror Nights is a Halloween-themed event organized annually by Universal Studios at its parks since 1991.
For this year's Halloween Horror Nights celebration, Universal Studios and MoonPay have introduced a scavenger hunt feature that will give attendees (at its Florida and California parks) the chance to claim as many digital collectibles as they possibly can.
Unlike minting regular NFTs on the blockchain, the team has made it clear that attendees at the event do not need to understand the workings of NFTs or advanced crypto knowledge to be able to claim their digital collectibles.
Powered by HyperMint
In total, the team plans to mint up to seven million NFTs via MoonPay's HyperMint platform. The NFTs will come in seven different types and attendees who manage to lay their hands on each of the unique NFTs will be rewarded with a special "gold medal" digital collectible that will unlock other unspecified goodies.
Commenting on the initiative, MoonPay CEO Ivan Soto-Wright reiterated that the event is a huge milestone for the firm, as it effectively brings to life real-world use cases for NFTs, which are often seen by critics as mere overhyped and overvalued images.
The team says the NFTs will serve as proof of attendance protocols (POAPs) which attendees will hold as souvenirs that show they were present at the event.
The HyperMint platform was launched in June 2022 by MoonPay, in collaboration with Universal Pictures, Fox Corporation and superstar rapper Snoop Dogg's Death Row Records, and more. The HyperMint platform is designed to make it possible for top brands to mint hundreds of digital collectibles daily.
While NFTs have not been spared by the ongoing crypto markets bloodbath, which has easily wiped out more than $2 trillion from the combined market capitalization of the global digital assets markets, NFTs have continued to gain serious traction, with established brands in the real world, including Adidas, Nike, Gucci and others now exploring the potential of NFTs.
In related news, OpenSea, the world's number one digital collectibles marketplace has introduced open-source smart contracts and a dedicated drop pages feature dubbed SeaDrops to its platform, to offer creators and collectors a better NFT experience.