Overstock Subsidiary to Aid Liberia with Blockchain Development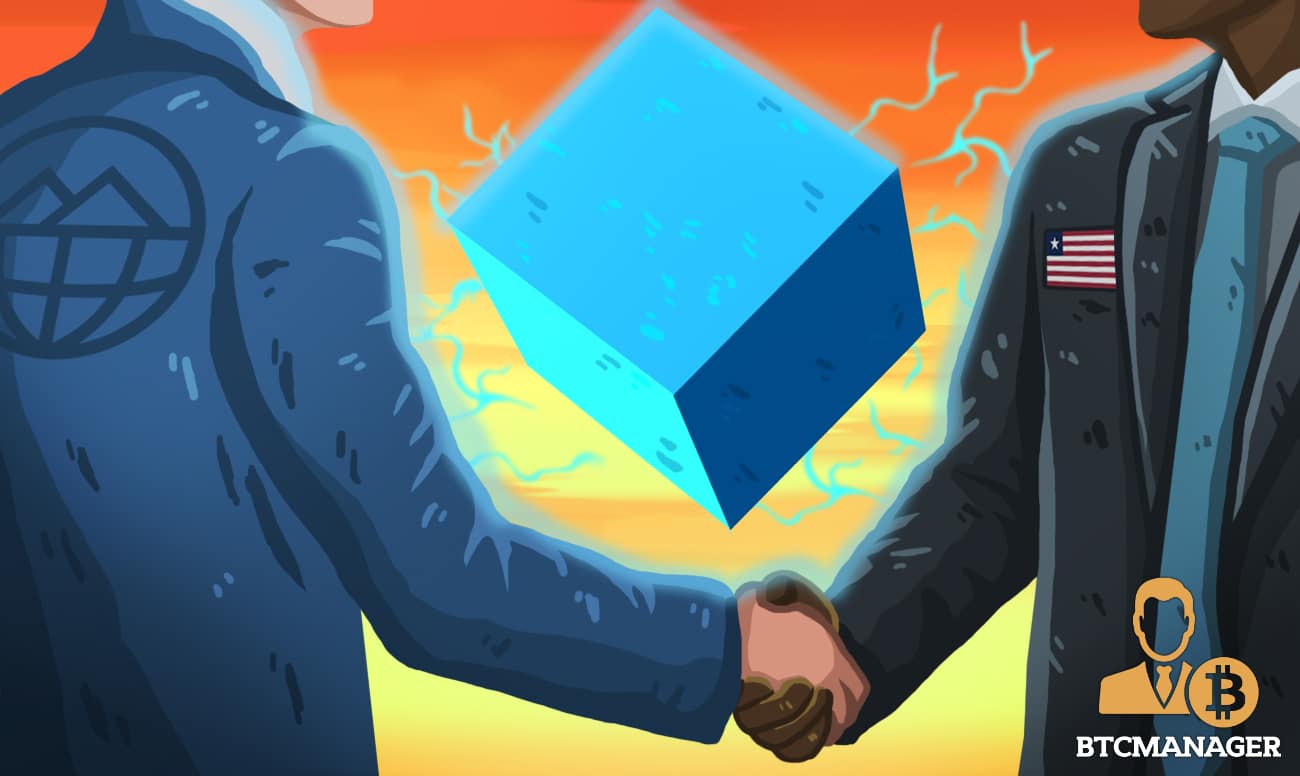 In a press release issued on June 10, 2019, Overstock.com announced that its blockchain subsidiary, Medici Land Governance (MLG) had inked a Memorandum of Understanding (MoU) with Liberia's Ministry of Finance and Development Planning.
Liberia Opens up to Blockchain
Liberia has become the latest African nation to join the blockchain bandwagon as its Ministry of Finance and Development Planning signed an MoU with Overstock's blockchain offshoot MLG.
Per the MoU, a pilot project exploring the benefits of digitization of existing government services will soon be launched in Liberia. Notably, MLG already has two ongoing national-level blockchain projects in Rwanda and Zambia. With Liberia joining the ranks, MLG has added yet another developing market to its rapidly expanding business empire in Africa.
The partnership aims to help the involved parties meet the targets laid out in Pillar II (Economy and Jobs) as specified in the Liberian government's Pro-poor Agenda for Prosperity and Development (PAPD).
As part of the pilot project, MLG will aid Liberians with skill-enhancement training to boost the employability of the existing workforce. The two parties will jointly work towards the implementation of distributed ledger technology-powered (DLT) solutions that would weed out rampant corruption from the country and bolster the government's revenue generating avenues.
Ali El Husseini, CEO of Medici Land Governance, said:
"Medici Land Governance's work is a major component of Medici Ventures' goal to create 'a blockchain tech stack for civilization."
Adding:
"Liberia is well-positioned to explore implementing a blockchain backbone for e-government, which connects the various government ministries as their services are digitized and brought online. This pilot project is an excellent opportunity for Medici Land Governance to demonstrate how we can tailor our products and services to the needs of Liberia's government and economy."
Samuel D. Tweah, Jr., Minister of Finance and Development Planning for the Republic of Liberia, applauded the helping gesture shown by MLG saying that the alliance would help the country achieve its objectives as laid down in Pillar II (Economy and Jobs) of its National Development Plan.
Speaking about the pilot project, Mr. Tweah commented that it's a testimony to Liberia government's commitment towards digitization. He added that the implementation of the project would help the nation leapfrog into the new age of technological advancement where emerging technologies can be used to shape government administration policies.
Africa Turns to Blockchain to Tackle Its Issues
To date, Africa has not been able to juice out the maximum benefits from its abundance of natural and precious resources. This is partly due to the extremely high level of bureaucracy and corruption that reigns supreme in the majority of its countries.
Recent research found that Africa was the most challenging geography in the world to launch a business in and four of the world's top ten least business-friendly countries exist in Africa.
While blockchain technology is far from being the magic bullet to resolve an economy's woes overnight, it could, however, soon turn the tides for Africa concerning red-tapism and corruption.
BTCManager reported on May 16, 2019, how the Blockchain Association of Africa had announced that it would open new blockchain innovation centers across the continent. On a more recent note, BTCManager shed light on the untapped potential of blockchain-based impact investing in Africa.