Paxful and CoinLogiq to Install Bitcoin ATMs in Colombia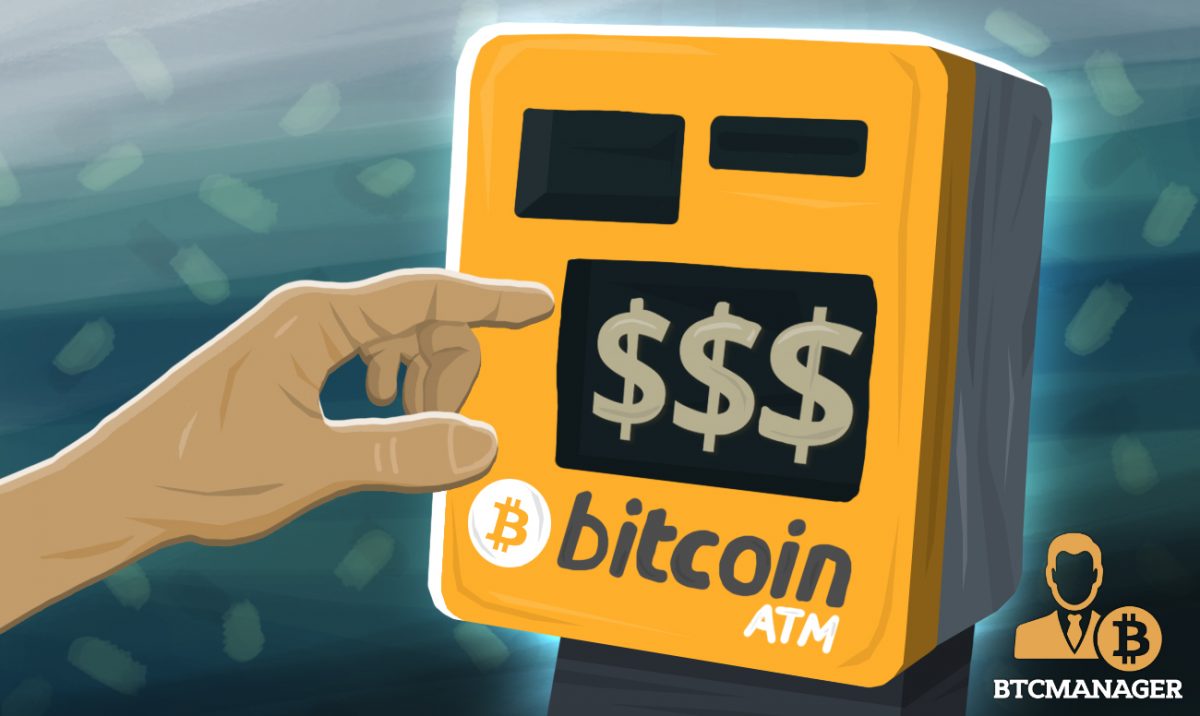 Paxful, a peer to peer (P2P) bitcoin marketplace is collaborating with CoinLogiq, a fintech platform that facilitates cost-efficient money transfers globally, to install 20 new Bitcoin ATMs in the Republic of Colombia, reports Bitcoin Magazine on September 5, 2019.
Expanding Colombia's Bitcoin ATM Network
Per sources close to the matter, due to Colombia's growing interest in Bitcoin, Paxful and CoinLogiq have decided to expand the network of Bitcoin ATMs in the region.
Specifically, the team plans to install 20 Bitcoin ATMs in the country, with at least seven machines set up at various "Centro Commercial" shopping malls within Colombia's capital city, Medellin.
Fostering Bitcoin Adoption 
According to Coin ATM Radar, there are roughly 5,000 Bitcoin ATMs in the world, scattered across various locations including the United States which has 3,650 Bitcoin ATMs, Canada has 692 and Austria has 251.
At present, these revolutionary machines are already in 46 locations in Colombia and the addition of another 20 will no doubt be a significant boost to Colombia's vibrant cryptospace.
Reportedly, about 86 percent of Colombian residents are familiar with Bitcoin, while another 80 percent say they are open to investing in the world's flagship cryptocurrency.
While nations like Zimbabwe, South Africa, and South Korea often attach huge premiums to the price of bitcoin, trading data from LocalBitcoins, a P2P Bitcoin marketplace shows that bitcoin trading volumes traded with the Colombian peso have been consistently higher than that of other regions in the past three years. 
Commenting on the proposed Paxful-CoinLogiq Latin  American Bitcoin ATM project, Ray Youssef, CEO of Paxful reiterated that:
"Latin America has real heroes in the CoinLogiq crew. They really care and are focused on real use cases. This is what makes Bitcoin real and an integral part of people's daily lives. We are proud to work with them."
If the project goes as planned, the team also plans to install an additional 25 Bitcoin ATMs at strategic locations in Lima, the capital city of Peru.
With the proliferation of bitcoin and other distributed ledger technology (DLT)-based cryptoassets, Bitcoin ATMs have started gaining significant traction across the world, despite regulatory challenges in some jurisdictions.
As reported by BTCManager earlier in July 2019, Spanish authorities made it clear that Bitcoin ATMs make it easier for bad actors to launder money.