Pepe coin price surges amidst market corrections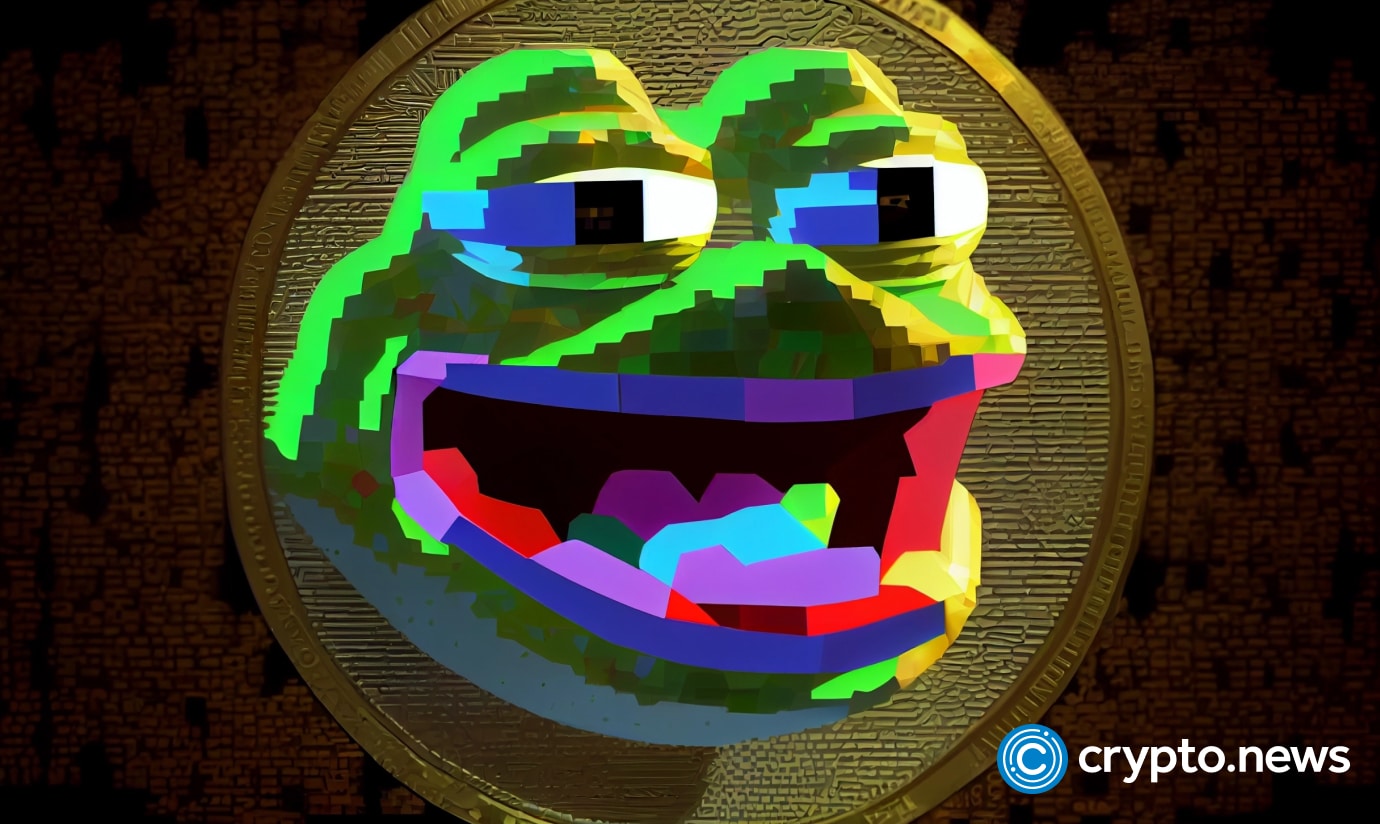 PEPE, the popular meme coin, is up by over 6% today, defying the market's recent drawdowns. Pepe enthusiasts have taken advantage of the recent corrections to buy the dip, propelling its value to new heights.
At the time of writing, the price of PEPE stands at $0.00000118, with a trading volume of $110,160,258 over the past 24 hours.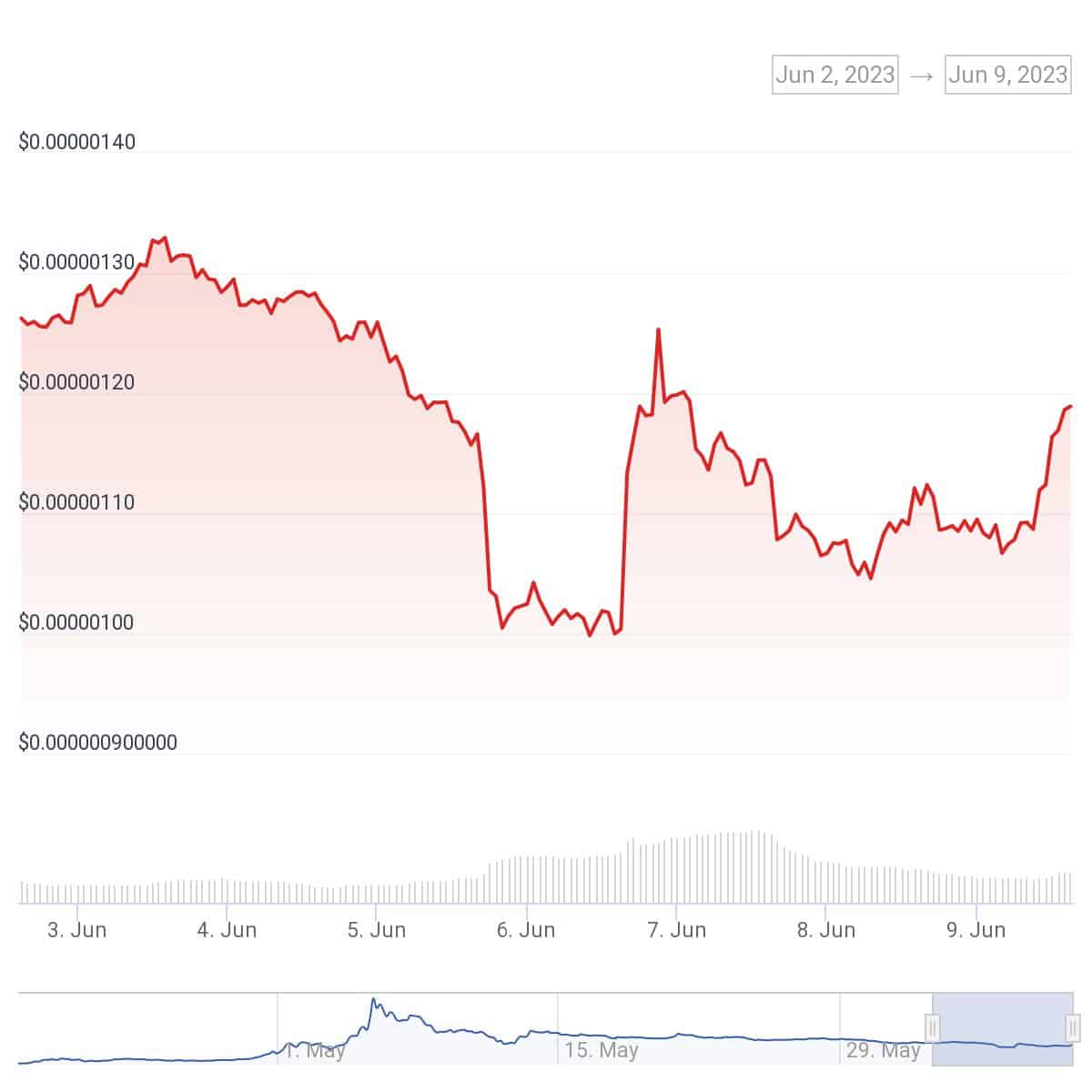 This surge represents a decent 6.4% price increase in 24 hours, although the coin experienced a minor decline of -7.81% over the past week. With a circulating supply of 420 trillion PEPE tokens, the market capitalization of Pepe now stands at $495 million.
PEPE has established support levels at $0.000001042 to $0.00000096, providing a foundation for further growth. Similarly, resistance levels are anticipated at $0.000001129 to $0.000001216, offering a gauge for potential upward movements.
Another significant indicator, the Relative Strength Index (RSI), currently stands at 45.9 in the daily timeframe. This implies that there is still room for potential growth in the cryptocurrency's price because that level is not excessively overbought or oversold.
Since its introduction, PEPE has attracted significant interest from both investors and meme enthusiasts. While the cryptocurrency market has witnessed recent corrections, PEPE has not only weathered the storm but has seen a remarkable surge in value, showcasing the resilience of its community.
The recent surge in Pepe's price can be attributed to the actions of dedicated Pepe enthusiasts, who have capitalized on the market's corrections as an opportunity to accumulate substantial amounts of the meme coin.
These individuals, undeterred by short-term fluctuations, recognize the long-term potential and unique charm of Pepe. Their active participation and belief in the project have bolstered the cryptocurrency's value, solidifying its position in the market.