Phto To Auction Marilyn Monroe's Photos As NFTs In The Metaverse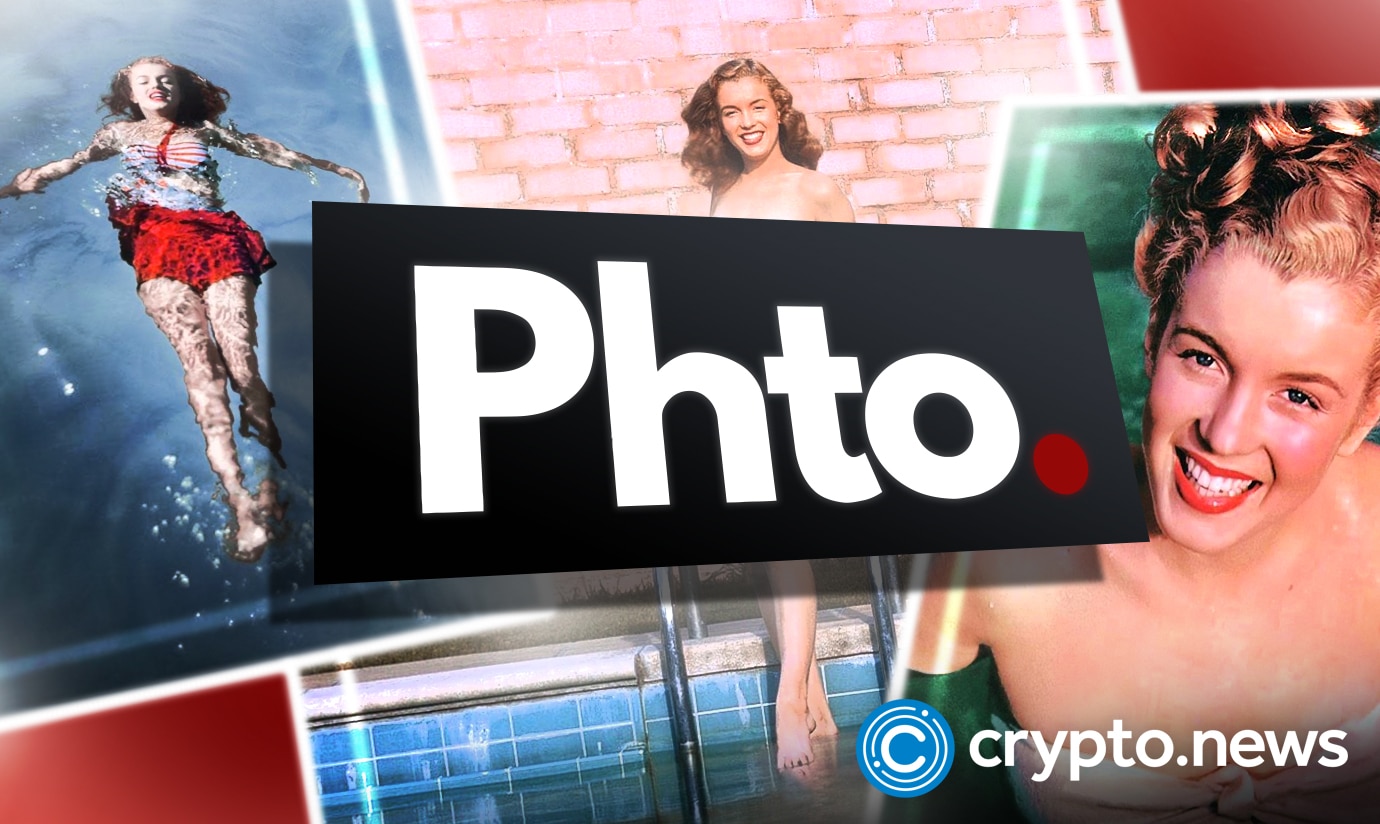 Phto has released the "Innovation of Influence" digitally curated NFT collection housing rare pictures of a Hollywood star, Marilyn Monroe, taken by Richard C. Miller, the famous photographer. The sales will go live on October 14th t $100 each.
Phto To Sell Rare Pictures Of Marilyn Monroe As NFTs
Phto, an industry leader and NFT Art Photography pioneer, has unveiled the "Innovation of Influence." This digital collection pays respect to one of history's most photographed women. 
The catalog, which is of great historical significance, houses the images of Richard C. Miller, a renowned photographer. Besides, Miller is the only one to capture a picture of the Hollywood legend from the beginning of her early career as Norma Jeane till she turned into Marilyn Monroe, a legendary singer, socialite, and actress.
These 100 rare photographs have been collected, exhibited, and sold by other popular art collectors like Christie's and Getty Museum. Now, Phto, a famous NFT Photography pioneer, will sell the photographs as NFTs on the blockchain Certificates of Authenticity. 
Phto will tune these rare and never seen images of the Hollywood star into digital NFTs for the first time. This legendary and unrivaled collection features photographs as well as the original negatives.
In the collection, Miller showcases Norma Jeane's transition from her early days as an unknown 19-year-old rising star to her late-life as Marilyn Monroe, a revered singer, actress, and multi-generational icon in the United States.
Meanwhile, Phto has authorized approximately 100 of these very rare negatives and images as 1-of-1 Fine Art and Limited Edition NFTs. For the first time, the NFTs will come with a blockchain-backed Certificate of Authenticity, making them unique in the industry. 
This bright mid-century digital collection features magnificent photos of the would-be celebrity as both an aspiring youngster and a Hollywood behemoth. Moreover, the collection will go live for auction on October 14th on all credible digital asset platforms at roughly $100 apiece.
Phto To Auction Other Series
Furthermore, Phto will sell a series of one-of-one AI collaborations and mixed media with five well-known Web3 creatives as part of its "Innovation of Influence" limited edition launch.
These creators are Jeremy Cowart, Amber Vittoria, Sara Baumann (aka Sparky), Jeneva, and Claire Silver. Each artist will apply their own aesthetic to a one-of-a-kind image from Miller's collection.
Consequently, this will illuminate the potential of fine art photographs as a digital asset and demonstrate how other entities can tap into these qualities. Phto stated that the company is very grateful for this opportunity.
"We are honoured to have the chance to pay tribute to the legacies of Richard C. Miller and Norma Jeane. Additionally, we have the chance to contribute to the advancement of NFT photography for authenticity and digital ownership."
Additionally, the photography pioneer said curating the collection was a rare privilege for the firm. "We are thrilled to provide these rare, historical pictures to a global community of fine art lovers and digital collectors," Phto added.
Meanwhile, Phto. is teaching and partnering with some of the best photographers in the globe in order to convey their enthusiasm for photography to the blockchain via a series of selected photography NFT drops.