PIP.me 2.0 Enhances Payments Options, NFT Support, & More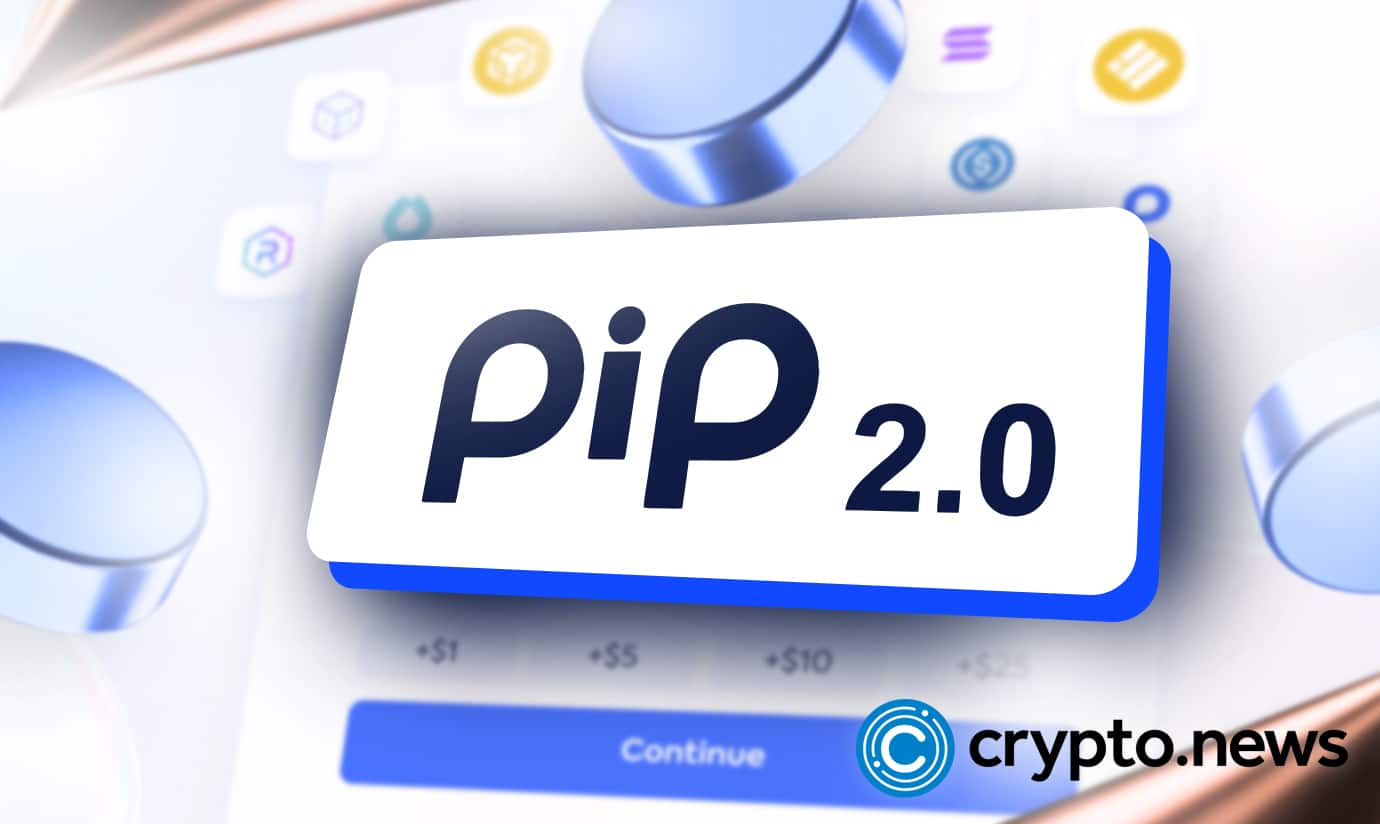 PIP has announced the successful rollout of PIP.me 2.0. This version is designed to function as a personalized eWeb3 page that makes it easier for users to create their crypto payment solutions, organize social media accounts and embed non-fungible tokens (NFT), and more.
PIP.me 2.0 Goes Live
PIP, a blockchain project dedicated to integrating Web3 functionalities into traditional social media platforms, has successfully launched PIP.me 2.0., to give members of its ecosystem improved crypto payments experiences and more.
The PIP project is focused on changing the way the masses think of and interact with cryptocurrencies and the new PIP.me 2.0 solution unlocks a plethora of functionalities for users. The team says the solution is designed to make it easier for users to create their customized cryptocurrency payment systems, embed NFTs, organize their social media accounts, and much more.
Jeff Baek, the CEO of PIP said:
"PIP.ME connects online identity with crypto paymentts so that anyone can interact financially with people across the globe, fostering a global micropayment economy."
Powered by the Solana (SOL) blockchain network, PIP enables users to create and trade Creator Tokens, interact with digital collectibles, send and receive money via their social media platforms and accept donations.
In essence, PIP.me has redefined crypto payment as we know it, by functioning as a personalized eWeb3 page for all types of users. The PIP system helps users mitigate the risk of erroneous payments by making it possible for them to create customized wallet addresses.
"The PIP.me solution serves as a personalized eWeb3 page for every service user. In addition, PIP has changed how people accept crypto payments, removing the need for remembering wallet addresses. The PIP.me solution provides the easiest Web3 website for every user without any fee. Page owners can asily customize every component of the page without prior web knowledge," explains PIP.
The PIP.ME 2.0 Advantage
While the first iteration of PIP has been hugely successful, offering users a vast array of innovative and highly functional features, the new PIP.me 2.0. extends these existing functionalities to give users a whole new experience.
Specifically, PIP.me 2.0 comes with a simplified payment outlet that enables users to receive payments via simple desktop and mobile devices-compatible payment links. Users can also customize their payment options, display their social media handles when accepting payments, and embed digital collectibles or collections from leading NFT marketplaces like OpenSea, Looksrare, and Magic Eden.
That's not all, PIP.me 2.0 allows users to easily import important links from external websites such as Linktree and others, with just a few clicks.
PIP positions itself at the frontline of the decentralized creator economy, enabling creators to seamlessly receive payments and tips across a vast array of social platforms, including Twitter, Facebook, TikTok, and others.
The native PIP button is compatible with all websites and platforms, including WordPress, Squarespace, and more. The PIP Button currently supports a good number of cryptos on the Solana blockchain, including SOL, USDC, PIP, SERUM, and others, with support for more chains to be added in the coming months.
Finally, PIP offers users both virtual and physical PIP cards designed to enable them to spend their SOL and USDC tokens on online platforms and offline merchants, PIP Connect, an SDK for small businesses and wallets, and PIP Commerce, which facilitates crypto payments on shops like eBay, Shopify, Amazon, and others.