Plattsburgh Pushes back against the Crypto Miners, again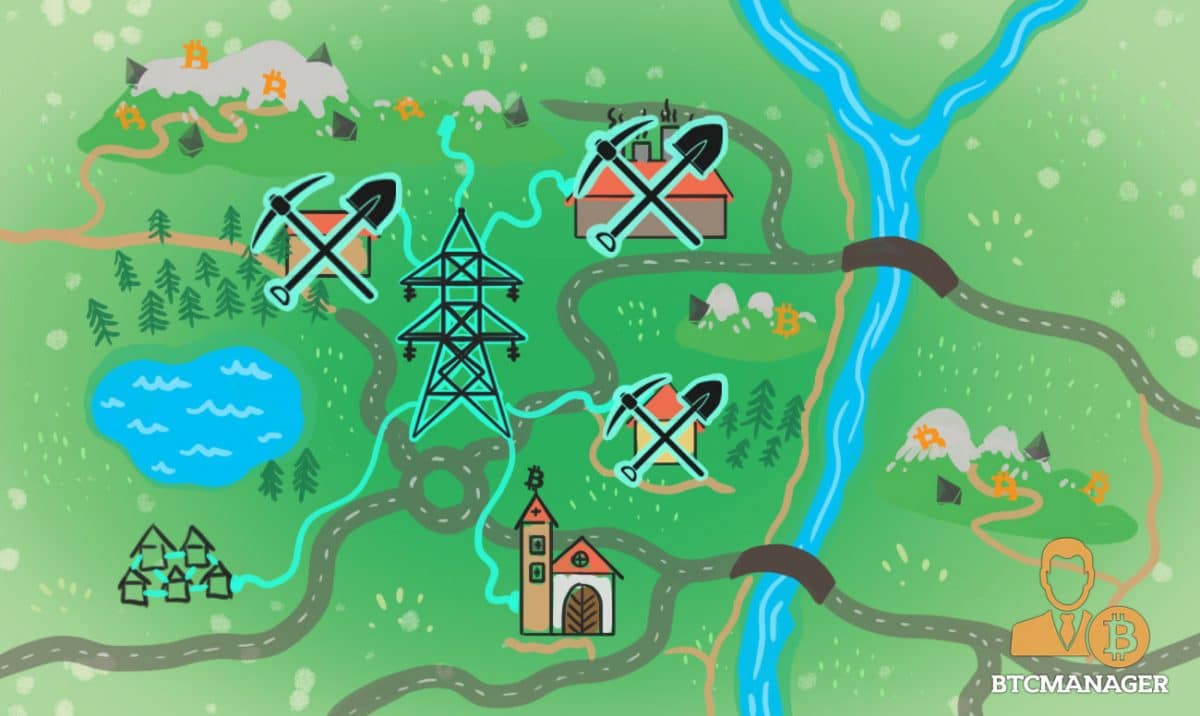 Cheap energy prices are sending crypto miners to the U.S.-Canadian border, turning hydropower into hash power, but the authorities are beginning to fight back.
Taking Advantage of the Public Utilities
Plattsburgh, a small town on the North American border has become ground zero for crypto mining. Owing to its proximity to Niagara Falls, electricity prices in the area are incredibly low. With Bitcoin's price reaching all-time highs in 2017, the miners moved in to take advantage of the low rates to run their power sucking mining operations.
According to a report by WiredUK, 15 percent of the power supply for the town is now being used by crypto operations. This is particularly devastating to the New York town which needs to battle the cold during the long winter months.
Ultimately, the crypto mining power consumption drives the town to purchase energy on the open market to keep the lights on. While costs used to be kept low by abundant hydropower, the new crypto community in Plattsburgh is driving prices right back up.
Previously, private citizens enjoyed rates as low as ~2.7 cents /kWh for powering homes and televisions, whereas industrial users averaged five cents/kWh. This is a massive improvement over the national standard of nearly eight cents per kilowatt hour. In real terms, the citizens of Plattsburgh saw an additional ten dollars on their electricity bill in January.
The Cost of Mining
While mining bitcoin used to be relatively inexpensive and possible for hobbyists on personal computers, the increasing difficulty of Bitcoin's Hashrate means that mining is now restricted to large-scale mining centers which include supercomputers and cooling devices to keep their rigs running.

(Source: Blockchain)
These mining centers require a lot of electricity which sends mining operations to places in the world with the lowest electrical costs.
Decentralized Gold Rush
Favorite locations in the past have been China and Iceland, both of which generate low-cost electricity from natural sources. However, after the initial boom in each of these locations, there was a subsequent pushback. The exponential growth in crypto mining in Iceland has prompted the Icelandic energy firm HS Orka to warn that if the mining continues at similar rates, there will not be enough electricity for the general population.
On the flip side, many of these mining projects generate employment opportunities. BTCManager recently reported on Bitmain opening operations in a small Texas town of which would employ over 300 employees from the area
A traditional industry would have an intrinsic interest in creating more value in its community by developing infrastructure and hiring locally.
Public Pushback
In March 2018, the city put a halt to new mining companies while petitioning to increase electricity rates for miners who continued to operate. Their plea for tariffs convinced the New York State Department of Public Service (DPS) were imposed on the cryptocurrency miners.
This move by Plattsburgh is only one battle in a war between public services and crypto mining operations all over the world. The People's Bank of China has started to cut the power from Bitcoin mining operations. Meanwhile, Quebec has attempted to negotiate with crypto mining operations.
Ultimately, issues like this expose the double-edged sword that is decentralized currencies. While there is no central authority to constrain proliferation of wealth, there is also no central authority to tamp down unforeseen, and potentially harmful, novelties.
While national electrical grids are shared, municipalities use taxation to help level the playing field between those who use the most and the least.
If the last several years have proved anything, there will always be new cryptocurrencies attempting to capitalize in the space. This means that crypto mining operations will have to find a separate peace with local municipalities, or purchase their electricity directly from wholesalers.