Plea or life sentence? What to expect from Bankman-Fried trial | Opinion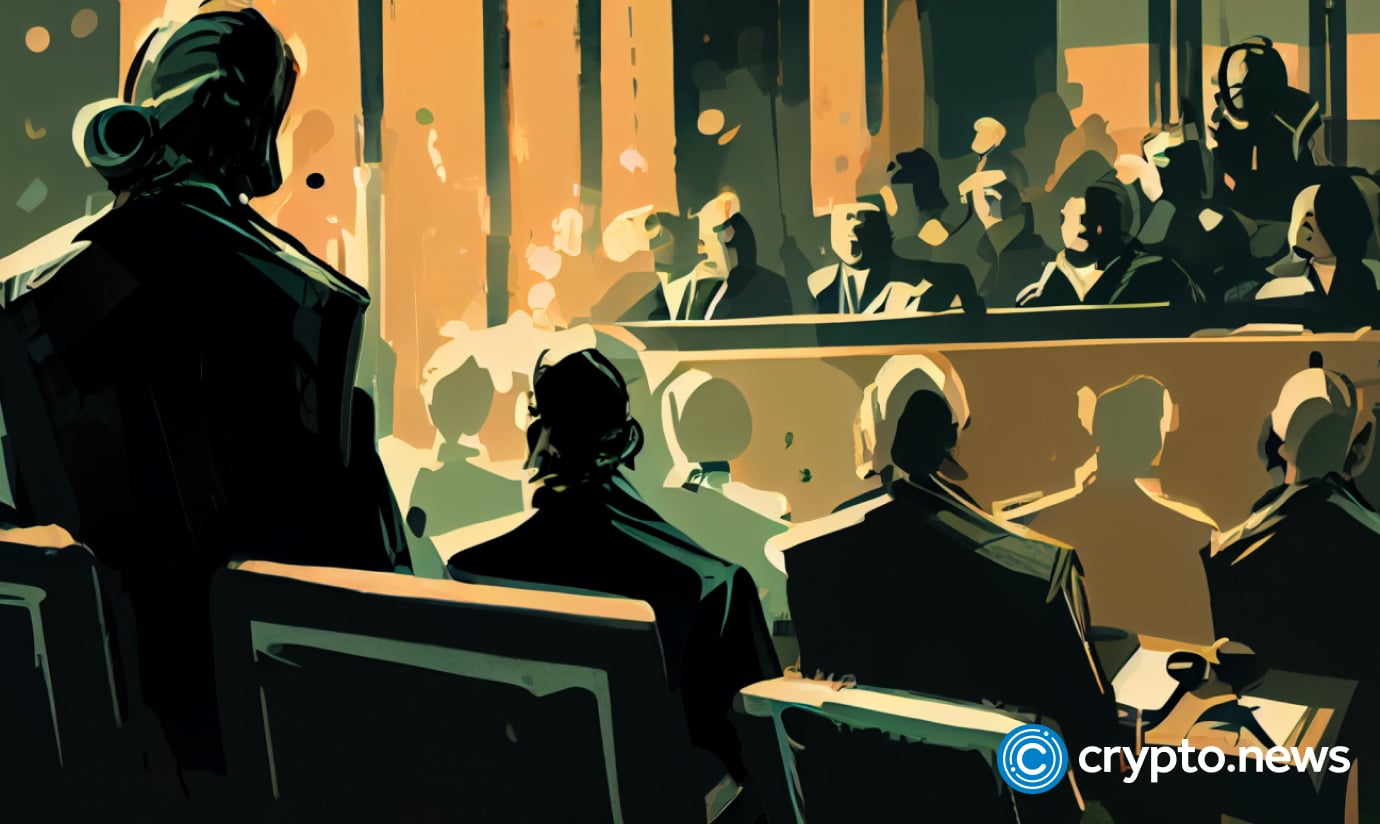 The views and opinions expressed here belong solely to the author and do not represent the views and opinions of crypto.news' editorial.
The Commodities Futures Trading Commission (CFTC), the SEC, and more are looking into Sam Bankman-Fried. But, it is his criminal prosecution in the Southern District of New York that will take precedence.
"SBF," as Bankman-Fried is known by many, has already appeared in court for his arraignment, where there was one key question: guilty or not guilty? In most instances, a criminal defendant at this stage in the proceeding pleads not guilty. Likely to his lawyer's chagrin, Bankman-Fried has loudly maintained his innocence on mainstream and social media. Despite his not guilty plea, he can continue negotiations with the Justice Department and the Manhattan prosecutors, which could result in a deal at any time.
What's next for Sam Bankman-Fried?
Criminal prosecutions have life spans, starting with the investigation. In the case of FTX, the investigation started at least in early November during the cryptocurrency exchange's collapse. 
Investigators, prosecutors, and agents swiftly moved to gather facts and evidence to then present them to a grand jury, which is similar to a trial jury, a group of peers that ultimately decides to deny or approve charges. The decision had already been made that Bankman-Fried will not be detained pending resolution of his case, and so he is out on bail at his parents' Palo Alto, California home.
Federal sentencing guidelines will play an important part in the criminal prosecution of Bankman-Fried, as they do in all such cases. Sentencing guidelines oftentimes drive outcomes.
To be sure, while the federal sentencing guidelines used to be mandatory for judges, the Supreme Court ruled it unconstitutional for the legislative or executive branch to handcuff the judiciary, arguing judges should be their own decision makers. Most judges follow the sentencing guidelines, which look at charges, the amount of fraud involved, and more.
In the case of FTX, we have seen many numbers. $8 billion has been floated around. The federal sentencing guidelines recommend life in prison for Bankman-Fried. Therefore, if Bankman-Fried goes to trial and there is a guilty verdict, he could receive a life sentence. The only way Bankman-Fried might annul the sentencing guidelines would be to plead guilty and cooperate with the government.
Will Bankman-Fried strike a plea?
Over recent months, investigators and prosecutors have surely attempted to build an airtight case with the best evidence they can gather. They've poured over transaction data and thousands of documents, including emails, Slack messages, text messages, etc.
But, the best evidence they've secured are the witnesses, who can put a jury in a specific place at a specific time and tell a story. Part of a prosecutor or trial attorney's job is to take complex ideas, the inner workings of a nontransparent financial institution, and make them relatable to the jury—witnesses help with that task.
Unfortunately for Bankman-Fried, two senior executives from FTX are working with authorities. Former Alameda Research and FTX executives Caroline Ellison and Gary Wang pleaded guilty to criminal charges related to FTX's multi-billion dollar fraud. They will play a big role in the government's case, revealing details to which they were privy due to their roles. 
Bankman-Fried can cooperate in ways other than revealing what happened behind the scenes at FTX. Prosecutors sometimes take a victim-centered approach, which focuses on making victims whole. Perhaps, Bankman-Fried can point prosecutors in the direction of funds to make people whole or provide law enforcement with tips that help in other cases in order to minimize his sentence.
If Bankman-Fried chooses to plead guilty and take a deal, prosecutors will need to strike a fair balance. Even if they plead guilty, people need to be punished, particularly for stealing billions of dollars. 
Prosecutors would likely ask Bankman-Fried to plead guilty to at least one of the most serious charges and then will go to the judge for a downward departure, which entails asking the judge to depart from those federal sentencing guidelines based on substantial assistance to the government.
A witness will have accepted responsibility, helped the prosecution, and made an effort to help with restitution for victims. A downward departure request from a prosecutor might be ambiguous, and merely a request for a judge to use his or her discretion, or it might be very specific, asking for some amount of time.
Regardless of whether he pleads or is found guilty, every aspect of Bankman-Fried's life will come out at sentencing, and a judge might take into consideration age, health issues, and more. Victims, too, will have their say in the form of a victim impact statement, either in writing or in court. That Bankman-Fried is so young might work against or for him.
It's tough to predict outcomes in criminal cases. But, as the evidence against SBF becomes clearer, the former FTX CEO might lean towards pleadin to take life in prison off the table. 
About the author: Kadan Stadelmann is a blockchain developer, operations security expert and Komodo Platform's chief technology officer. His experience ranges from working in operations security in the government sector and launching technology startups to application development and cryptography. Kadan started his journey into blockchain technology in 2011 and joined the Komodo team in 2016.