Polygon, Alchemy, Signum Capital, Others are Now Polkastarter (POLS) Council Members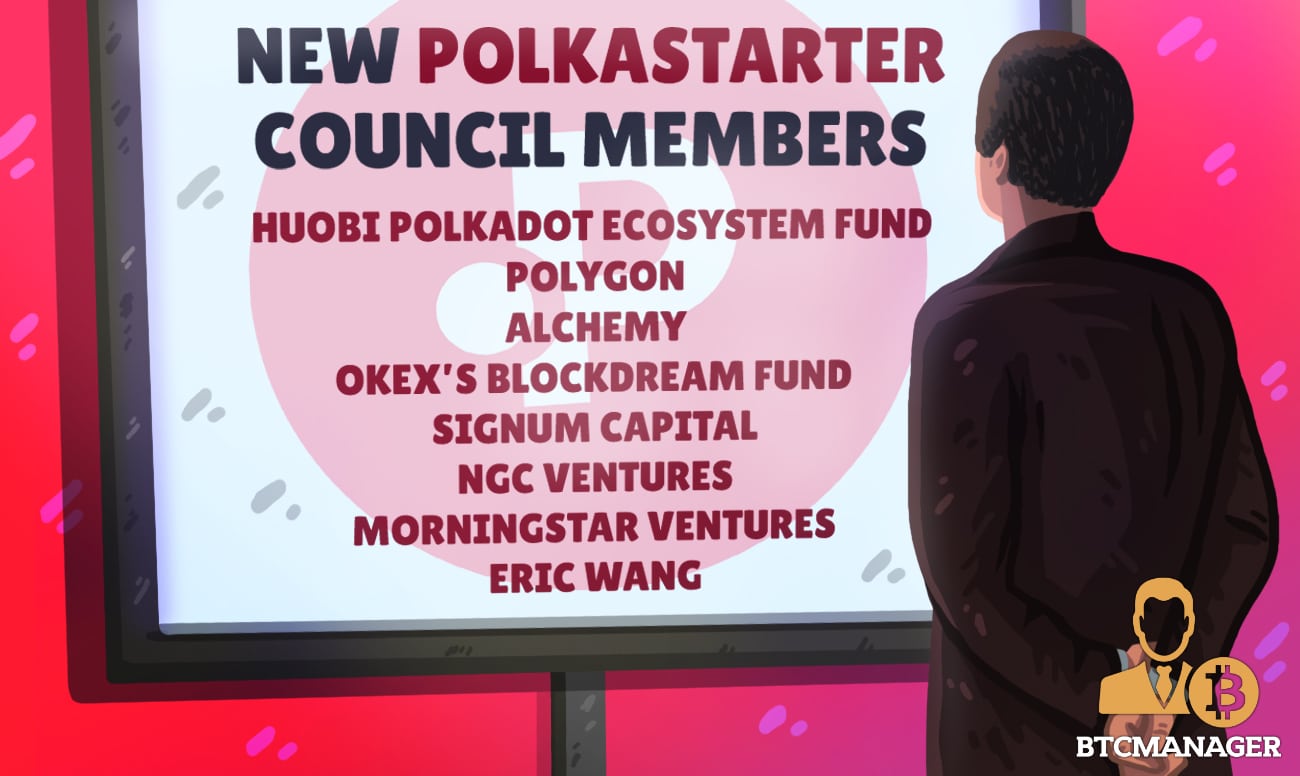 Polkastarter–a decentralized DEX and auctioning platform on the interoperable smart contract platform Polkadot, has announced new council members, including Eric Wang who is the Ecosystem Development Lead at Parity Technologies, an update on Apr 7 reveals.
8 New Polkastarter Council Members
Together, Polkastarter council members have over 250,000 followers across the world.
They join other four council members, including Moonrock Capital and Digital Finance Group (DFG).
They all share the same crypto vision, chosen meticulously with the assurance that they will help grow Polkastarter and contribute positively to the Polkadot ecosystem.
Specifically, these new members are independent crypto funds and established projects who strongly believe in blockchain's revolutionary power.
They are Huobi Polkadot Ecosystem Fund—a newly launched crypto fund meant to help in developing projects in Polkadot, Polygon—previously Matic—a solution that's actively helping scale Ethereum, OKEx—Blockdream Fund—a wing affiliated with OKEx—a global crypto exchange enabling the trading of billions of dollars of digital assets, Alchemy—who power over 70 percent of Ethereum dApps helping transact $15 billion on-chain transactions, Morning Star Ventures—a serial crypto investor with a diverse portfolio comprising successful blockchain projects, NGC Ventures—investors of among many projects, Reef finance, and Signum Capital behind bzX DEX and others.
Commenting, Alchemy Capital CEO Nikil Viswanathan said:
"By joining the Polkastarter council, we hope to further improve the lives of developers in the space. We see IDOs as the next evolution of democratizing access to capital for projects that are fundraising. This new fundraising model offers better liquidity, open and fair trading which ultimately accelerates project launches."
A Decentralized Way of Crowdfunding
Their role is to attract only the best blockchain projects seeking to raise funds from the dual platform. Polkastarter has been gaining traction in recent days, helping over a dozen projects raise hundreds of dollars in a decentralized, private, and open manner.
Already, since April, these council members have helped several projects raise funds. Besides, they have received over 6.5k ETH from 80 pools controlling assets worth over $2 billion.
For a project to raise funds via the Polkastarter IDO, it must receive support from at least 60 percent of Polkastarter Council Members. These members must, in return, hold at least five percent of POLS' total supply. POLS is the utility token in the Polkastarter ecosystem.
As BTCManager reports, Tether (USDT) will launch on Polkadot and Kusama.