PoolinWallet to Resume Withdrawals after Facing Liquidity Issues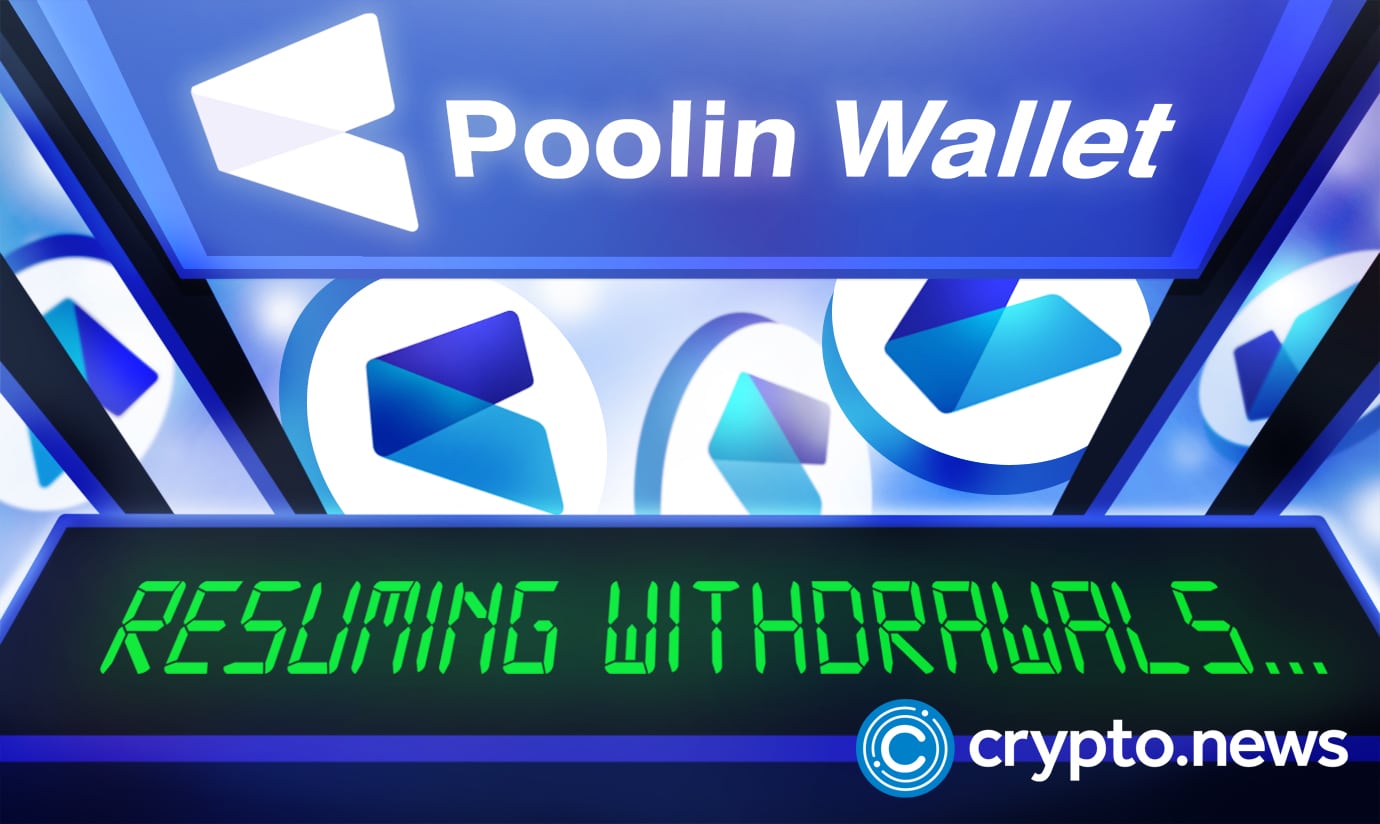 PoolinWallet plans to execute tireless and promising adjustments of products and services to resume normal operations after suspending the transactions due to liquidity issues. Withdrawals were suspended on September 5th, 2022, making investors panic and turmoil.
According to a recent post by PoolinWallet's official medium account, the mining firm takes all necessary steps and precautions to ensure all liquidity issues are sorted. The measures will also aid in preventing another liquidity issue from occurring in the future.
Suspension of PoolWallet Services
The PoolinWallet team declared that its main objective is to resume withdrawal transactions of as many tokens and coins as possible in the shortest time possible. According to the PoolMining team, this immediate action has forced PoolinWallet's team to suspend other PoolMining operations, including Trade and Earn services.
The team also announced that the Trade and Earn feature would be out of service until the withdrawal issue has been successfully solved. PoolinWallet will suspend the deposit of new products to the mining pool. Meanwhile, all orders from end-users of Flexi Earn, Fixed Earn, DeFi, Smart Earn, and Gold Range (to mention but a few) will be delivered to the respective asset account.
Issuance of 'IOU' Tokens
PoolinWallet plans to issue I Owe You (IOU) tokens to the users affected by the suspension of withdrawals. PoolinWallet emphasized that the issuance of these IOU tokens will be conducted in an organized manner. The mining pool firm also says it will issue six IOU tokens: IOUBTC, IOUETH, IOUUSDT, IOULTC, IOUZEC, and IOUDOGE. IOU tokens represent the users' BTC, ETH, USDT, LTC, ZEC, and Dogecoin holdings.
PoolinWallet will issue these 'I Owe You' tokens after calculating balances on the wallets of all native users in the ratio of 1:1.
The wallet provider stated on the post that all deposit transactions that users will conduct after September 15th, when PoolinWallet will share the IOU tokens with the selected wallets, will not be affected by the withdrawal suspension. These deposits will also not face any changes that are to be brought about by the IOU system.
IOU tokens will be standard ERC-20 tokens that PoolinWallet will issue to native users via the Ethereum Blockchain. The information on the token symbol and token decimal is yet to be announced by PoolinWallet.
PoolinWallet suspended its withdrawals due to liquidity issues. The team has promised to try, by all means, to prevent the suspension of transactions e to liquidity issues in the future. To overcome this, the team has proposed several liquidity remedies, including; looking for new investments, equity-debt swap transactions, and liquidating assets. Once carefully implemented, these liquidity solutions will offer capital protection and security to small and medium-scale investors in the mining pools.
PoolinWallet's Future
PoolinWallet has grown up the ranks to be one of the biggest cryptocurrency mining pools in the world in terms of users and market capitalization. The real question remains, will PoolinWallet reforms manage to overcome liquidity issues in future?