Premier Belarus Bank to Launch Crypto Exchange Despite Bear Markets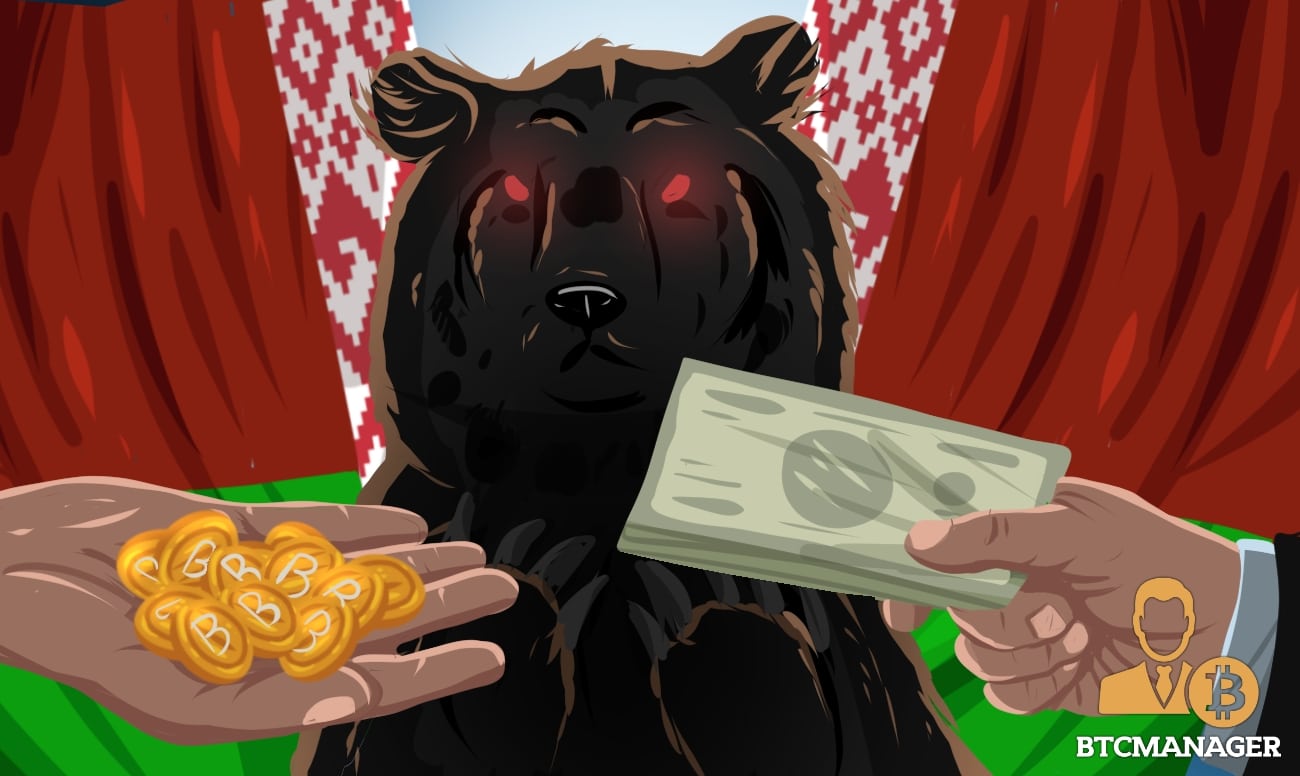 Belarusbank, the largest bank in Belarus, has reportedly revealed plans to launch a cryptocurrency exchange regardless of the ongoing crypto winter that has triggered more than 80 percent drop in the price of bitcoin, this according to local news source, BelTA, January 28, 2019.
Bullish Bank
According to Belarus 1 television channel, BelTA, the chair of the board of Belarusbank, Viktor Ananich has revealed that the bank is very much interested in launching a cryptocurrency exchange in the state.
At a time when a vast array of banks across the globe have digitized their processes, significantly reducing paperwork with distributed ledger technology (DLT), the official has reportedly made it clear that digitalization is a top priority project for the bank this year, though he failed to state whether it would integrate blockchain technology.
However, the bank says it's collaborating with several telecoms service providers in the region to enable it to expand its range of services, including the provision of virtual debit cards to customers shortly.
"We are considering the possibility of establishing a digital assets exchange,"
Ananich said, adding,
"Digitalization-related projects will be virtually exclusive in nature."
Ananich further declared that the Belarusbank is determined to keep up with the fast-changing trends in the banking sector and as such it's taking its digitalisation project very seriously.
Large Firms still Betting on Bitcoin?
At a time when the bear markets have forced a handful of cryptocurrency-based firms to lay off a significant number of their workers, with some others shutting down operations entirely, Belarusbank's decision to venture into the cryptospace appears as a tall ambition, however, the firm is not the only one betting on cryptos.
Earlier in January 2019, reports emerged that TradeStation Group, the United States subsidiary of Monex Group, a highly reputed Japanese financial services firm, announced plans to launch its crypto services later in 2019.
As reported by BTCManager on January 2, 2019, Bakkt, the digital assets platform for physically-delivered bitcoin futures contracts established by Intercontinental Exchange (ICE), raised a whopping $182.5 million in its funding round and the team has made it clear that operations will commence shortly.
On January 21, 2019, Switzerland's Falcon Private Bank announced that its clients can now carry out direct transfers of bitcoin and some other digital assets straight from its proprietary "segregated Falcon wallets" available to both institutional and individual investors.