Crypto Exchange ShapeShift Lays Off 37 People Amid Crypto Winter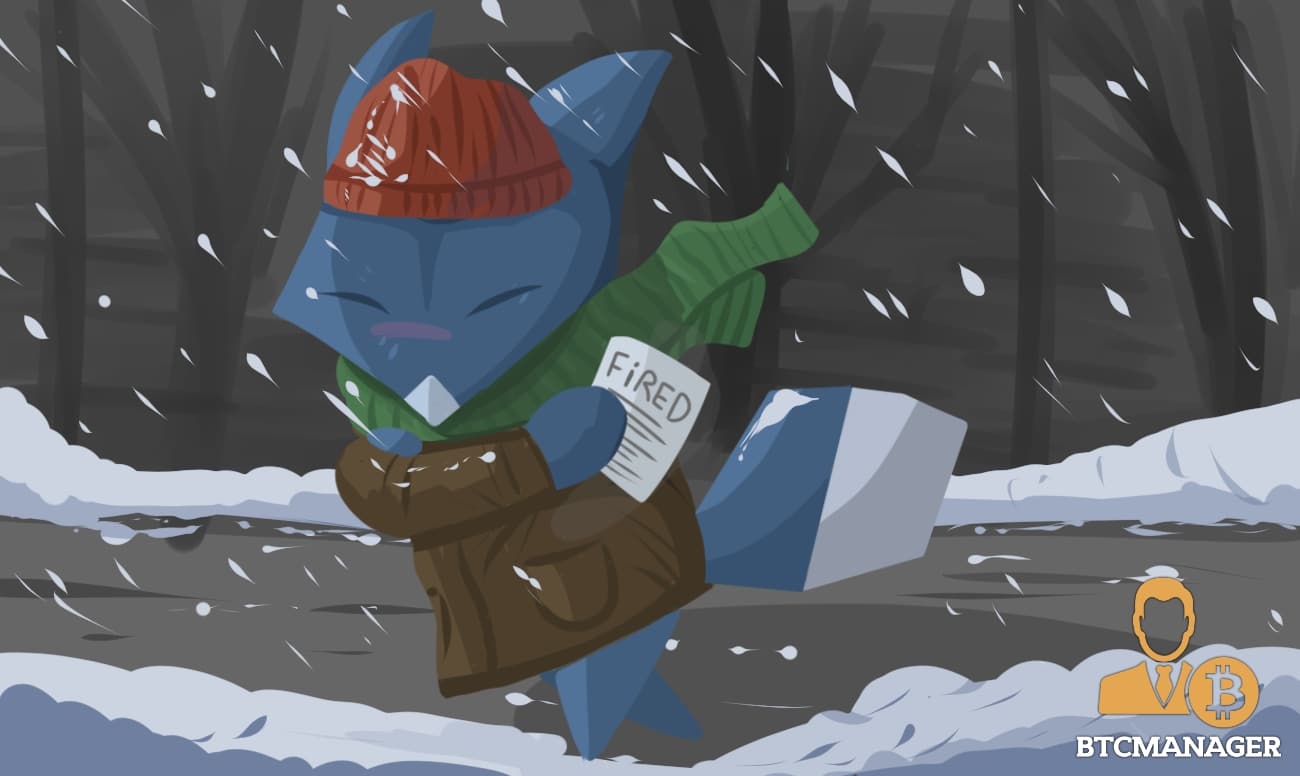 On January 8, 2019, Swiss cryptocurrency exchange ShapeShift reportedly laid off 37 employees, citing a tough market climate according to the exchange's CEO Erik Voorhees.
Crypto Winter Hits ShapeShift
Another business in the crypto industry has suffered from the prolonged crypto winter that has slowed its growth since November 2018. ShapeShift, a Switzerland-based cryptocurrency exchange, has laid off a third of its team in an effort to survive the crumbling market.
Erik Voorhees, the exchange's chief executive, announced the news on Twitter on January 8, 2019. Accompanying the announcement was a link to a Medium post from the company, where Voorhees discussed the "missteps and lessons" the company learned from the ordeal.
Voorhees said the company's staff cuts were a necessity due to the latest bear market cycle and a string of bad decisions made regarding the company's projects. "Here's the lesson we learned: regardless of any particular project's marketability, they were pulling our attention in too many directions," Voorhees said.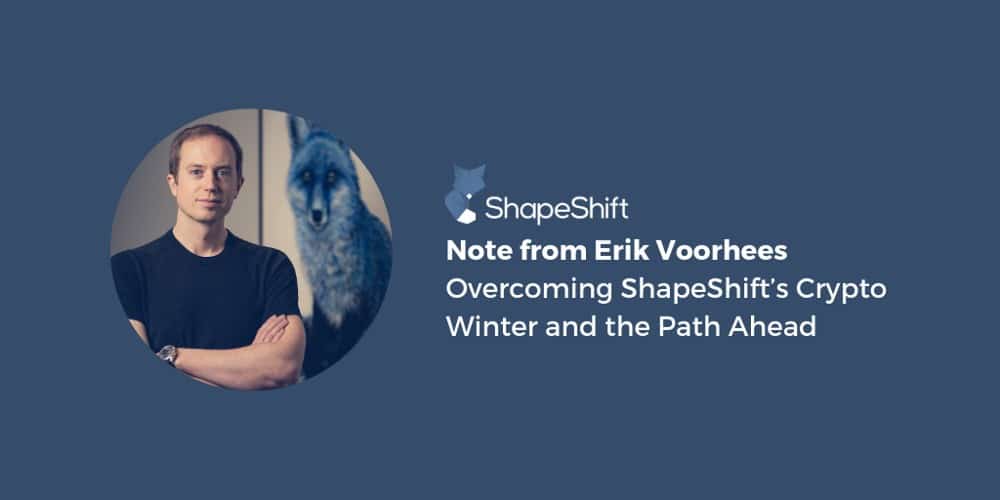 (Source: Medium)
The lack of direction among its staff caused a significant financial strain on the company and diverted attention away from ShapeShift's core product: Its digital asset exchange.
What Caused ShapeShift's Problems?
While ShapeShift's struggles might have come as a surprise to its executive team, it's not a rare occurrence in the crypto industry. Riding the market's ascents enables crypto companies to achieve unprecedented growth; ShapeShift itself grew 3,000 percent in 2017 alone.
However, market downturns also mean a tough fall, something very few companies manage to survive. The company also divided its focus on too many products, as their marketability was too good to miss out on.
This brought on an array of legal and customer issues, which caused many of the company's most valuable API partners to leave. ShapeShift's executive also struggled with its growth, as the number of their employees grew faster than their understanding of how to manage them. According to Voorhees, the company experienced a 100 percent growth every month throughout 2017 and into 2018, which made it seem as everything was going well.
ShapeShift's isn't alone in its woes, either. Back in December 2018, the South China Morning Post reported that Huobi, one of the world's largest Bitcoin platforms, cut much of its staffers. Bitmain, the world's largest mining rig manufacturer, also planned on undergoing "adjustments" to their staff this year.
ConsenSys, the Ethereum-focused startup incubator and blockchain technology conglomerate, had also been rumored to plan significant cutbacks to its staff.