Proof of Keys Celebration Encourages Individuals to Take Control of Their Digital Assets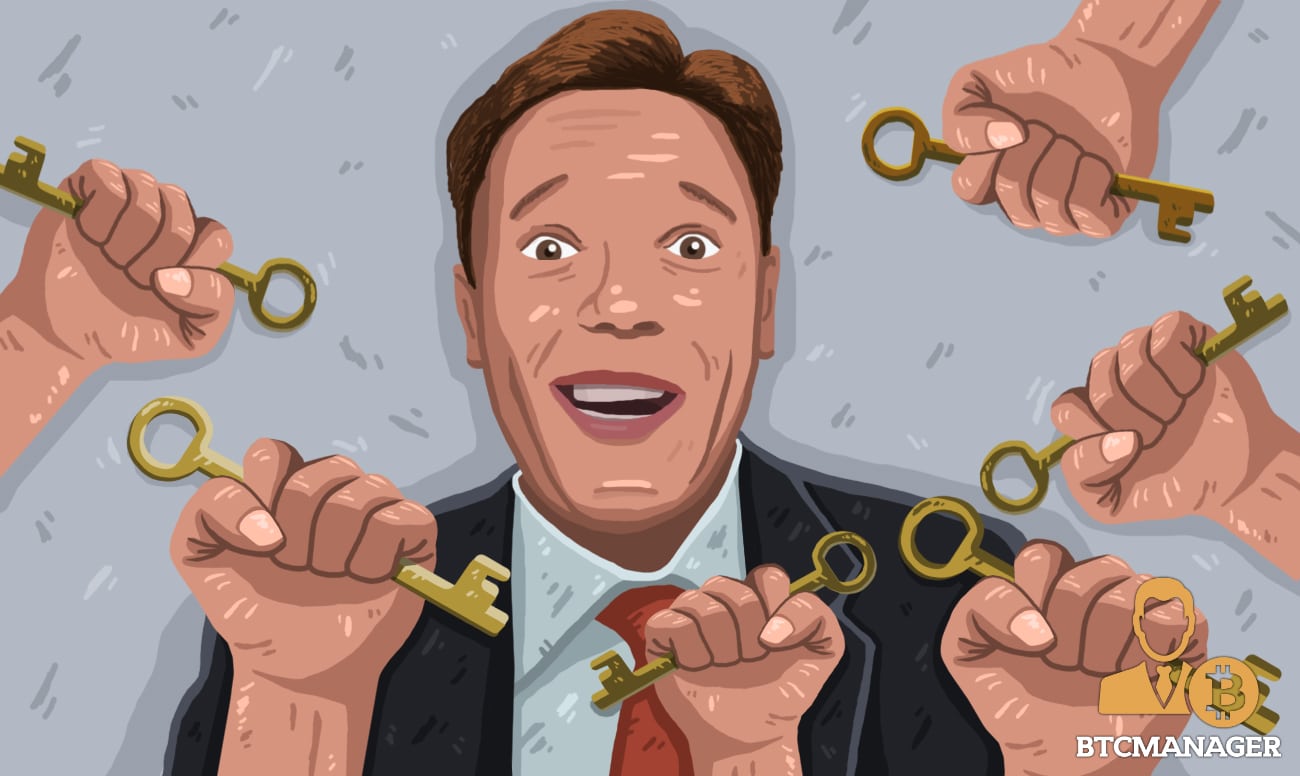 The Proof Of Keys Celebration hosted on January 3 is encouraging members from the Bitcoin community to demand and take possession of their bitcoins currently held by trusted third parties. According to the Proof of Keys video uploaded on December 9, 2018, Trace Mayer, the host of the Bitcoin Knowledge Podcast, is keen to make the Proof Of Keys an annual Bitcoin tradition that will help users declare their monetary sovereignty.
Celebrate Bitcoin by Withdrawing Bitcoin to Your Wallet
According to the Proof Of Keys website, the Proof Of Keys Celebration is held on January 3 because it marks Bitcoin's Genesis Block, the first block to kick off the cryptocurrency industry.
Throughout the Youtube video, Mayer emphasized the term "Not your keys? Not your Bitcoin," a quote previously mentioned by Andreas Antonopoulos a best-selling author, speaker, and educator for the cryptocurrency industry. Mayer noted that everyone in the cryptocurrency industry should remove their tokens off third-party providers like Coinbase, Bitpay, and Xapo.
Not only are these services susceptible to hacks, by storing any cryptocurrency tokens on these platforms, the token could also be renamed to something else or replaced with a new altcoin, after a hard fork event.
Mayer noted that the event is an important annual celebration, especially for newcomers into the cryptocurrency market. He believes that the community should test people, exchange, corporations, and other services by removing their bitcoins. While the simple test may cost a few transaction fees, Mayer argued that the Proof Of Keys event would help prove possession and will strengthen the network consensus.
Putting the Power back into the Hands of the People
According to a Reddit Thread on r/bitcoin, Reddit user gnarfler also believes that everyone in the community should move their cryptocurrency tokens off cryptocurrency exchanges. Reddit user Luccio agreed and mentioned that the purpose of Bitcoin was to place the power back into the hands of the people.
While it's uncertain what cryptocurrency exchanges do with the tokens held in their wallets, Luccio mentioned that exchanges like Coinbase might be selling these tokens to Bakkt, who may even sell them to millions of others which will inflate the price. Luccio used the example of modern-day banking to highlight why it's important for everyone in the community to take responsibility for their tokens, get a private key, and gain ownership over their coins.
Although it may require a bit of research and understanding to secure one's cryptocurrency tokens, Mayer provided clear recommendations. These include Bitcoin Core for network consensus, Armory for private keys, Glacier Protocol for operational procedures, and Purism, for high-quality, secure computers and software.