ProShares Bitcoin Futures ETF to Start Trading on Tuesday on NYSE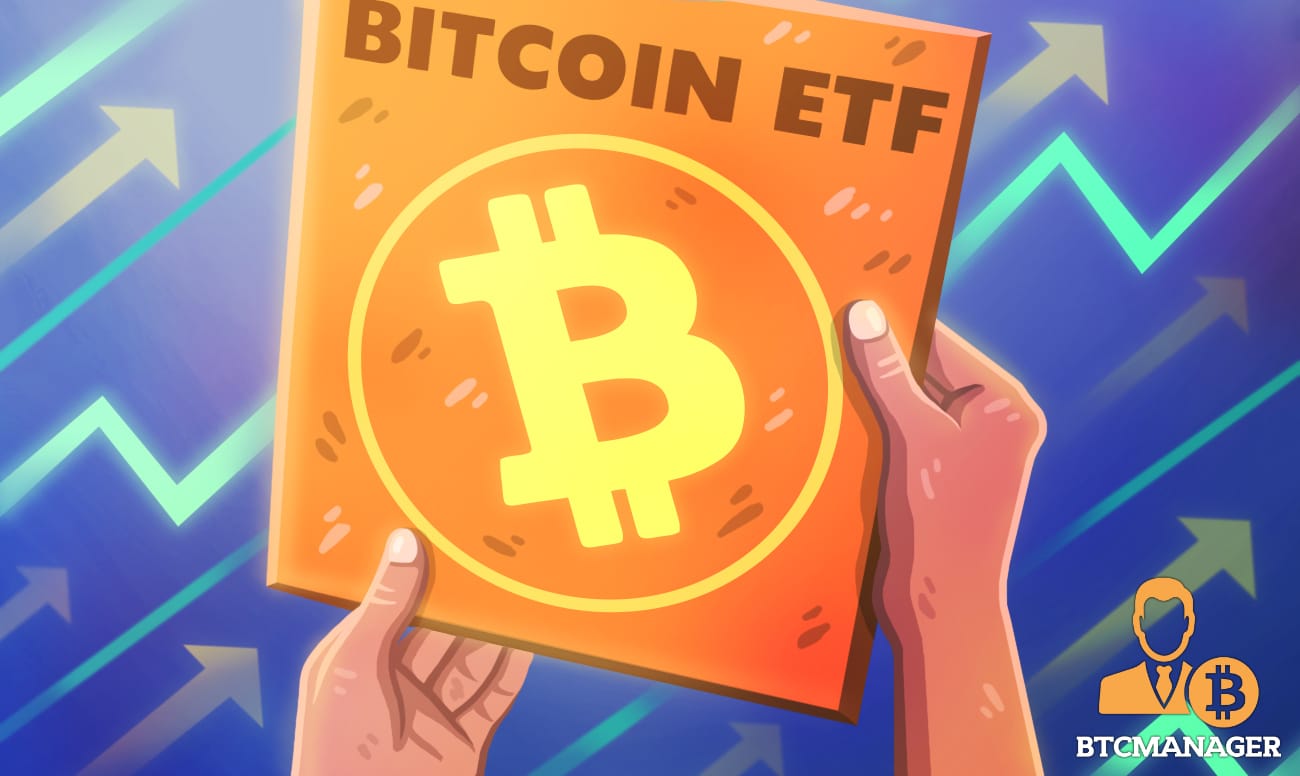 ProShares have announced the launch of its Bitcoin ETF (Exchange-Traded Fund), which is set for tomorrow, October 19th. As reported by New York Times, the ETF will officially trade on New York Stock Exchange (NYSE). On Friday, the U.S. Securities and Exchange Commission (SEC) gave the green light.
Bitcoin Comes on Board
It is a milestone for the crypto industry as the ETF starts trading on NYSE. In recent weeks Bitcoin has approached an all-time high of $60,000. It follows the enthusiasm amongst traders with the anticipated historical moment.
ProShares firm told DealBook about launching the long-awaited ETF. They stated that the ETF would give investors exposure to trading Bitcoin without holding the actual crypto. The trade occurs through an ordinary brokerage account. ProShare's CEO Michael Sapir Said that investors would remember 2021 for this milestone.
The ETF offers convenience to investors curious about Bitcoin yet hesitant to invest directly. For over a decade, developers and investors sought to launch the Bitcoin ETF. However, SEC met them with hindrances, delays and criticism concerning a decentralized currency. Additionally, the SEC rejected the majority of the proposals presented.
Bitcoin Futures ETF Reception
As reported, the Bitcoin ETF lacks in segments some purists would require. The majority of investors require that the ETF establish a fund to hold crypto directly. Recently the SECs chair Gary Gensler suggested the institution would allow ETFs based on BTC futures. Additionally, it would consider Bitcoins Price fluctuations rather than the coin. 
SEC declined to announce ProShare's Bitcoin ETF approval based on the Chicago Mercantile Exchange (CME). However, the firms' final approval by the SEC has been launched on the NTSE. The absolute prospects are met with no opposition ahead of its deadline. Following that, the firm readies itself for official trading tomorrow. 
Sapir stated that Bitcoins actual value is hard to say. That is because market references vary from one exchange to the other. However, the majority of experts believe features on CME reflect an accurate Bitcoin market. 
BTC Futures Adoption Heating Up
Positive criticism has already flooded the market. The head of Exchange Traded Products at NYSE, Douglas Yones, said that the step was exciting but not the last. He told DealBook he foresees a future where more crypto-based ETFs are approved. Following Coinbase crypto exchange going public, tomorrows' ETF launch seconds milestones for the industry.
Also, Grayscale follows in line to get its ETF approved after years of serving ascribed investors. However, critics remain cagey of cryptocurrencies and related products, as do regulators. Despite that, the digital asset craze in 2021 has achieved a high-end success rate.