PwC Acknowledges "The Future," Set To Launch Blockchain Auditing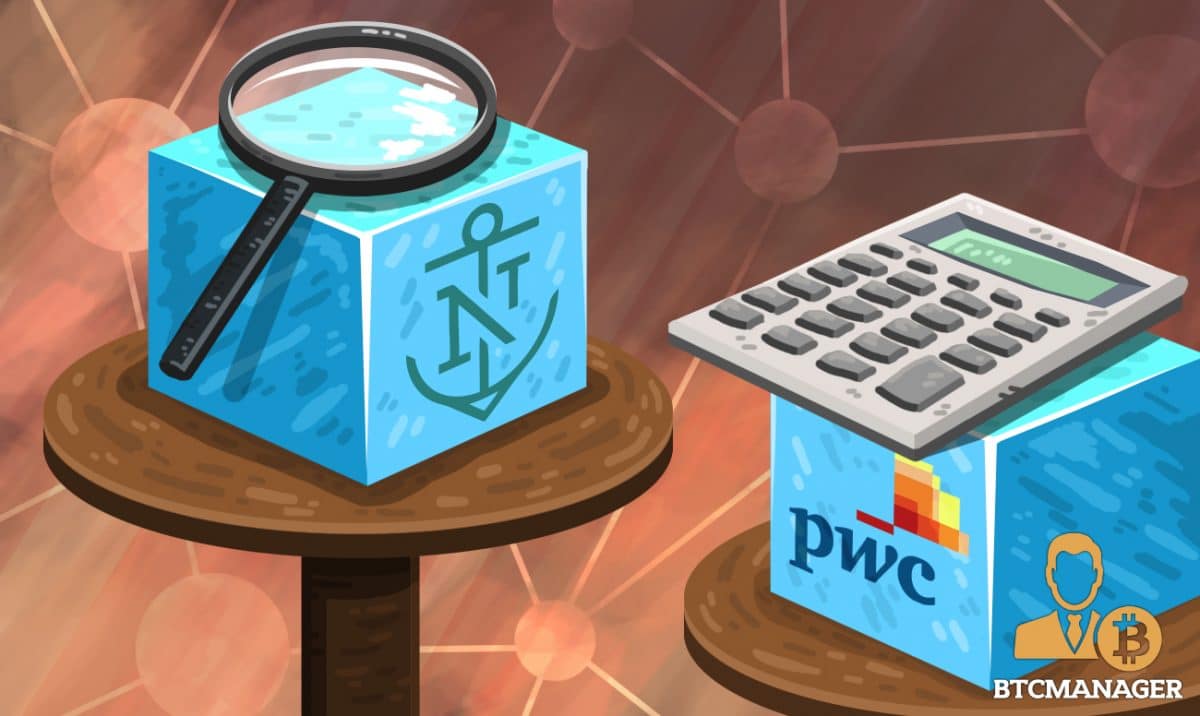 On March 19, 2018, the "Big Four" accounting firm PWC and Northern Trust, a U.S custody bank, have jointly announced the release of new tools to give private equity fund auditors fast access to data stored on its private blockchain. The move effectively lays the foundations for large-scale adoption of blockchain-based platforms by traditional businesses.
Expanding a Client Base with Innovation
A formidable user base for the platform exists, as Northern Trust handles over $78 billion in private equity assets. Industry players like Blackstone and Carlyle Group are among its list of clients.
Running on the enterprise-grade version of Hyperledger Fabric, the private equities platform is protected using hardware security modules, enabled by IBM's blockchain platform.
In the traditional process, periodic reports are released by a fund manager, which results in a significant waiting period for clients. Using the new tools, auditors will get any information about the equities almost immediately.
The president of Northern Trust, Pete Cherewich, said:
"Our strategy was to continue with the one customer and to continue to build out from a minimum viable product to a more robust application. What we're doing now is finishing off the complete application, then we'll start rolling out to our existing clients and new clients to the start of next year, or middle of this year."
The new capabilities shall be a means to attract new users and clients, as currently, only one Northern Trust client, the Swiss investment manager Unigestion, is using the blockchain platform.
How Do The Tools Work?
The Northern Trust Audit tools, in partnership with PwC, start off by giving auditors access to a specially designed node on the bank's permissioned blockchain.
Auditors using the software shall be able to view read-only files in near real-time when shares are bought and sold between general and limited partners. To complete the audit process, the auditors can transfer relevant data into their systems, as the capital gains are calculated.
Permission to audit the various funds will be controlled by smart contract technology for which Northern Trust says it has a patent pending.
"We as an industry need to keep our margins and keep going forward," said Cherecwich, continuing:
"While this may look scary because it makes an audit go forward more efficiently, I think that audit firms should embrace this because it lets them do their jobs cheaper."
Is Blockchain The Future Of Audits?
The immutability and transparency of blockchain have long proven tempting attributes to innovation-minded accountants. All big four firms have released individual reports about using the technology for auditing, as well as defining the role it could play in the future.
Further explaining how the Northern Trust platform fits into PwC's broader plans, a partner at the firm, based in Guernsey, Nick Vermeulen, said in a statement:
"Our ability to directly access distributed ledgers such as the one within the Northern Trust system will allow us to build upon our own blockchain investments."