Pyth Network's High-Fidelity Data Feeds Now Available on Ethereum and Optimism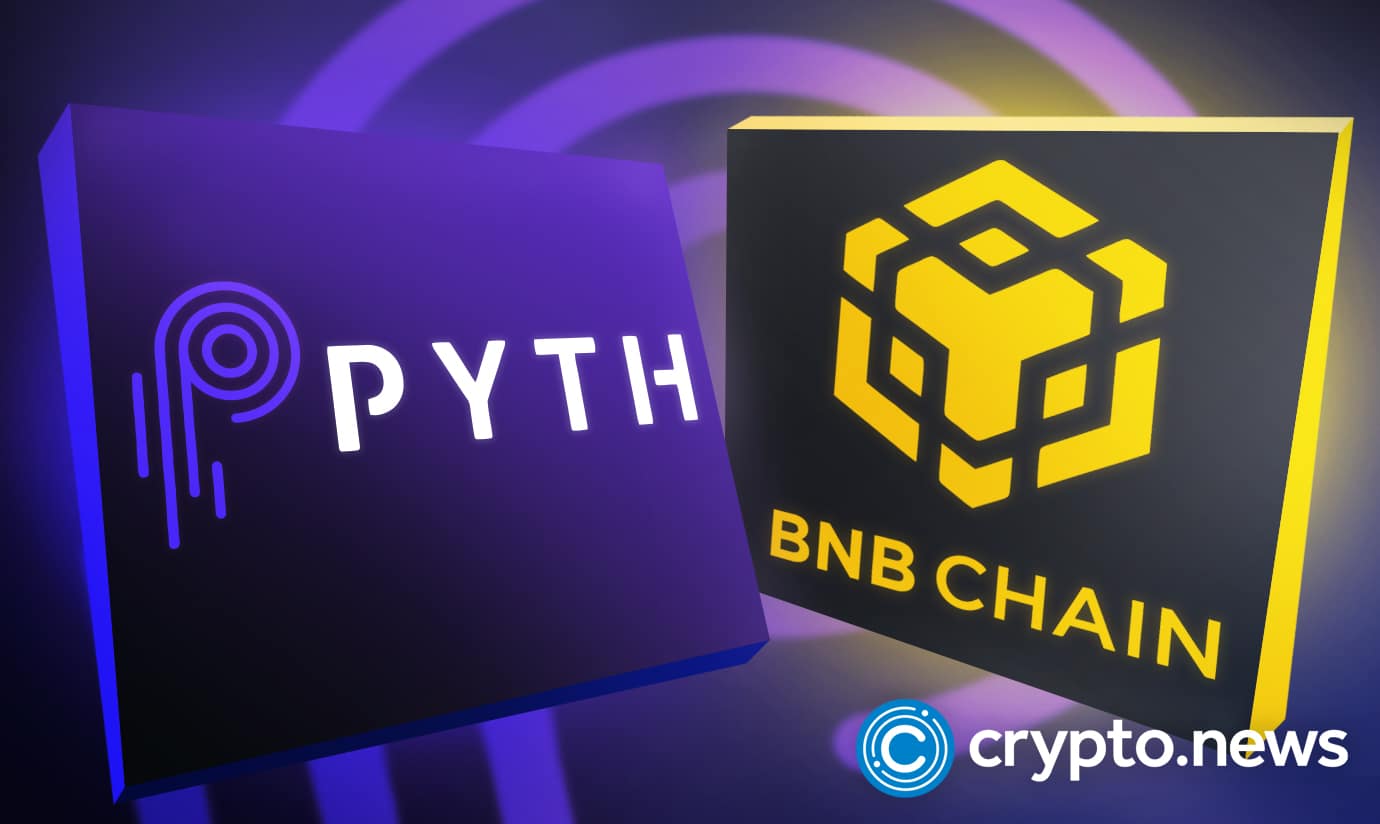 The Pyth network has announced that its high fidelity (HiFi) data feeds are now available on the Ethereum (ETH) network and Optimism (OP). Blockchain developers building decentralized applications (dApps) on both platforms can now access Pyth's HiFi data feeds directly, according to a press release on November 1, 2022.
Pyth Data Feeds Now Live on Ethereum and Optimism
Pyth network, a first-party specialized oracle solution designed to offer users latency-sensitive financial data, has announced that its high-fidelity (HiFi) data feeds are now available on Ethereum, the world's number one smart contracts blockchain network, and Optimism (OP), a layer-2 scaling solution for Ethereum.
Pyth network is dedicated to gathering accurate data from reliable real-world sources and publishing them on-chain, in a tamper-proof, decentralized, and self-sustainable environment.
With Pyth network's HiFi data feeds now live on Ethereum and Optimism, the team has made it clear that programs and smart contracts on these networks can permissionlessly request for and utilize Pyth's 80+ data feeds for equities, commodities, foreign exchange pairs, crypto assets and more.
Pyth Delivering High-Quality Data
Home to more than half of the thousands of decentralized applications (dApps) currently on the market, with more than 600,000 active users interacting with its solutions on a regular basis, Ethereum has maintained its position as the number one blockchain for dApps over the years.
Commenting on Pyth network's integration on Ethereum, Mike Cahill, Director of the Pyth Data Association, said:
"Ethereum is among the earliest and most prominent blockchains in existence, which is one of the many reasons why this integration is significant. We are excited to officially join the Ethereum and Optimism ecosystems as we continue to equip developers with high-quality data and enable a wide range of new dApps that are powered by Pyth."
With blockchain developers continuously rolling out new dApps and highly functional solutions designed to accelerate Web3 adoption, the need for robust data feeds oracles like Pyth network is now crucial more than ever.
Pyth network boasts more than 80 leading financial market participants who publish highly accurate data pertaining to crypto, equities, precious metals, and more, with 400ms update frequencies.
While Pyth network is a relatively new oracle solution as compared to Chainlink (LINK) and some others, the former is already establishing itself as a formidable force in the Web3 space, as a good number of notable projects, Ribbon Finance, Lido, SOMA finance, Flexa, Infinity Exchange, and more, now work with Pyth.
Julian Koh, Co-Founder of Ribbon Finance, said:
"We are excited to use Pyth for Ribbon Vaults. It is extremely important that expiry prices for our vaults have high levels of precision. Pyth helps to ensure that the options contracts that our vaults trade expire at the correct levels."
With the latest integration, Pyth network data and price feeds are now available on four major networks, including its native Solana blockchain, BNB Chain, and Aptos, with the team putting preparations in top gear to deploy it across more chains.