Qtum is Running from Google Cloud Servers, Operation Costs Shrinks 30%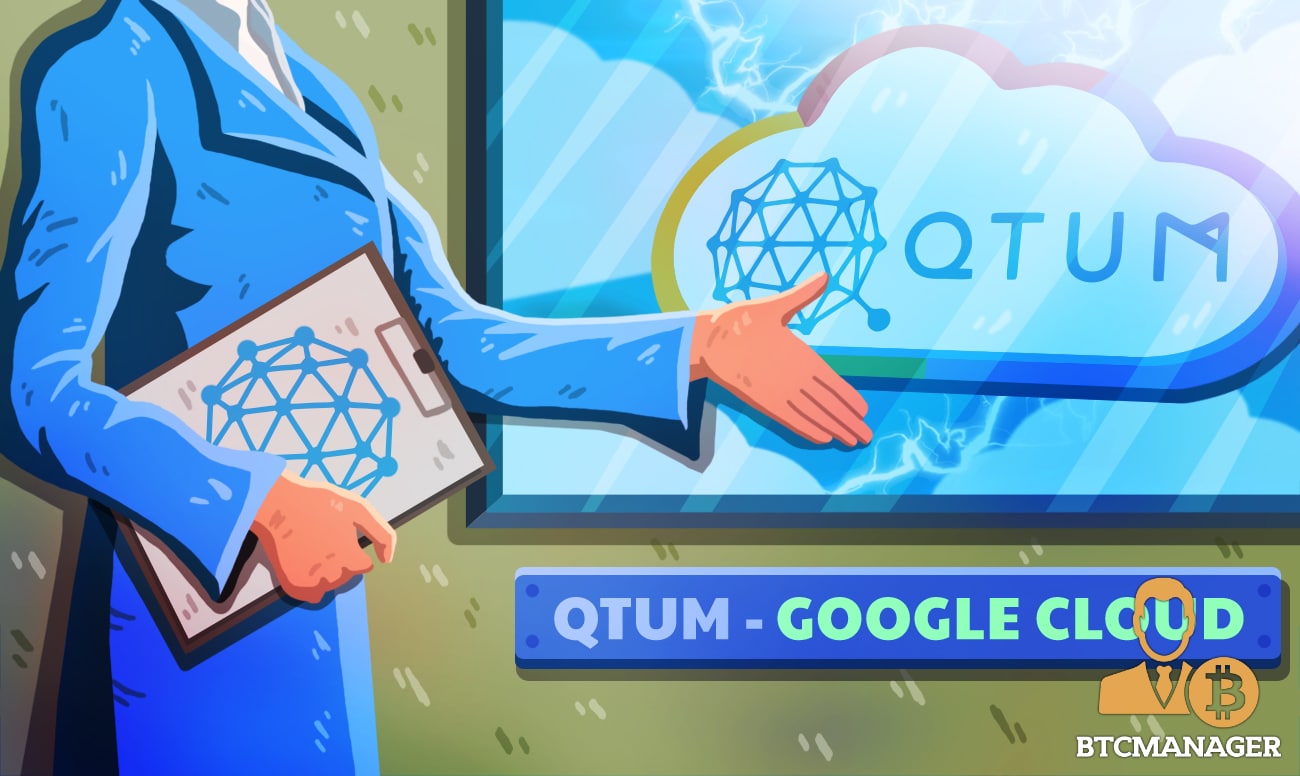 Qtum, a project focusing on simplicity and superior client experience, is now running from the Google Cloud infrastructure distributed across the United States, Hong Kong, and Europe. 
Leveraging the Google Cloud
Roughly a year after announcing and launching a proprietary software that could cheaply run on the cloud server, Qtum now says the cost of node deployment has been significantly slashed. 
Specifically, the blockchain project uses Google's BigQuery for tracking transactions from within the Bitcoin blockchain. 
Besides, they also leverage the Compute Engine to host template pre-installed with services used to build new nodes, there is further enhancement of efficiency to processes that support smart contract development from Qtum's marketplace offering first introduced in 2018. 
The Qtum marketplace allows developers to develop and run smart contracts.
Saving Costs and Time
In an update, the blockchain project said with the falling cost of node operating, update publication times have also been reduced from two weeks to four days while users can now easily track Bitcoin movements.  
Notably, by allowing node operators to launch directly from the Google Cloud, related costs have shrunk by 30 percent compared to when using other providers. At the same time, data transfer bills—costs related to on-chain tracking costs, is down 18 percent.
Commenting, Miguel Palencia, the Chief Information Officer of Qtum said:
"Overall, Google Cloud saves us effort, headaches, and money—and we haven't seen any downtime on our main website for a long time. We believe Google Cloud will continue to play a major role on our platform and everything we are going to be running in the future."
Qtum said they turned to Google Cloud to meet the network's stability, operational costs, data processing, and analysis requirements. 
Advising their move was the flexibility and robustness offered by Google, specifically, its dedicated fiber network connectivity.
Focus on Gaming, Social Networking, Finance, and IoT
The ambitious project wants to expand blockchain use cases into potent sectors like finance, gaming, the Internet of Things, as well as social networking. 
Qtum cites the transformative nature of blockchain and how it can be integrated into businesses, changing their fortunes. 
Gartner forecasts that blockchain will generate $3 trillion in value for businesses by 2030. A 2018 survey by PricewaterhouseCoopers (PwC), one of the big four audit firms, said besides reducing operation costs and enhancing efficiency, blockchain introduces an unparalleled level of product traceability largely because of its transparent nature. 
As BTCManager reported, Google Cloud is now a Block Producer candidate on the EOSIO blockchain.