Rarible adopts Polygon to "democratize NFT elements"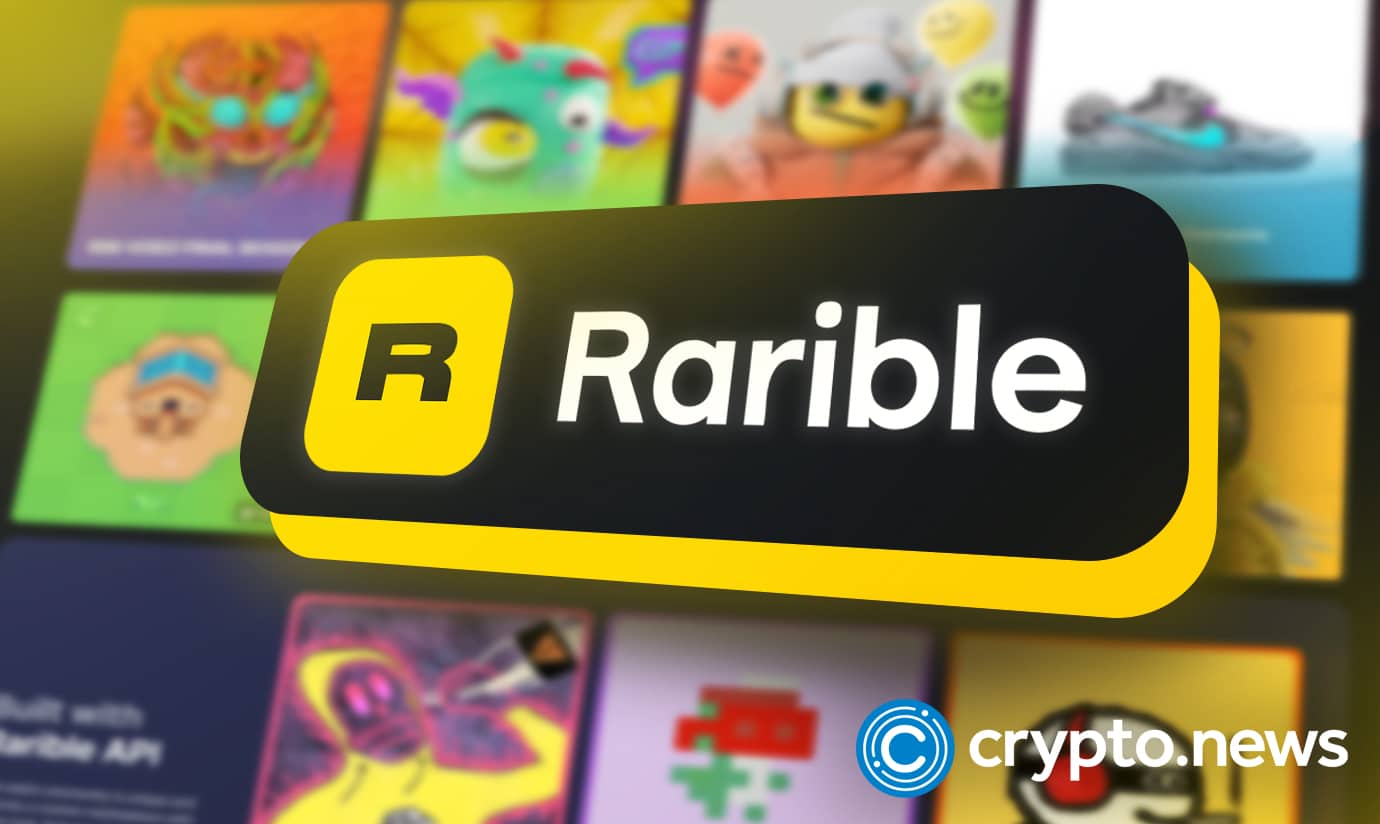 As part of its mission to facilitate cross-chain trade, Rarible has adopted Polygon as its fourth blockchain integration after Ethereum, Flow, and Tezos. OpenSea, the current market leader, works with Ethereum, Polygon, and Klatyn. In October, NFTs using Polygon were included in its platform.
Rarible expanding
Since its debut in early 2020, Rarible has steadily increased its reach to include additional blockchains, most recently incorporating Flow in June and Tezos in December. In November, Rarible also introduced a texting function.
But as blockchain data provided by DappRadar shows, that has yet to do much to increase sales volume. While Rarible's weekly sales were $396,000, OpenSea's were $414 million. Rarible announced in their announcement that they would be releasing their own multi-chain wallet shortly. However, no specific timeframe was given. For ERC-721 and ERC-1155 tokens, the platform also introduces the possibility of splitting fees and implementing royalty requirements.
In a news statement, Rarible CEO Alexei Falin remarked,
"Rarible understands the duty to democratize all elements of NFTs for both artists and consumers. Rarible Protocol's partnership with Polygon is another milestone to help the thriving markets and initiatives created on its ecosystem reach more people and expand their back-end capabilities."
The company also plans to utilize the blockchain's NFT and game division, Polygon Studios, for promotional and technological assistance as part of the agreement.
Even Polygon has been on a collaboration binge in recent months, with high-profile deals like those with sports betting service DraftKings and music NFT platform OneOf. With Sequoia Capital India at the helm, Polygon closed a $450 million fundraising round in February.
Rarible has responded to the shifting NFT market with a new consolidated marketplace. Rarible 2, the revamped website, consolidates information from numerous marketplaces so consumers can browse collections with a single click.
Rarible to show Ethereum-based collections
As part of a series of upgrades, Rarible has announced that it will show, in order of price, Ethereum-based collections of NFTs listed on decentralized and centralized marketplaces such as LooksRare, OpenSea, and SudoSwap.
Rarible, presently the fifth largest NFT marketplace according to decentralized apps monitoring firm DappRadar, has seen a reduction in monthly active users since the start of the year. Its 30-day trading volume is slightly above 10% of OpenSea's $323.78M market share.
The company came up with the notion of NFT aggregation to increase the number of collections available on the platform, the number of users, and the amount of available liquidity. He believes Rarible's return user base will grow if it focuses on attracting short-term traders through an aggregated experience.
The aggregation technique makes better sense for Rarible than any of its four larger rivals partly because it's big enough to aggregate marketplaces collectively. While still modest enough to reap a positive impact from NFTs placed on its platform.