Reddit Engages Ethereum Devs to Boost Scalability of Community Points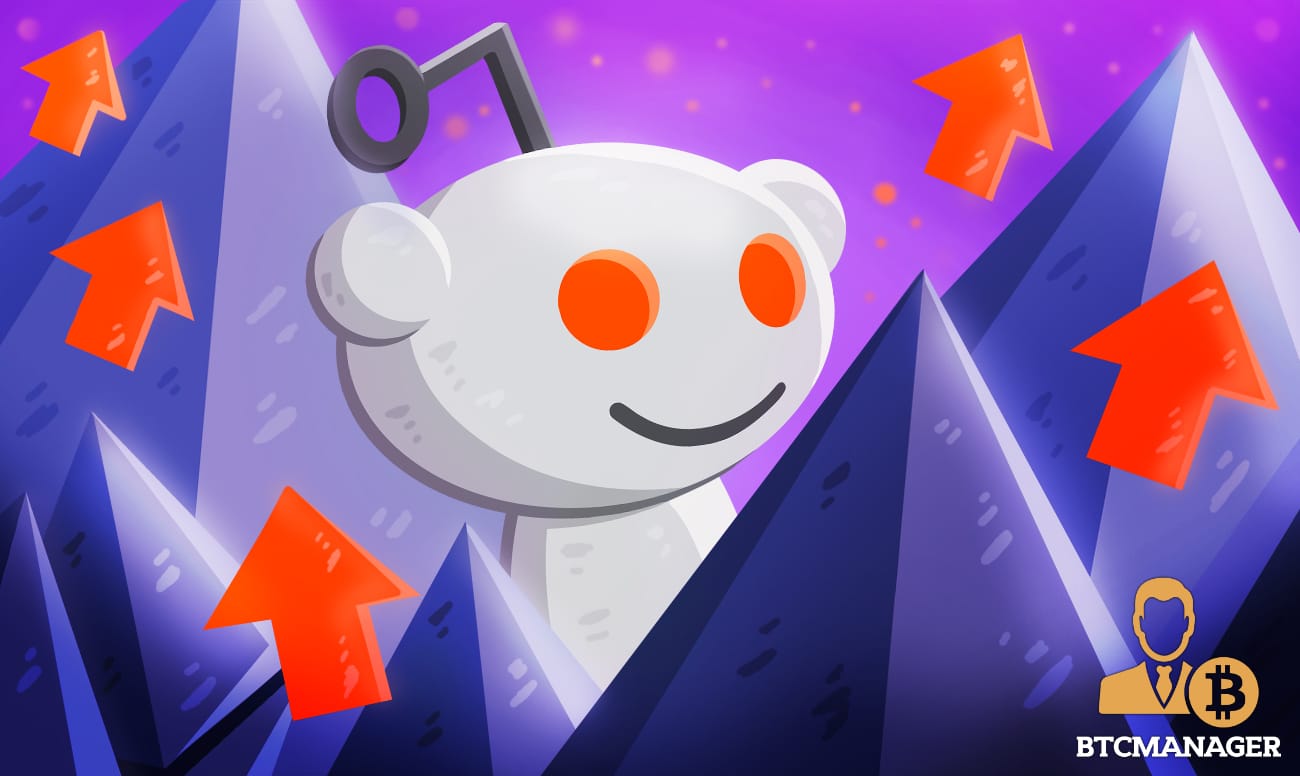 Reddit, a leading social media platform has on June 18, 2020, announced its collaboration with the Ethereum Foundation. The new alliance aims to solve the scalability bottlenecks of Ethereum as it concerns Reddit's crypto-powered community incentivization program dubbed Community Points. Reddit is inviting developers to send in their scaling proposals and the best solution will be adopted and integrated into its platform to further the development of Community Points and launch it on the Ethereum mainnet.
Reddit Looking to Scale Its Community Points Project
As reported by BTCManager, Reddit rolled out the beta version of its points-based user incentivization program named Community Points on the Ethereum testnet earlier in May 2020 and made it clear at the time that the project would go live on the Ethereum mainnet before the end of 2020.
However, fast forward to June 2020, and the Ethereum-powered Community Points program has already attracted over 17,500 users and counting, leaving the Reddit team with no choice other than to quickly find a way to overcome the scalability challenges of the underlying Ethereum network and possibly extend the program to its massive 430 million monthly users.
To achieve the above goal, Reddit has joined forces with the Ethereum Foundation in a bid to spur developers to submit their Ethereum scaling solutions and the most suitable one will be used to take Community Points to the next level.
Reddit said:
"In collaboration with the Ethereum Foundation, Reddit is inviting Ethereum scaling projects to show the community how your scaling solution can be used to bring Community Points to mainnet. Our goal is to find a solution that will support hundreds of thousands of Community Points users on mainnet today, and can eventually scale to all of Reddit (430 million monthly users)."
Devs to Send in Demos before July 31 
The Reddit team has made it clear that developers who think their scaling solution is equal to the task are required to send in their demos the latest by July 31, 2020. The team says the demos must simulate Community Points usage for at least 100k users, a live proof of concept showing hundreds of thousands of transactions, source code, documentation, and summary of cost and resource info for all components used in the PoC.
What's more, participating devs are to make sure their PoC is highly scalable, handling a minimum of 100k point claims, 25k subscriptions, 75k one-off points burning, and 100k transfers over a 5 day period. 
That's not all the PoC must be entirely decentralized, secure, user-friendly, and compatible with third-party apps such as crypto wallets, smart contracts, and more.